Timewarp back to early 90's with SEGA.
The 16BIT platformer king console the Megadrive (Genesis in U.S. / Canada) doubled the gaming prowess of SEGA's iconic Master System II and we SEGA fans dropped our Alex Kidd and picked up the lightning fast-play of Sonic II in graphics we could have only dreamed of back then.
With the slew of retro remakes and remasters that have released as of late, SEGA are bringing back their back catalog of yesteryear (ironically) to Nintendo Switch.
The once rivals, Nintendo and SEGA, had a console war during the 90's, but now with SEGA no longer in the console game, Nintendo gamers have been able to enjoy SEGA titles on their DS, 3DS and now Switch.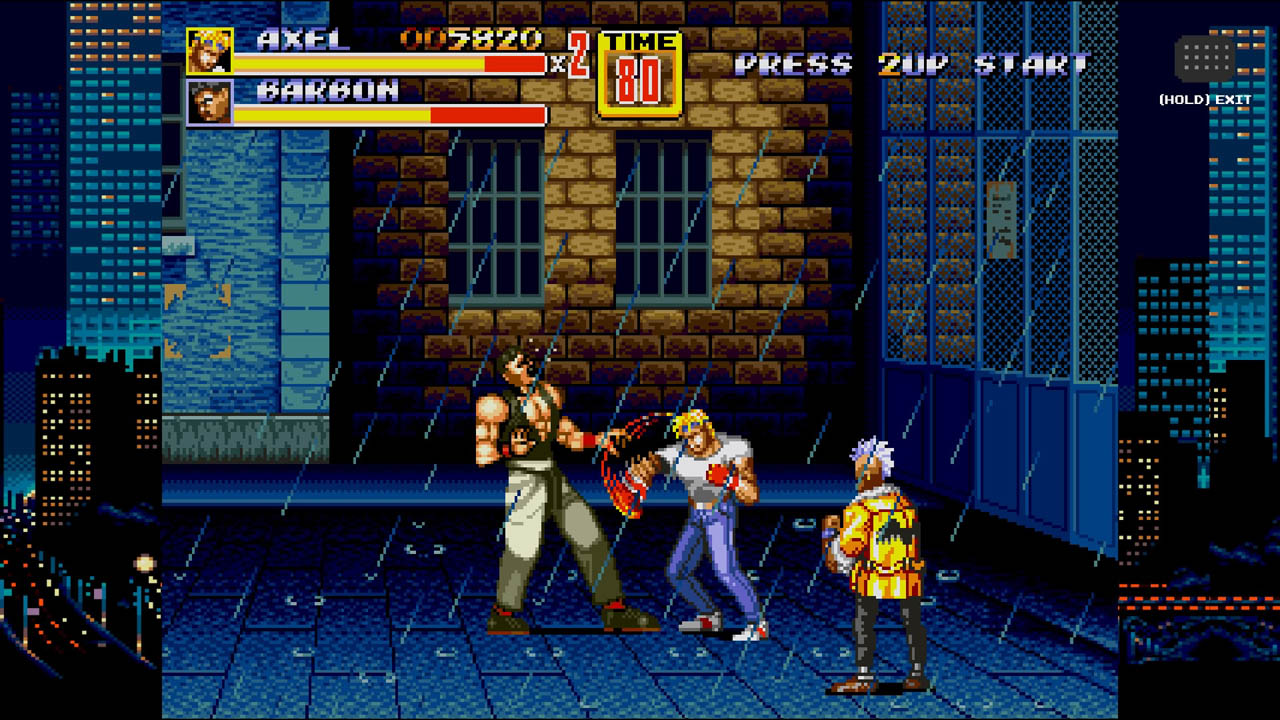 Megadrive Classics takes Nintendo players back to the days that they potentially missed out on if they were die-hard Nintendo fans with a whopping 50 retro Classic 16BIT games, including multiplayer options.
From Sonic through to Vectorman, the entire Golden Axe series, Shinobi, Streets of Rage (one of my favourites) and a series that I played the stuffing out of back in the day; Toejam & Earl I and II.
There have been SEGA Classic collection games before, and this particular one is also available for PlayStation 4 and Xbox One, however, there is a lot of gaming goodness to be had here on a portable system.
SEGA has kept all games and their soundtracks true to their originals with being both fully enjoyable on the Switch's screen or on a big HD TV.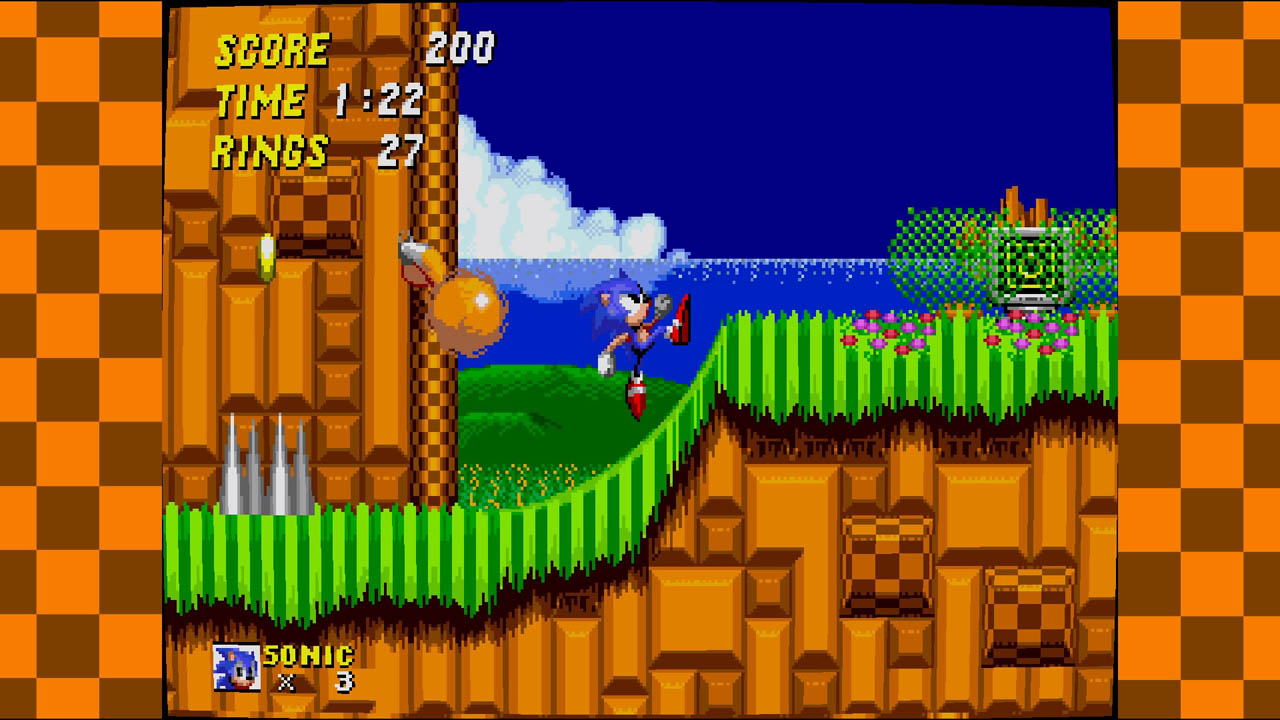 You can opt for game borders to shrink the playable area, there is sprite control, touch support, leaderboards, Rewind function and even a Challenge Mode (which I very much got in to).
This Xmas, go retro, relive the glory days of video gaming, or introduce new, younger gamers to the challenges that we faced back in the day where we had to use passwords, death was permanent in-game and before the advent of memory cards and game saves (there weren't really even checkpoints either!).
The full list of titles on the SEGA Megadrive Classics for Nintendo Switch is:
Alex Kidd in the Enchanted Castle
Alien Soldier
Alien Storm
Altered Beast
Beyond OasisBio-Hazard Battle
Bonanza Bros.
Columns
Columns III: Revenge of Columns
Comix ZoneCrack Down
Decap Attack
Dr. Robotnik's Mean Bean Machine
Dynamite HeaddyESWAT: City Under Siege
Fatal Labyrinth
Flicky
Gain Ground
Galaxy Force II
Golden AxeGolden Axe II
Golden Axe III
Gunstar Heroes
Kid Chameleon
Landstalker
Light CrusaderPhantasy Star II
Phantasy Star III: Generations of Doom
Phantasy Star IV: The End of the MillenniumRistar
Shadow Dancer: The Secret of Shinobi
Shining Force
Shining Force IIShining in the Darkness
Shinobi III: Return of the Ninja Master
Sonic 3D Blast
Sonic SpinballSonic the Hedgehog
Sonic theHedgehog 2
Space Harrier II
Streets of Rage
Streets of Rage 2Streets of Rage 3
Super Thunder Blade
Sword of Vermilion
The Revenge of Shinobi
ToeJam & Earl in Panic on Funkotron
ToeJam & Earl
Vectorman
Vectorman 2
Virtua Fighter 2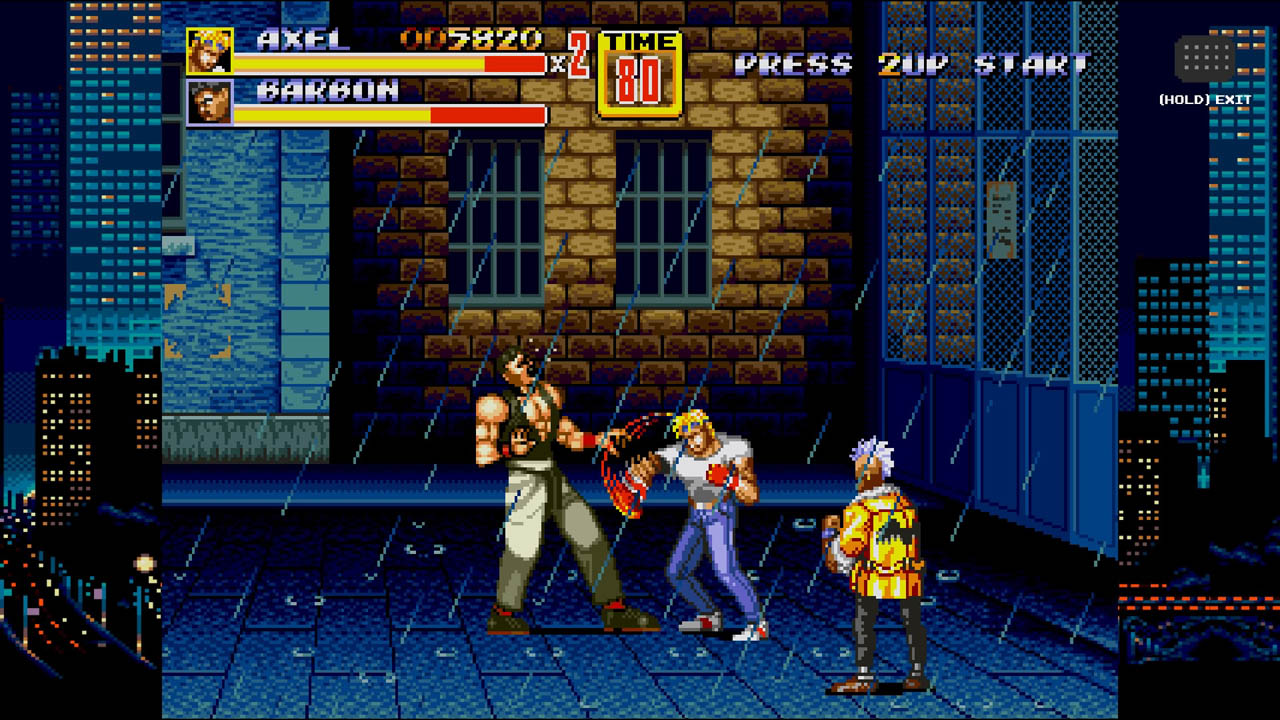 Games with online multiplayer support (20 in total):
Altered Beast
Gain Ground
Crack Down
Bonanza Bros
Columns
Dr. Robotnik's Mean Bean Machine
Alien Storm
Bio-Hazard Battle
Columns III
Virtua Fighter 2
Golden Axe
Golden Axe II
Golden Axe III
Gunstar Heroes
Streets of Rage
Streets of Rage 2
Streets of Rage 3
Sonic the Hedgehog 2
ToeJam & Earl
ToeJam & Earl in Panic on Funkotron
The following titles are included in the Challenge Mode:
Sonic the Hedgehog
Columns
Golden Axe II
Ristar
Crack Down
The Revenge of Shinobi
Golden Axe
Streets of Rage II
Shadow Dancer
Streets of Rage
Comix Zone
Space Harrier II
Golden Axe III
Virtua Fighter 2
Streets of Rage 3
Shining Force
Dr. Robotnik's Mean Bean Machine
Flicky
Vectorman 2
Beyond Oasis
SEGA Megadrive Classics (Switch) Review
Game Details
Released: November 2018
Rating: PG
Platforms: Nintendo Switch
Genre: Action
Developer: SEGA
Publisher: SEGA
The following two tabs change content below.

First playing Pacman and Astro Wars Shane then moved to Nintendo's Game & Watches and the mighty SEGA Master System II. He has owned every major gaming console in the past 30 years of gaming and been in the Video Gaming industry for over a decade. He is also a diehard fan of all things horror and any Jim Carey movie aswell as anything gadgety and with blinky lights. He tries to convince others that he has Super Powers. He doesn't.