Well it's probably not too hard to recall the brightly coloured adventuring clan, as they have kept themselves fairly active on mobile platforms. And now they're back.
Warner Bros. Interactive Entertainment has just announced that their upcoming Scribblenauts Unlimited game will feature even more than ever before, with Nintendo themed bonus content.  Players will be able to summon dozens of their favourite characters and items from the Mario and Legend of Zelda franchises exclusively in the Wii – U version of the game.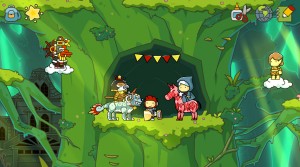 Gamers will delight in producing fantastical and sometimes hilarious interactions between the Mario and Legend of Zelda characters and objects, alongside everyone's favourite word-wielding Scribblenauts adventurer, Maxwell. Discovered Nintendo characters and objects will behave in the fun and fantastical ways they do in their respective game worlds.
Scribblenauts Unlimited expands upon the best–selling, award–winning video game franchise that challenges players to imagine anything and bring it to life in the game.
This latest Scribblenauts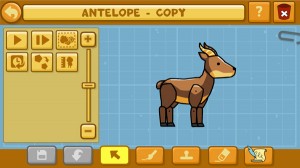 instalment will feature a huge side–scrolling open world with new, high–definition hand–drawn scenery and objects where players can help Maxwell solve robust puzzles and challenges by creating any object they can imagine.
Created and developed by 5TH Cell, Scribblenauts Unlimited will include all-new features, more exploration and a completely original gaming experience for the Wii – U system, Nintendo 3DS hand-held system and PC this November.