Rayman Legends has just released, and to celebrate the launch Ubisoft have developed the Rayman Legends Beatbox App which, they are giving out for free.
Beatbox takes the fans further into the universe of the game by allowing them to play with parts of the game's soundtrack in two different modes, with an easy-to-use drag & drop gameplay.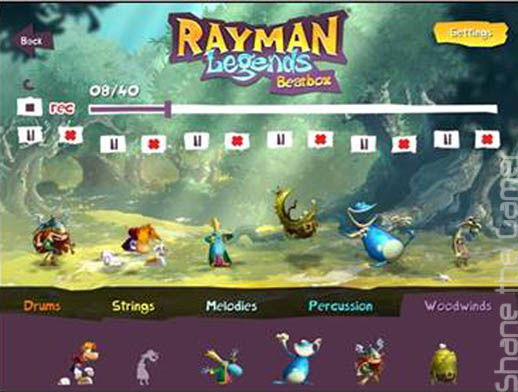 The "Legendary Mode" contains three music tracks to play with from Rayman Legends. Each song is split into six instrumental parts that the user can choose to activate/deactivate for different effects. The "Creation Mode" allows the user to create their own songs with a rich library of instruments/melodies – 5 categories of instruments and up to 6 sounds per instrument – from Rayman's universe to record their own creation, and then to share with their friends.
Available on the Apple App Store and Google Play.