The mid 90's introduced gamers to a fresh faced limbless 'Fraggle Rock' looking character that burst onto what was the hottest console to have at that time – the Sega Saturn.
Over a decade on, Ubisofts Rayman proved he had the might and determination to succeed and fast became an unstoppable franchise.
In a second round on the tablet and smart phone platform he and his friends are kicking it old school 2D as successfully seen on the latter Rayman titles; Origins and Legends for console and PC.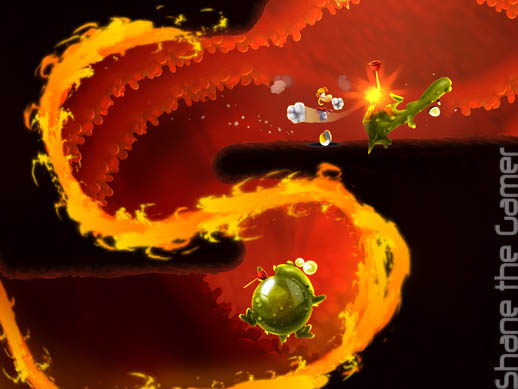 Fiesta Run is simple in concept but tricky in play.
Lavishly detailed cartoon environments await you as you button stamp your touch screen for Jump, Punch and Glide while the game does the rest.
As soon as you hit the 'Go' icon it's all on.
Rayman runs through Level's automatically while you guide him through puzzling environments and over or through destructible elements.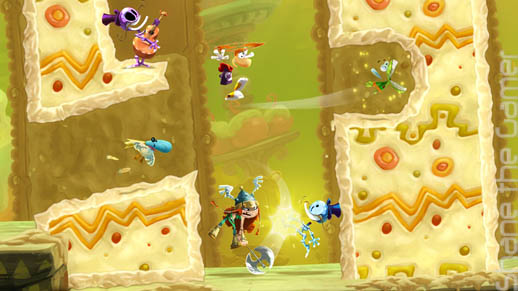 The goal is to save as many Teensies as possible. The number of Teensies that need rescuing is Level specific and this number can increase as the gameplay difficulty does.
Save them all within a singular Level and you get a full score which not only opens up more Challenges, but can also reap you rewards such as Bonus Lums.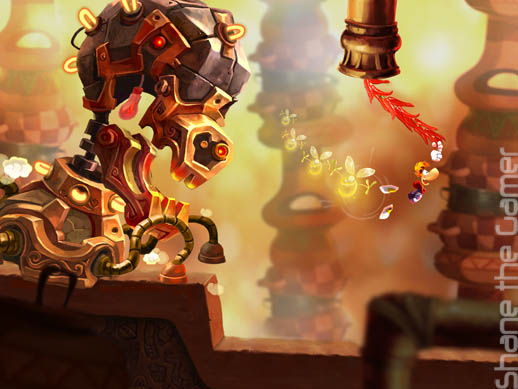 Saving Teensies is your primary goal but not the only focus. Asides from staying alive, Lums are there throughout each Level for the taking, and if you are like me, you will always aim to complete a round at 100%. If you have completion anxiety, do not miss even a single Lum.
Differing Levels are depicted via a large and sprawling inbetween gameplay Map. Each area can have two to five various stages. There are even Presents to be had as you progress throughout the World.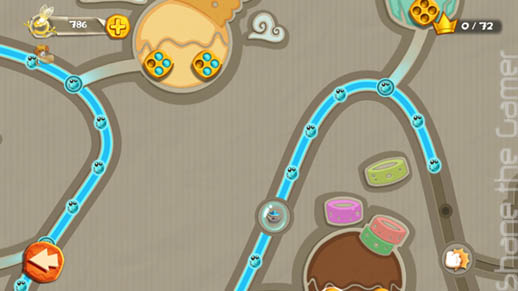 Rayman Fiesta Run boasts a whole tirade of themes for the areas that you will navigate through and, as with all previous Rayman games, Boss Levels aswell.
Built exclusively for touch devices, Rayman Fiesta is a pickup and play anytime title.
Whiz through a Level for a quick play, or of course go hard out and try and get through an entire area.
Rewarding, hugely entertaining and without a doubt one of the best touch device games out there.
Rayman Fiesta Run is available on iOS and Android.
[jwplayer player="1″ mediaid="6300″]