Of all the franchises from past generations that have been given a makeover, do-over, rework, rejig and rethink, it had been many gamers hopes (including mine) that we would we see the Ratchet & Clank series break forth onto the new gen.
The first Ratchet & Clank title developed by Insomniac Games, released for PlayStation 2 in 2002 and was critically acclaimed by gamers and the industry, sweeping up a Game of the Year award.
A third person action title with copious amounts of humour, a marsupial looking character Ratchet who worked as a mechanic becomes a planetary hero and very soon into play is joined by a defective Warbot that our hero Ratchet names Clank.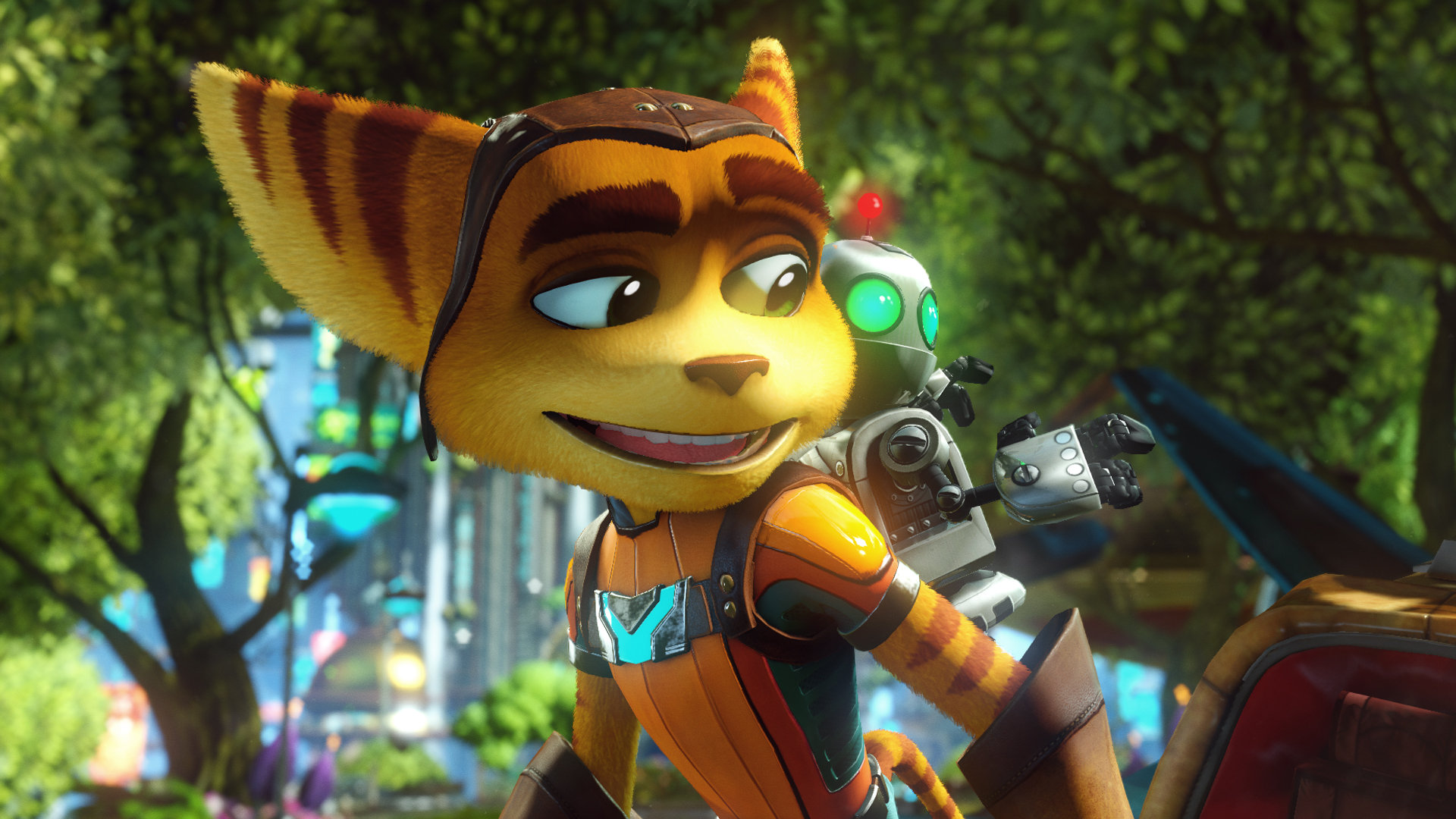 Together the duo end up on a mission taking down Chairman Drek and his nefarious plans to take chunks of other planets to build a super planet for his race, the Blarg all the while Captain Quark being in the background, happy to reap the credit.
The heroic twosome go from planet to planet taking down enemies, those loyal to Drek and planetary wildlife, collecting bolts and equipping weaponry that is not only supermassive and explosive but also extremely hilarious (the Groovatron being my personal favourite from the entire series).
The first game quickly became a trilogy added with a few bite sized titles for PSP and a brief appearance on PS4, over the almost 15 years it has spanned.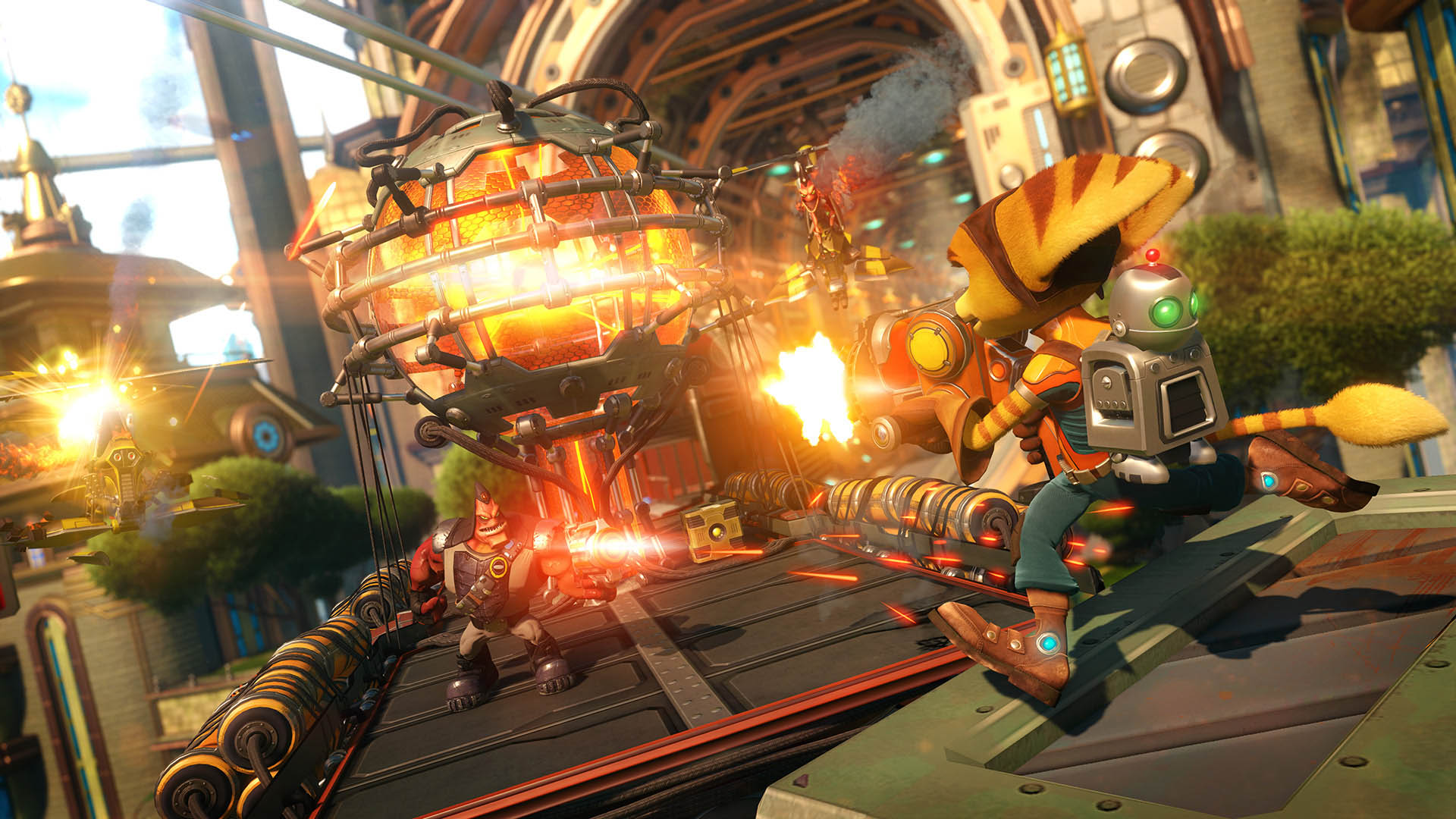 And now, in the current PlayStation 4 gen, Insomniac are revisiting that pivotal moment in console gaming. Tying in with the upcoming Ratchet & Clank Movie, the Ratchet & Clank Remaster is a game based on a movie that is based on a game. (You might want to re-read that last bit a couple of times to digest it properly).
Shane the Gamer was one of a few video gaming media outlets to be exclusively given the opportunity to preview a sizable chunk of the Remastered gameplay of Ratchet & Clank which releases this coming April.
Things start out a little differently from the original, with a brief history as told by an imprisoned Captain Quark, who narrates the gameplay throughout as he recalls his version of events to another inmate who is totally captivated by the story and a Quark fan.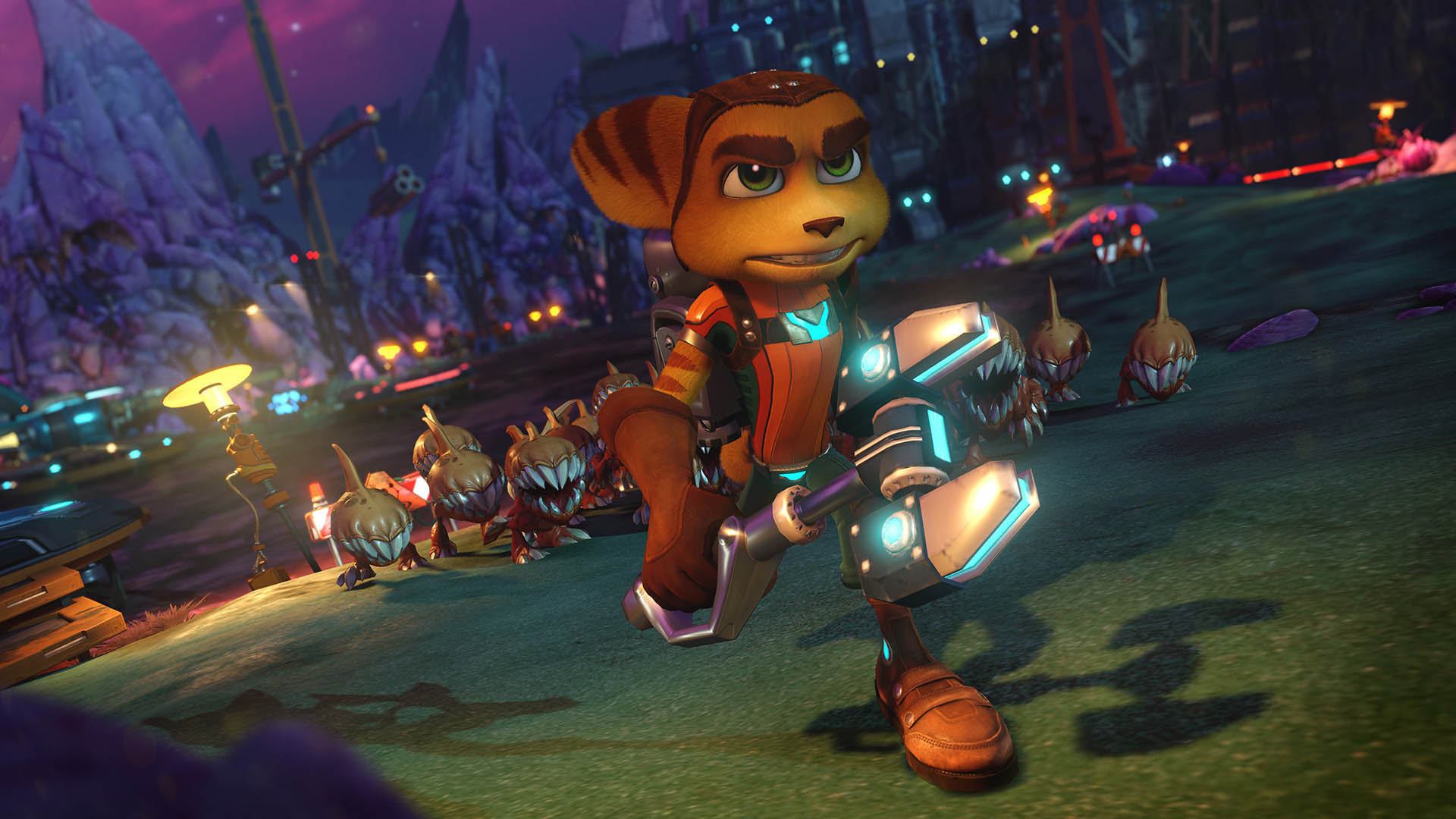 From the brief intro you are back on Planet Veldrin. Like wearing a familiar and snuggly jumper the memories come flooding back in from the early 2000's.
Insomniac have also added a few extra's in and while some we do not want to give spoilers on, one great aspect that has been included is the best of the best weapons from Ratchet & Clank 2 and 3 are available in the Remaster.
Each planet has core objectives and while you can return to your ship and navigate to a already visited planet, you are reminded before leaving that you have not finished the current one. Asides from primary tasks there are a number of side quests to do aswell, which involve Hoverboard Racing, exploring and more.
The Ratchet & Clank Remaster is almost a combination of all three console games in the sense of taking those memorable situations, moments and excellence from the trilogy and pack jamming it into one game.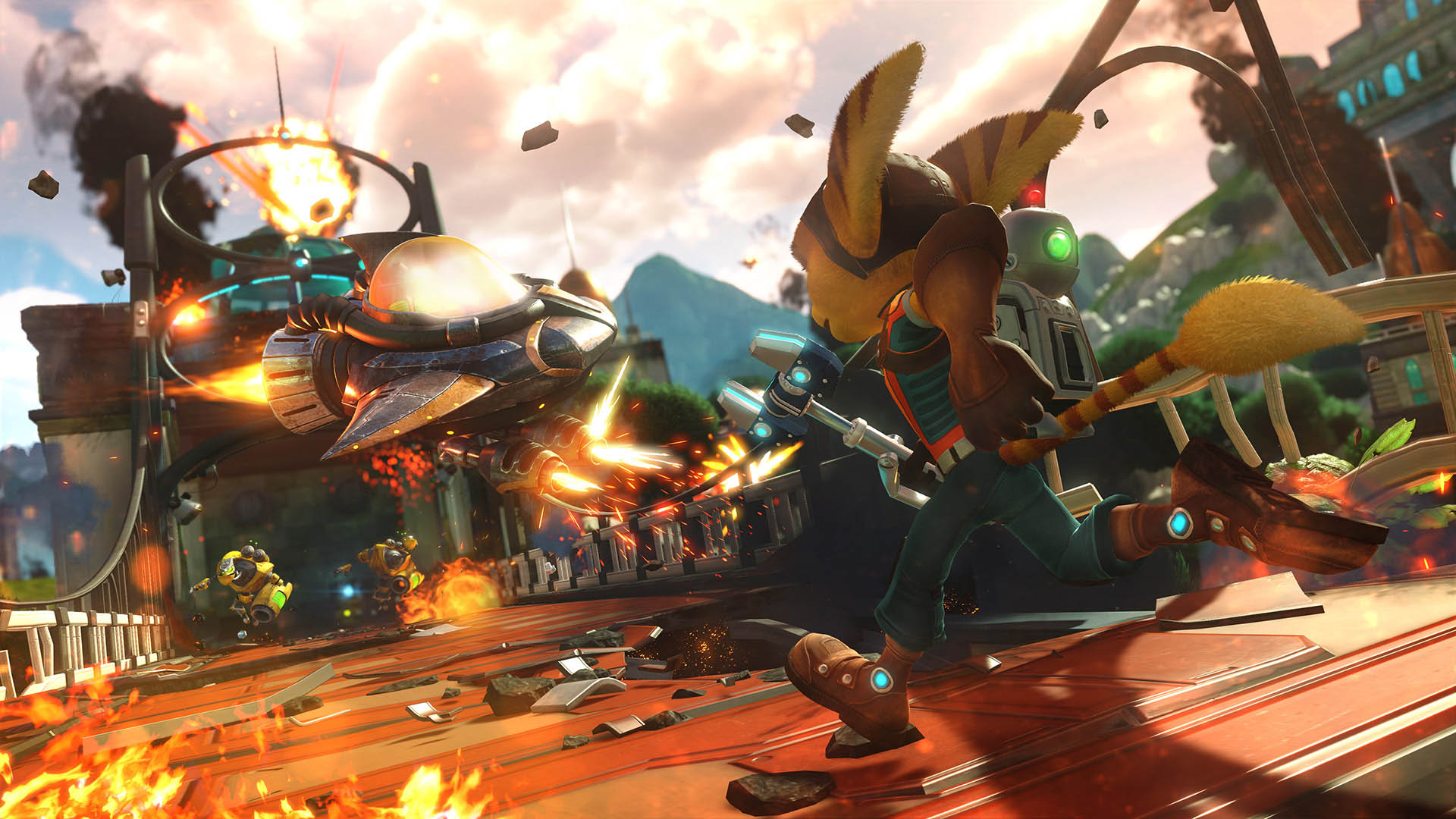 The preview that we had spanned 6 planets in total and included 7 differing weapons, and this was more than enough to get those reminiscent juices going, aswell as keeping us hooked until we worked through all the planets, consecutively.
The Remaster (or as it has become known; Reboot) also has the added feature of Collectors Cards. These are either earned (similarly to how your weapons upgrade without using the Gadgetron) or gained via other in-game non playable characters. Your aim is to get as many complete packs as possible to reap in the goodies.
Raritanium also features in the new Ratchet & Clank. A must for any serious weapons upgrader.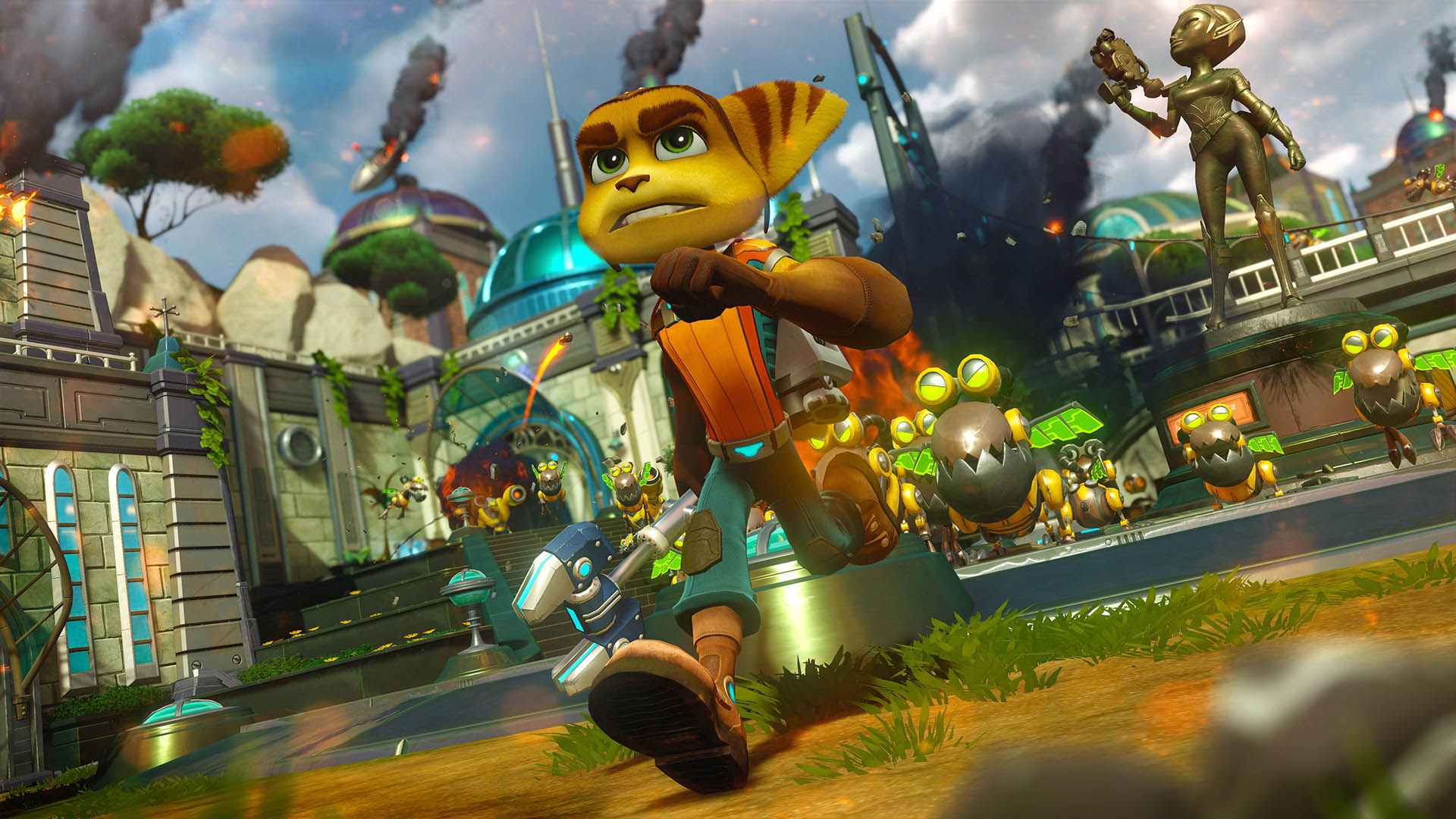 Ratchet & Clank Remaster, or, Reboot is more than just a reskin, it's almost an entirely new game and is absolutely one of the must have titles this year. Both visually stunning and super playable.
Newcomers to the game will not feel lost if they have not played any of the previous series and for those that have played through the franchise over and over again (umm… like me) this is THE Ratchet & Clank we have been waiting for.
Ratchet & Clank Remastered releases globally on 20th of April, 2016 exclusive to PlayStation 4. Stay with us for the upcoming review for the full game!