Taking inspiration from the first Pirates of the Caribbean film; The Curse of the Black Pearl, Disney has released the fifth Pirates of the Caribbean (POTC) bringing the characters, old and new back for another swashbuckling round of high sea adventures.
POTC: Dead Men Tell No Tales sees Captain Jack Sparrow (Johnny Depp) pursued by an old foe – Armando Salazar, who along with his Spanish ship crew (or what remains of them) having been cursed to roam the seas for eternity as ghosts.
Salazar blames Sparrow for their plight, and seeks vengeance on Sparrow and every Pirate they encounter within the Devils triangle and beyond. Its not long before Sparrow and new comers; Henry and Carina, seeking the Trident of Poseidon, a supposedly mythical and powerful artifact that grants its possessor total control over the seas, in order to defeat Salazar.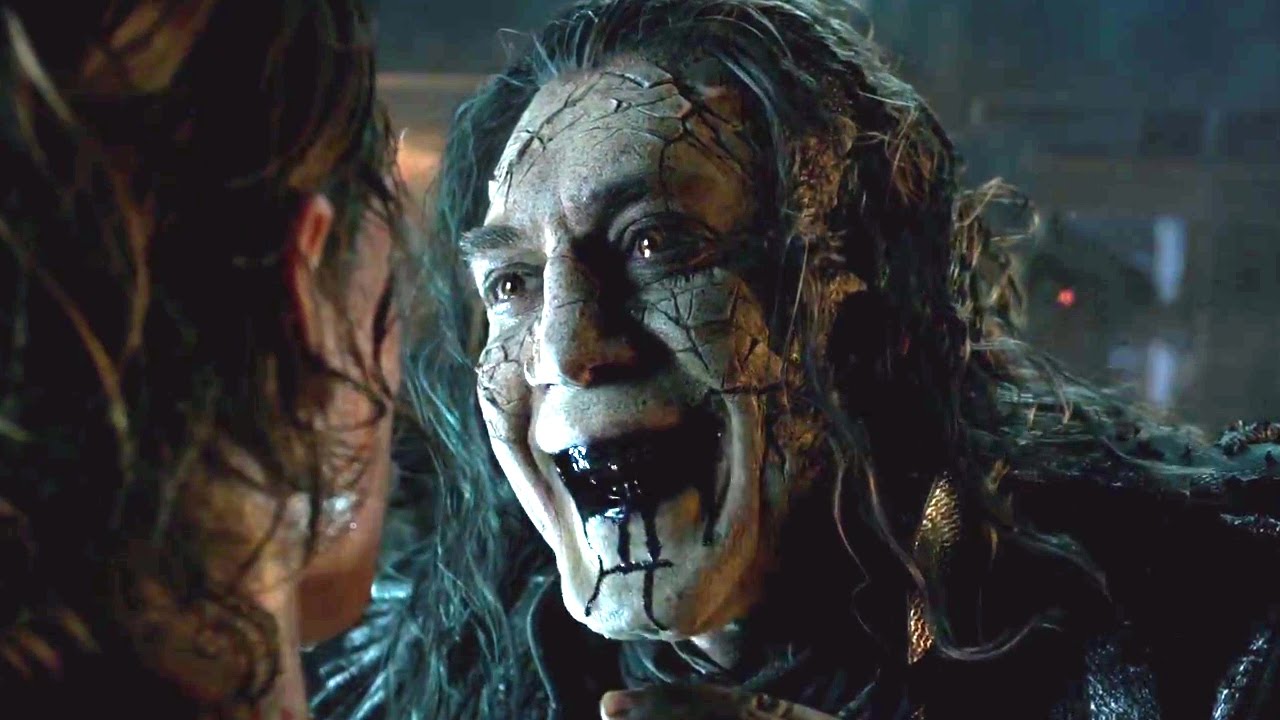 Eventually they board the Black Pearl once more in an epic watery action filled adventure.
As expected, Johnny Depp's portrayal of Sparrow is seamless – he is Jack Sparrow. There is enough action and humour throughout the film to keep you fully immersed.
However, whether it was due to the Directing of the Dead Men Tell No Tales or acting of the support cast there were instances where the drunkard, slapstick and at times over-acting of Depp's character that seemed to be out of place.
Nonetheless Dead Men Tells No Tales is a welcome installment and we see old cast members come back in what I assume maybe a finale to the series.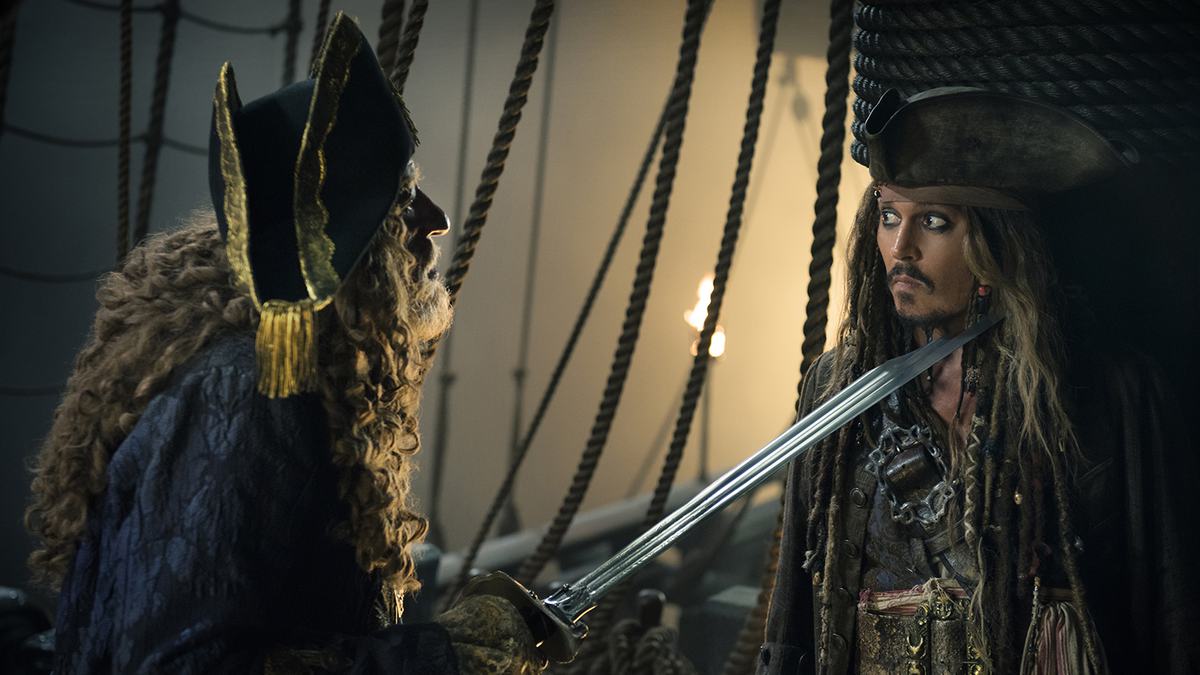 If you have seen the previous films then this one is a must watch, if anything to wrap up the franchise, and this edition also reflects back to prior films.
If you have been curious about the POTC films, I would recommend starting with the first ones via Bluray or DVD as there may be moments in Dead Men Tell No Tales' story where you could feel lost if you don't know what went on in previous adventures.
An enjoyable watch, Dead Men Tell No Tales will have you laughing out loud and wowed by the visual effects which make up half of the film.
Full recommend to fans of the POTC and this one is an excellent motivator to get in to the series for newcomers.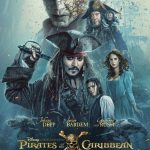 POTC: Dead Men Tell No Tales (Disney – 2017) Review
Film Details
Year: 2017
Rating: PG
Running Time: 129 MIN
Genre: Action, Adventure
Director: Joachim Rønning Espen Sandberg
Starring: Johnny Depp, Javier Bardem, Brenton Thwaites, Kaya Scodelario, Kevin McNally, Geoffrey Rush
Production Studio: Walt Disney Pictures, Jerry Bruckheimer Films
Distributor: Walt Disney Studios Motion Pictures</p
The following two tabs change content below.

First playing Pacman and Astro Wars Shane then moved to Nintendo's Game & Watches and the mighty SEGA Master System II. He has owned every major gaming console in the past 30 years of gaming and been in the Video Gaming industry for over a decade. He is also a diehard fan of all things horror and any Jim Carey movie aswell as anything gadgety and with blinky lights. He tries to convince others that he has Super Powers. He doesn't.