Portrait of a Lady on Fire opens with that very portrait.
While Marianne is teaching painting lessons, one of her students asks about the meaning behind this particular painting of hers. You then see that there is a painful history and strong emotions held deeper that what we see, a forbidden love.
Set in the eighteenth century, years prior, Marianne arrives on an isolated island in Brittany. She has been commissioned to paint a portrait of a young woman named Héloïse before she is to be married off to her dead sister's ex-fiancé. Marianne is informed that Héloïse has previously refused to sit for portraits as she does not want to be married. She then acts as Héloïse's hired companion to be able to paint her in secret, accompanying her on daily walks to memorize her features.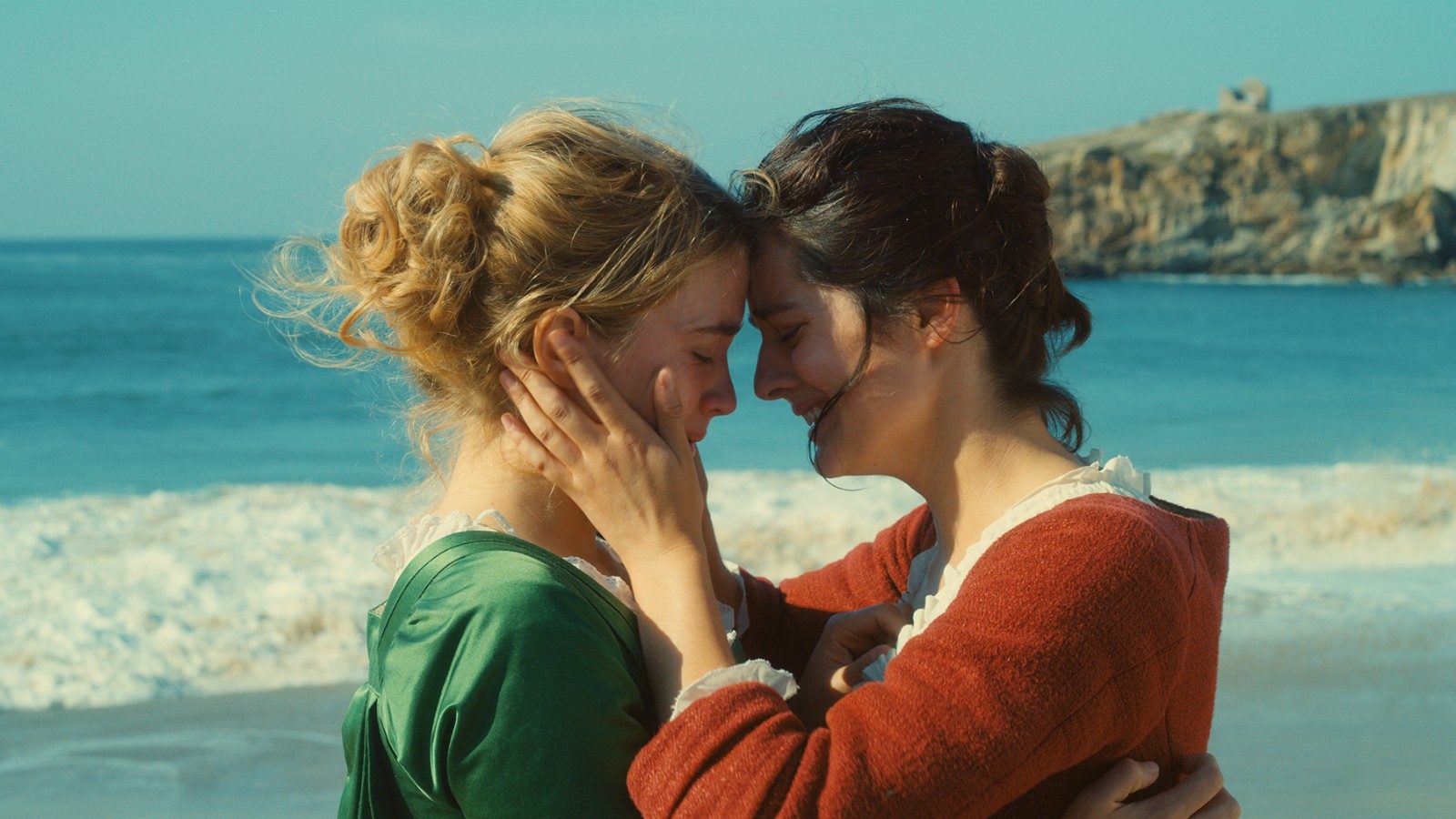 Marianne finishes her first portrait, but finds herself unable to betray Héloïse's trust and reveals her reason for arriving, along with the painting. But after being dismissed by Héloïse's mother, Héloïse is willing to pose for Marianne over the next few days. While her mother leaves to Italy, their bond grows. Much joy comes to them as they have a real sense of freedom, dancing and singing around a bonfire, which is where Héloïse's dress briefly catches on fire as she falls to the ground. Also symbolizing their burning desires and passion for one another.
During their time together it is also bittersweet, as they realize that this will all come to an end once the painting is complete. Knowing it could never be more and possibly never seeing each other again.
As this is an art house film, it is at a much slower pace with the story telling rather than a major plots. The journey was enjoyable, however can't help but feel like there was something missing, perhaps more passion and chemistry between the two characters is what would have elevated it into a brilliant film.