Panasonic New Zealand has just launched the first of its 2016 line-up of 4K Smart Ultra-High Definition (UHD) TVs. Panasonic's new generation of 4K Smart Ultra HD TVs offer consumers (and gamers) advanced smart features and easy-access content, improved image quality, brightness, colours, and new 'Switch Design' pedestals.
Perfect for families and home entertainment enthusiasts, the extensive new TV range launched includes three flagship ranges – DX740, DX700 and DX600 with screen sizes ranging from 40 inch to 65 inch.
Alongside a suite of enhanced picture-quality technologies and improved smart TV features, the look of the 2016 line-up is inspired by interior design, with the use of high-grade materials for a luxurious and premium design. Panasonic's new 'Switch Design' adjustable pedestals mean the TV's feet can be changed into different styles and adapt to your living space. For the DX740 TV range, it can be switched into up to four different designs, which is a special new feature never seen in New Zealand before.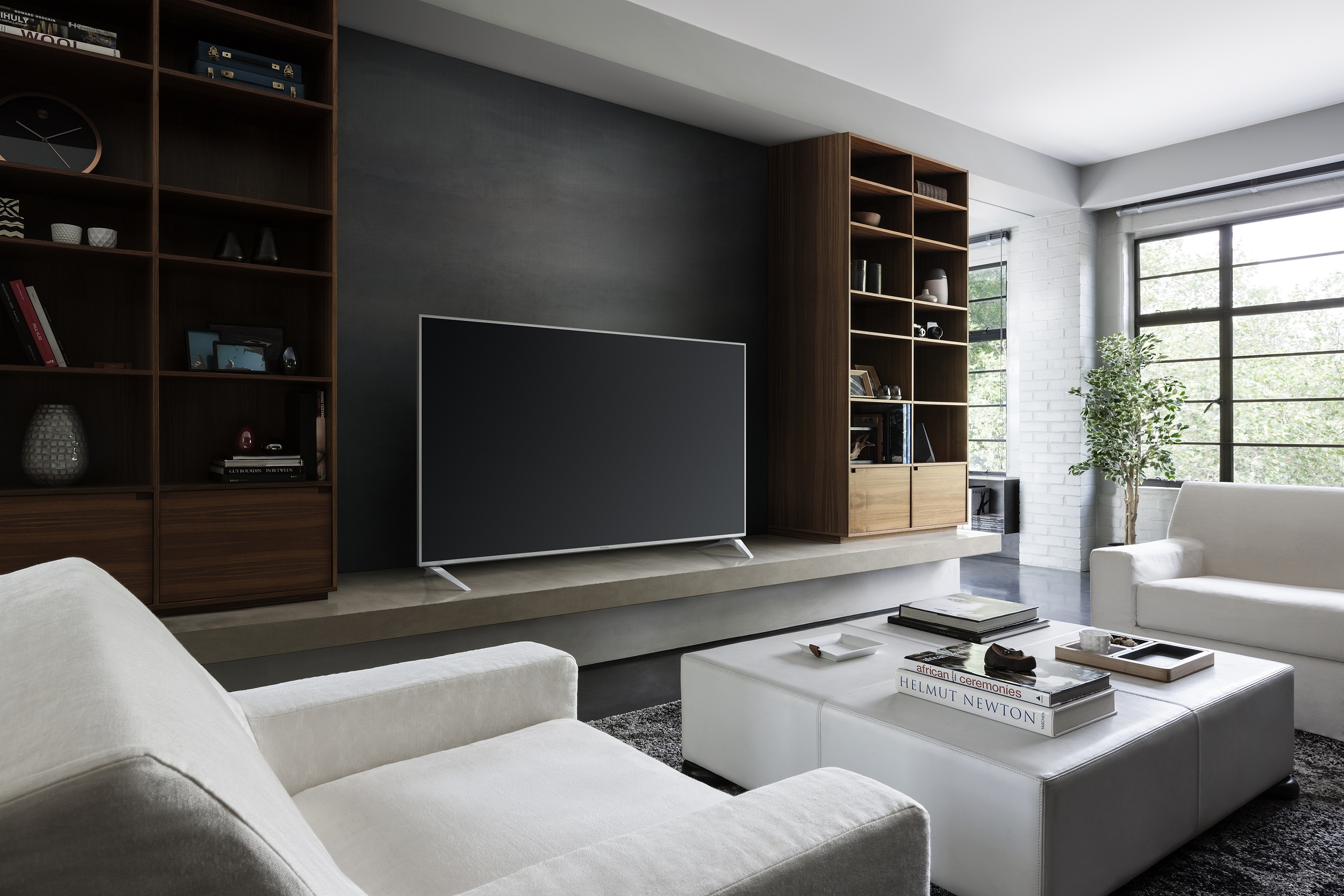 A large variety of easy-access content and apps makes Panasonic's new Smart TVs perfect for Kiwis who want access to popular video on demand applications including Netflix, Lightbox, YouTube, and New Zealand's best catch-up TV streaming services – FreeviewPlus, TVNZ OnDemand, 3NOW and Māori TV On Demand.
James Petterson, TV Product Manager, Panasonic New Zealand says "It's an exciting time – we no longer have to wait for our favourite TV shows to make their way to our shores. Our favourite content is available when we want it thanks to streaming services such as Netflix, Lightbox and FreeviewPlus.
"Late last year, Netflix recommended Panasonic 4K Smart Ultra HD TVs for their ability to seamlessly launch the Netflix service via a dedicated Netflix button on the TV remote. This clever feature makes it incredibly easy to fire up the Netflix service and it has been a massive hit with our customers," says James.
To further enhance the smooth operation and easy navigation of Panasonic's 4K Smart Ultra HD TVs, Panasonic has this year collaborated with Mozilla to introduce a new Firefox operating system.
"Home entertainment fans will absolutely love the new My Home Screen 2.0. They can pin their favourite content and apps to their home screen for quick access and easy navigation. If you have a number of connected devices such as gaming consoles, Blu-ray players or Soundbars, these can be easily renamed on the home screen to improve user-convenience," says James.
When paired with Firefox OS, Panasonic's powerful Quad-Core Processor also helps ensure a seamless and superior streaming quality. It can run multiple apps and web pages at once without compromising performance, and allows users to easily switch between services for a truly sophisticated and immersive smart home entertainment experience.
In addition, Panasonic offers an extensive range of clever, easy to use smart features which have been designed for modern families. Available on all three TV ranges, Panasonic's TV Anytime function lets users enjoy their favourite TV shows anywhere and anytime. It accesses the TVs tuner and USB recordings can be watched on a smart device via the Panasonic Media Centre App.
The Swipe & Share and Easy Mirroring functions enable sharing of content stored on a smart device to be displayed on the TV screen, and Voice Interaction lets users control their TVs without using a remote – you can simply speak directly to the TV.
Not only do these three TV ranges boast exceptional Ultra High-Definition picture quality, the DX740 and DX700 range features a brand-new super accurate Studio Master HCX+ (Hollywood Cinema Experience plus) Processor chip which achieves greater colour accuracy, even with content which hasn't been made in High Dynamic Range (HDR).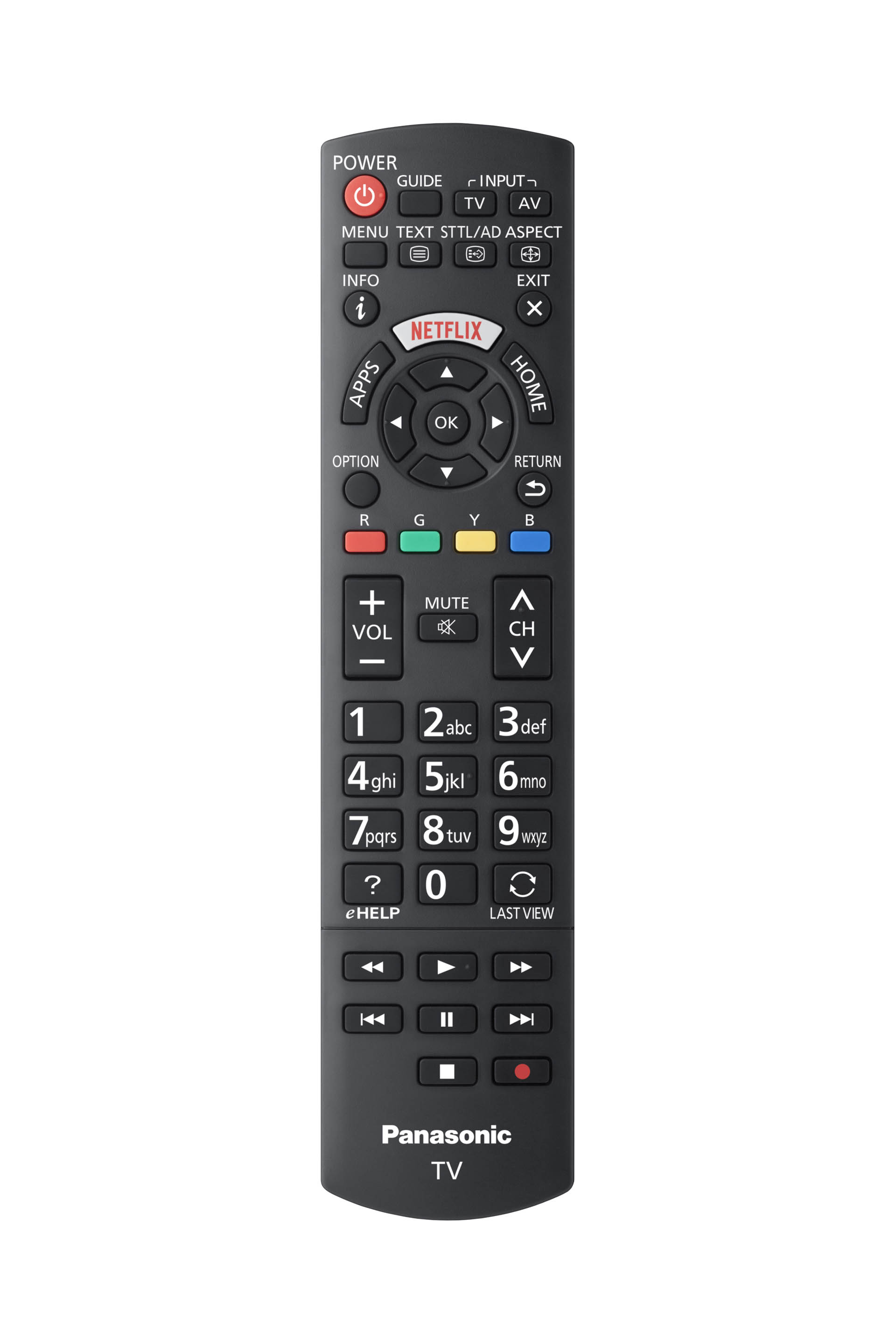 The DX740 and DX700 range faithfully replicate HDR content with an upgraded 3D Lookup Table System. This contains an archive of 8,000 reference points which enables 40 times more colour accuracy compared to a standard TV. This has resulted in an expansion in the range of both colour and contrast with HDR significantly boosting highlights to ensure deeper blacks and more life-like images.
The 4K Smart Ultra HD viewing experience is further enhanced with Panasonic's new Super Bright Plus LCD panel. This LCD panel technology uses ultra-transmissive LCD cells to achieve greater brightness and more vibrant images, without using more power.
Furthermore, Panasonic's unique HEXA Chroma Drive technology delivers wider colour coverage thanks to professional processing technology with six-colour reproduction. With the HEXA Chroma Drive, Kiwis will enjoy more nuanced and natural colour tones, especially in dark scenes.
With more than 60 years' experience in television engineering and development, Panasonic has drawn on its extensive and innovative history to create this year's range of next-generation 4K Smart Ultra HD TVs. Panasonic has worked on everything from panel design, to image processing to ensure the new 4K Smart Ultra HD range delivers the ultimate cinematic experience, at home.
Panasonic's new 4K Smart Ultra-High Definition TV range will be available from electronics retailers nationwide, from the beginning of May 2016. Screen sizes vary from 40 inch – 65 inch.
But as superior as the TV's are, expect to pay for the quality.
The pricing for the 4K Smart Ultra-High Definition TV range is below:
·         65 inch DX740 RRP $4999 (NZD)
·         58 inch DX740 RRP $3499 (NZD)
·         50 inch DX740 RRP $2799 (NZD)
·         65 inch DX700 RRP $4899 (NZD)
·         58 inch DX700 RRP $3399 (NZD)
·         50 inch DX700 RRP $2699 (NZD)
·         55 inch DX600 RRP $2699 (NZD)
·         49 inch DX600 RRP $2199 (NZD)
·         40 inch DX600 RRP $1549 (NZD)