The time of the independent developer is now, and nothing states this more than the flood of indie titles being celebrated by consoles. The latest of these is Octodad: Dadliest Catch for the PS4 from the developers at Young Horses.
Featuring a secret octopus, one nefarious control system, and plenty of slapstick comedy, Dadliest Catch will have you cursing in frustration in between bursts of laughter.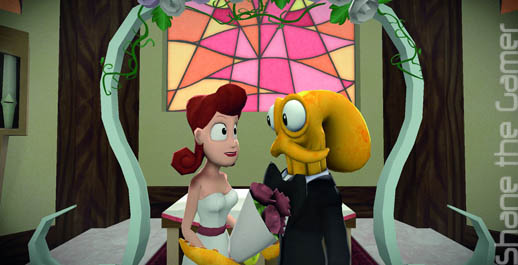 Octodad doesn't feature an overly comprehensive narrative, but a brilliant premise instead. You are an octopus, but only you and a cook obsessed with cooking you are aware of the fact. To everyone else you are a loving father and devoted, if sometimes secretive husband. The fact that the narrative comprises of banal and everyday tasks like mowing the lawns and going to the supermarket only highlights the absurdity and hilarity of the game.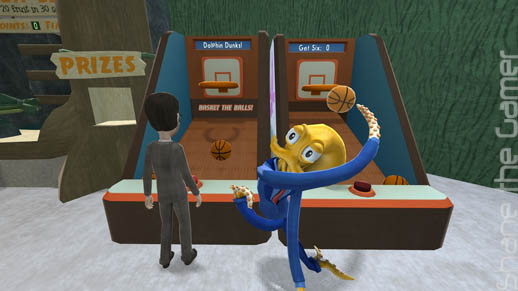 The real gem of this title is the control system which splits the analogue sticks into vertical and horizontal axis and then designating each limb of your character to specific trigger. L2 for the left foot, R2 for the right, and R1 for you hand. The result is a great balance of intuition and challenge, with the player's hand-eye coordination being the greatest obstacle in the game. Any moments of great frustration can be relieved by taking a moment, reorienting yourself with the controller, then having another go.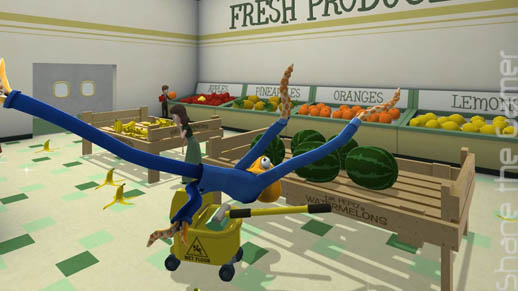 Like many indie titles, Octodad was originally developed for PC, however the controls feel far more intuitive on a Dualshock 4 and bringing the game to console allows for a great co-op dynamic. Splitting the left and right limbs to two separate controllers introduces another player to assist or hinder you in your gameplay, but more than that it makes this a social game.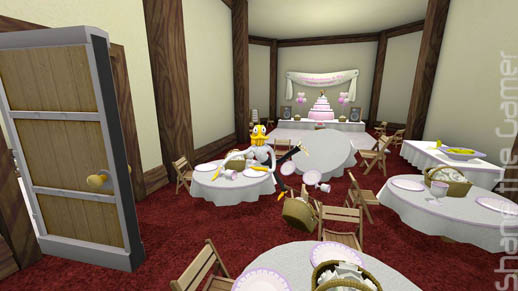 While limited to two players, Octodad is best enjoyed when played in a room of spectators. Sure. playing video games in a room of people should be considered rude and anti-social, but here it's the opposite, and absolutely compliments the game. Playing under the gaze of suspicious biologists at the aquarium is one thing, but playing a room of mates all waiting to laugh at you when you mess up takes the game's humour to another level. This is one of the only games you will literally laugh out loud to.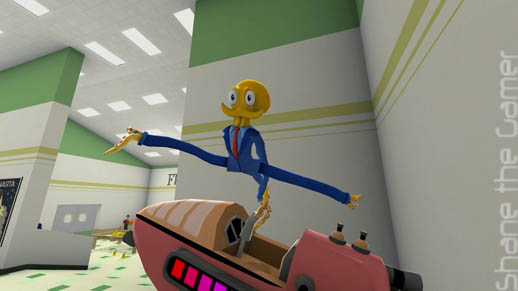 Gameplay is rather pedestrian in its scale of development, but the game still has a finish to it that games of a grander scale often lack. Plus, for a physics based game, bugs are minimal and you'll be hard pressed finding a way to break the world. This is especially surprising when you consider the number of times your character is flung into precarious positions within a playthrough. While this focus on building robust levels and character models makes for solid game mechanics, there are moments level progression becomes unclear and you'll be unsure where to go or how to get there.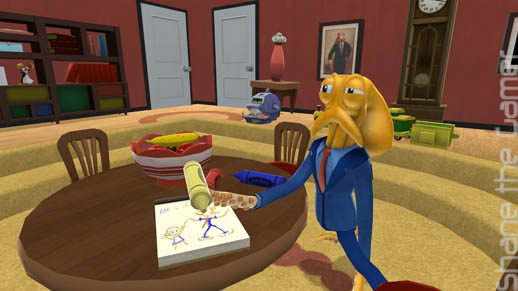 The difficulty while playing the story lacks a definitive climax, however  the collection of trophies work to create another level of challenge throughout the game. Sure, you'll get the standard  trophy for completing the game, but every other trophy seeks to push you into replaying Levels with an added challenge. In a way this doesn't just make the game one step harder, but funnier as well, with challenges like  throwing your wedding ring onto your bride's finger, or snatching cereal out of a shopper's hands. It's a shame the trophies are only bronze rated, as they really do represent a level of bragging rights to those who earn them.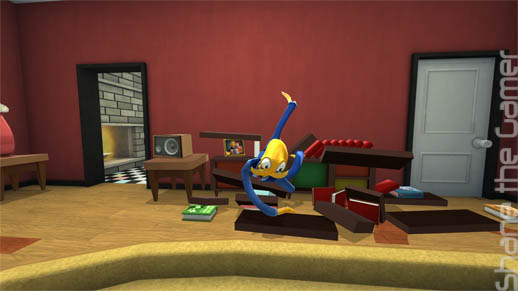 Sure, gameplay is light and lacks any real development, but the challenges and physicality of playing don't get old before the game ends. Featuring new play modes, as well as additional challenges for those trophy hunters out there, the game has a huge amount of replayability. While the graphics don't make this the game to show off a PS4, the social element of the game makes it a must play when you have friends over. There's not much more to be said other than if even the idea of a secret octopus didn't you smile, then you need to lighten up… and then play Octodad.
[jwplayer player="1″ mediaid="7221″]