Turtle Beach – pioneer and market-leader of the gaming headset category, has announced today that its officially licensed headsets, the Ear Force NLa and Ear Force N11, will be released for Nintendo's Wii U system.
Created in collaboration with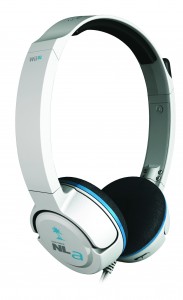 Nintendo, worldwide pioneer in the creation of interactive entertainment, and based on Turtle Beach's legacy of audio supremacy, the NLa and N11 offer Wii U gamers a pair of solid entry level headsets at competitive price points.
"We are very excited to be working with Turtle Beach to launch the N11 and NLa for the new Wii U," said Steve Singer, Vice President of Licensing, Nintendo of America Inc. "We look forward to fans having a high quality audio experience with our newest console."
Available in both black and white, the Ear Force NLa is the perfect headset for Nintendo gamers seeking high-fidelity audio and superior comfort at an affordable price. The NLa combines high-fidelity stereo game audio and crystal-clear communication in a sleek, lightweight and durable design. Created explicitly for use with the Wii U GamePad controller, the NLa features in-line volume control and noise-isolating ear cushions allowing for personalized audio while blocking out distractions. For gamers on the go, the NLa's 4-pole connector can easily disconnect from the Wii U GamePad and connect to portable devices such as the Nintendo 3DS and Nintendo DS hand-held systems.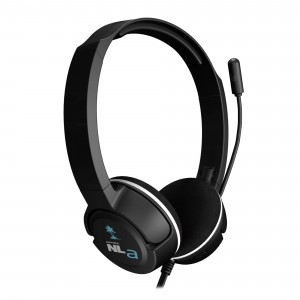 Available in black, the Ear Force N11 headset is the ideal headset for Nintendo gamers seeking a more audio immersive experience. Its acoustically angled 50mm speakers deliver extended bass with extraordinary dynamic range for optimum audio performance. With a fully adjustable, lightweight headband and breathable mesh ear cushions, the N11 is designed for extreme comfort during long sessions with Wii U. It also has a 4-pole connector that easily plugs-in to portable devices such as the Nintendo 3DS and Nintendo DS.
"The Wii U launch will prove to be one of biggest gaming console events of the year and we couldn't be more excited to support Wii U with dedicated headsets," said Bob Picunko, Chief Marketing Officer of Turtle Beach. "The advanced capabilities of the Wii U system offer us the chance to deliver gamers the kind of quality they fully expect from both Turtle Beach and Nintendo."
The following two tabs change content below.

First playing Pacman and Astro Wars Shane then moved to Nintendo's Game & Watches and the mighty SEGA Master System II. He has owned every major gaming console in the past 30 years of gaming and been in the Video Gaming industry for over a decade. He is also a diehard fan of all things horror and any Jim Carey movie aswell as anything gadgety and with blinky lights. He tries to convince others that he has Super Powers. He doesn't.