Go, LEGO Ninjago, go! It was announced the second installment to the LEGO Ninjago franchise, LEGO Ninjago: Nindroids comes to the Nintendo 3DS and PlayStation Vita this summer.
Developed by Hellbent Games in partnership with TT Games, the latest LEGO handheld game delivers a high-kicking action oriented gameplay experience based on the hit LEGO Ninjago TV show and play theme.
"It's been over two years since we introduced our first LEGO Ninjago game, and we are excited to bring the series back for our fans with LEGO Ninjago:Nindroids," said Tom Stone, Managing Director, TT Games. "Young gamers will have loads of fun playing as their favourite Ninja, and we're introducing new characters and new villains – it's the ultimate Ninja action game for kids!"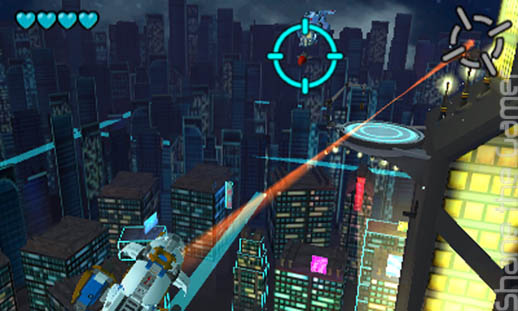 LEGO Ninjago: Nindroids will feature 30 fast-paced, action-packed levels that follow the key plot scenarios featured in the "LEGO Ninjago Rebooted" animated series. In the game, the player must fight like a true Spinjitsu Master, using special moves and combo attacks or secret weapons like Technoblades to hack into computers to solve puzzles and defend the city.
LEGO Ninjago: Nindroids players will face their greatest challenge as they work to protect New Ninjago City from the Overlord's Nindroid army.  Infiltrate Borg Tower, fly the Kai Fighter and face off against the evil Tech Wu. Take to the streets in Cole's Earth Mech and Jay's Thunder Raider, defend the skies in Zane's Ninjacopter, escape Pythor on Lloyd's Golden Cycle, and enter the Digiverse for an epic final battle. Story mode features additional favorite characters like Nya, Sensei Garmadon, Samurai X, and PIXAL.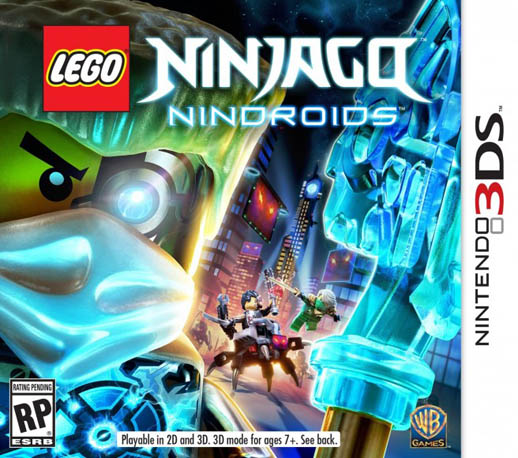 LEGO Ninjago: Nindroids is an action oriented sequel to the wildly successful LEGO Battles: Ninjago (2011), which was released for the Nintendo DS.
The following two tabs change content below.

First playing Pacman and Astro Wars Shane then moved to Nintendo's Game & Watches and the mighty SEGA Master System II. He has owned every major gaming console in the past 30 years of gaming and been in the Video Gaming industry for over a decade. He is also a diehard fan of all things horror and any Jim Carey movie aswell as anything gadgety and with blinky lights. He tries to convince others that he has Super Powers. He doesn't.