When Nier: Automata was released last year on the PS4, I really liked it. And now its on Xbox One (X), I like it even better. At the time I noted that Nier: Automata "energetically defies genres and categorisation", and that remains true today. What you get on Microsoft's console is the same fantastical game, complete with all its mysteries and fantastical action sequences.
Nier: Automata follows combat android 2B and her companion 9S as they battle machine lifeforms to protect the remnants of humanity, who are stranded on the moon. While that sounds trite and the beginning of any anime ever, Nier: Automata quickly reveals itself as a thoughtful exposition on the very meaning of humanity, consciousness and life itself. It subverts all expectations, and, as I said last year, "takes delight in twisting and warping itself in unexpected and welcome ways."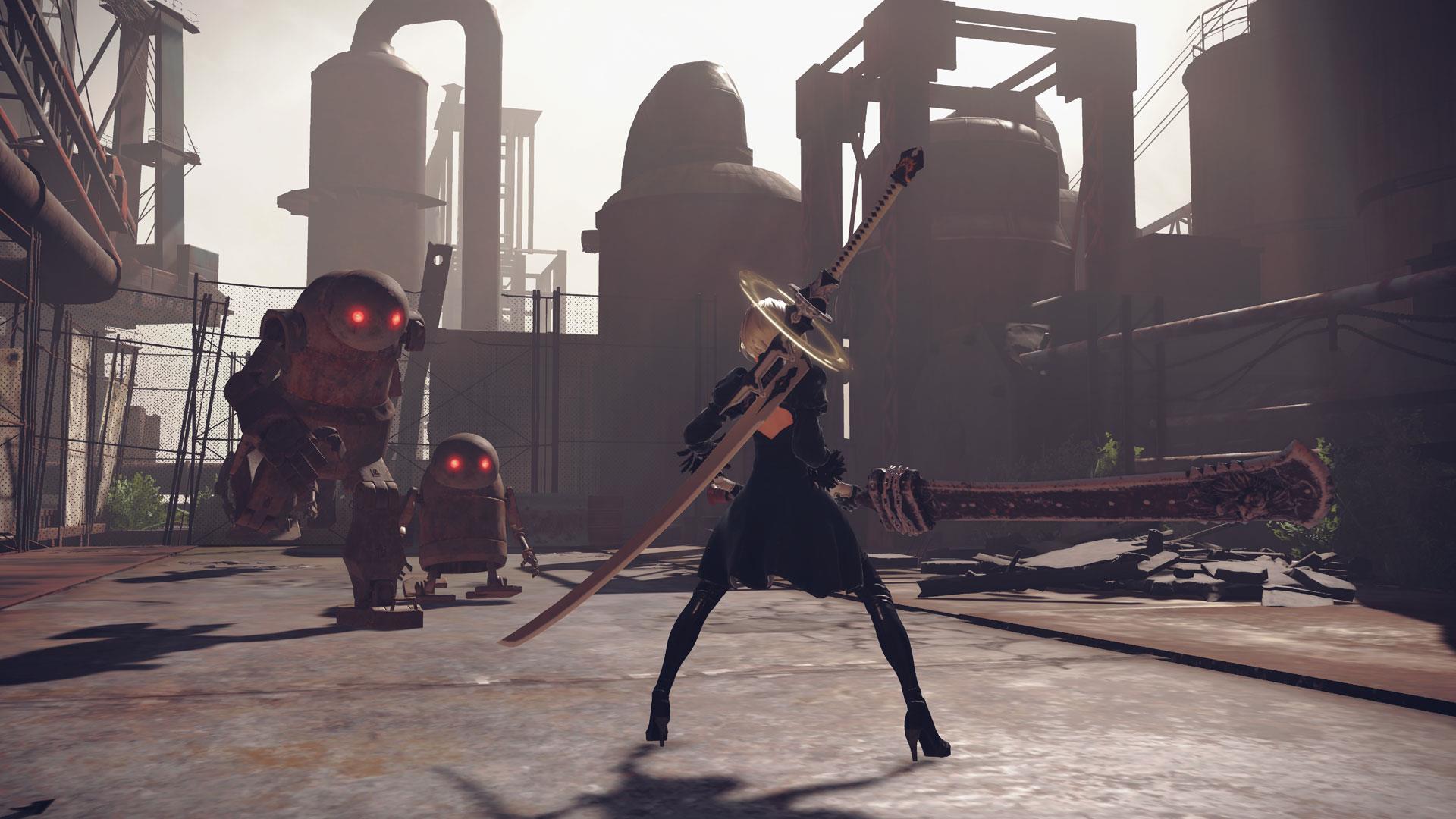 The main benefit of this port now, besides opening up the game to a wider audience than the PS4 and the PC, is in its increased performance and game resolution on the Xbox One X. In terms of performance the Xbox One X generally runs better than the base Xbox One and PS4 consoles, and at a much higher resolution to boot. The game still struggles to lock to 60 frames per second in all circumstances, but this is a game that is strangely demanding on all hardware, even PC, so perhaps it was too much to ask that Xbox One X would be the solution here.
The boost in resolution was immediately obvious, and on a 4K TV even the strangely lo-fi aesthetic of the game looked good. There are still some extremely obviously low resolution assets, and level of detail pop-in can be atrocious at times, but that has nothing to do with the quality of the port and are issues that exist on the PC and PS4 versions as well.
The Become as Gods Edition also comes with the obtusely named "3C3C1D119440927" DLC included, though for those who have fully completed the game (you'll know what I mean) you won't be able to access it without starting another playthrough, and for those who don't complete the game enough – dozens of hours or so into the game – you won't be high enough level to attempt it. Unless you are dedicated to getting player outfits that you won't be able to wear for very long, this DLC will only be for the completionists. It's not a traditional addition to the game, and it's just as crackpot as the rest of the game.
In the end nothing in Nier: Automata: Become as Gods Edition is exactly new, but I'm glad that owners of Microsoft's console can enjoy what was one of the best games of 2017, and one of the instant cult classics of this console generation.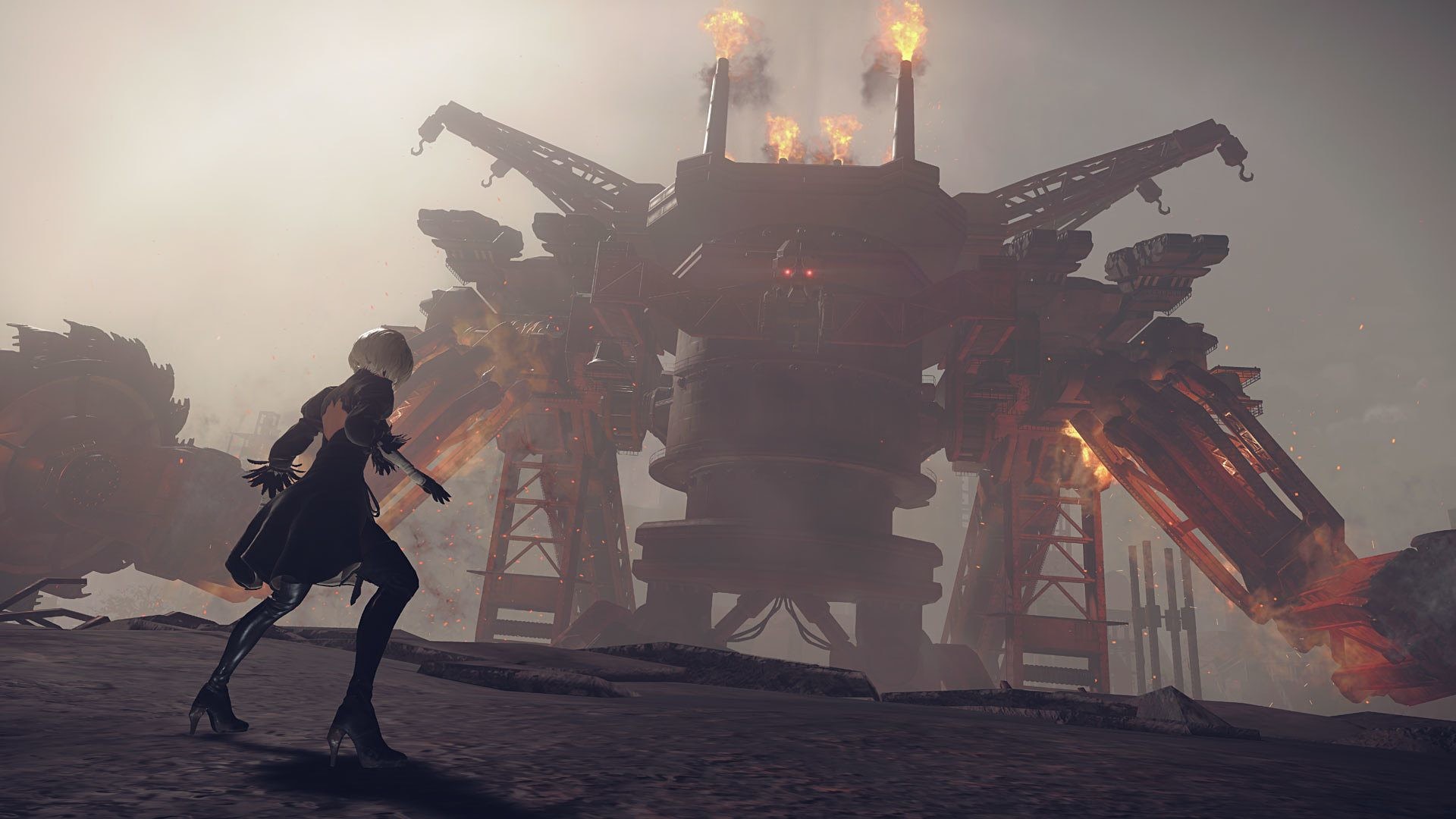 It looks better and runs better on Xbox One X, even than on a high-end PC (though that's mainly due to the poor PC port and a lack of updates) so in my opinion, it is the best version of the game to date. The fantastic soundtrack, excellent combat by masters Platinum games and the weird and wacky story by Yoko Taro stand up as a must play. Playing it through again, I couldn't help but become entranced with the game.
With time it's become one of my favourite games on the PS4, and I can't wait for you to play it here, complete, on the Xbox One as well.
Game Details
Released: June 2018
Rating: M15+
Platforms: Xbox One, PC (Windows 10)
Genre: JRPG
Developer: Square Enix
Publisher: BandaiNamco
The following two tabs change content below.

Edwin has been playing games since collecting all 151 original Pokémon in Pokémon Blue. A fan of RPGs and third person adventures, he has spent far too much time in the worlds of Final Fantasy.

Latest posts by Edwin Crump (see all)