Ubisoft has announced the imminent arrival of Tournaments, new player vs. player battle tournaments for Spartacus Legends, arriving this Spring.
The first tournament series will pit the best gladiators against each other in deadly combat to determine the Champion of Capua.
Spartacus Legends, based on the ground-breaking STARZ Original series Spartacus, is available for download on PlayStationNetwork and Xbox LIVE Arcade. The below details statistics from the game's first 60 days, including:
4 million active players
140 million gladiator matches fought
17 million slaves purchased to battle as gladiators
18 million faces cut off, enough to plaster the walls around ancient Rome, twice
28 million dismembered limbs, laid end to end span the distance between North and South Poles
56 million executions, more than the population of Spain
70 million gallons of blood spilt, enough to overflow the Colosseum
Players that take part in Tournaments will receive in-game rewards including gold, limited edition equipment, and the chance to gain unique gladiator titles, including "Champion of Capua."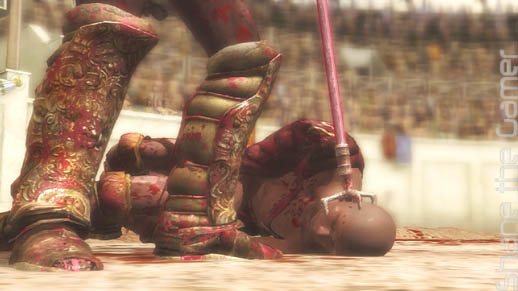 In Spartacus Legends gamers take on the role of Lanistas, the owner of a gladiator school, to purchase, train and battle their gladiators. Players can fight as Spartacus, Crixus or create their own gladiators to engage in offline battles or online multiplayer matches to earn a place on the worldwide leader-boards, or in Tournaments coming early this fall.
Utilising the free-to-play model, Spartacus Legends offers gamers an opportunity to jump into an accessible fighting game. The game ensures that competitive play stays fair through a fame system; the higher-tier the equipment that is available for purchase, the more fame that is necessary to use that equipment.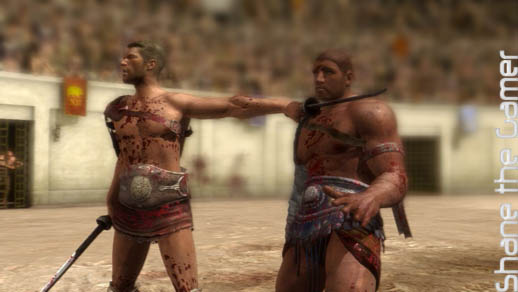 Featuring thousands of ruthless weapon and gear combinations and a robust skill system, Spartacus Legends delivers a variety of tools for gamers to customise their gladiators and dismember their foes.
You can find out more here: http://spartacuslegends.com/.