Nintendo today introduces a new member to the Nintendo 3DS family – Nintendo 2DS, which will arrive in Australia and New Zealand on 12th October 2013 priced at AU $149.95/NZ $179.95.
Offering an additional variety and value in handheld gaming options, the Nintendo 2DS is a streamlined version of the Nintendo 3DS that will play games available for Nintendo 3DS, as well as Nintendo DS in 2D.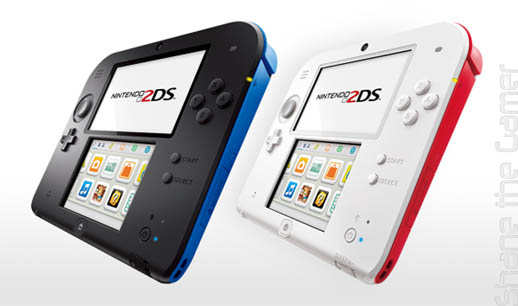 The Nintendo 2DS retains many of the same hardware features as the Nintendo 3DS including the same Nintendo 3DS gameplay controls, backwards compatibility with the vast existing library of Nintendo DS games, as well as wireless connectivity features such as access to Nintendo eShop as well as StreetPass and SpotPass functionality.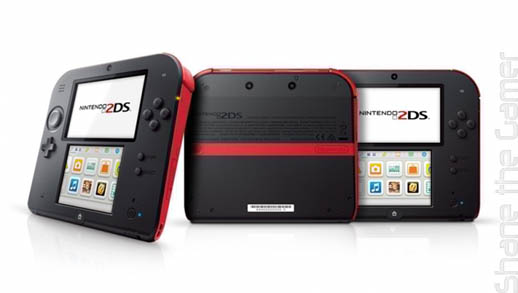 However the console takes on a new distinctive fixed, slate-form design, and will play all packaged and download Nintendo 3DS games in 2D. The new console is designed as an entry point into, or a new way to enjoy the Nintendo handheld experience and will be available at launch  in two colour combinations, White + Red and Black + Blue, with a Nintendo 2DS Carrying Case (in either Red or Blue) that can be purchased separately.