On November 22nd 2013 fans will get their first taste of next-gen basketball when the NBA LIVE 14 demo launches on Xbox One and PlayStation 4. The full-featured demo provides multiple game modes such as full games in Tip-Off, bite-sized BIG Moments challenges and a series of Fantasy Showdowns in LIVE Ultimate Team.
Those looking for a full-game experience can jump into Tip-Off and play as the Cleveland Cavaliers, Oklahoma City Thunder, New York Knicks or Golden State Warriors. Utilizing the power of CourtQ and Synergy Sports, the rosters, ratings and tendencies of all teams and players in the demo will be updated throughout the season. Players will also be able to enjoy Offline head-to-head matchups and take on their buddies in local couch play.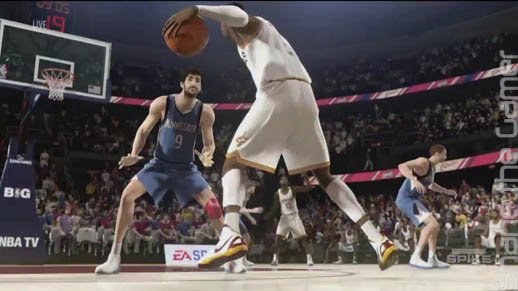 Those looking for a quick challenge take on one of five BIG Moments, ranging from last-second buzzer-beaters to full-quarter challenges. The BIG Moments are comprised of some of the most scintillating performances of the young 2013 – 2014 NBA season, letting you take control of some of the most impressive players and teams this year.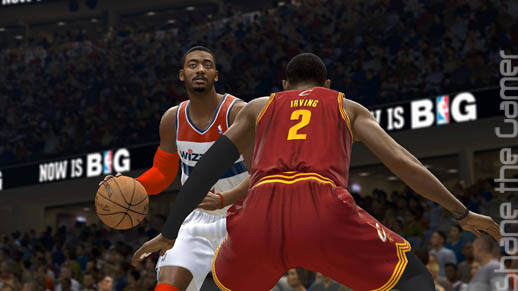 Fans can also get their first taste of LIVE Ultimate Team, taking on a series of Fantasy Challenges with an absolutely stocked Ultimate Team roster. Players will be able to take control of Kyrie Irving, John Wall, Victor Oladipo, Ricky Rubio, Damian Lillard and Kemba Walker and put the young point guards to the test in a series of matchups.
How do you stack up against a team of former NBA LIVE cover athletes like Dwight Howard, Tim Duncan and Carmelo Anthony? Additional challenges against other teams brimming with talent await, have you got the skills to run the table?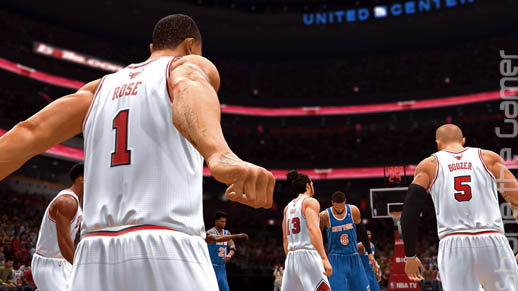 NBA LIVE 14 is developed in Orlando, Florida by EA Tiburon and is available for pre-order on the Xbox One and the PlayStation 4 at all major retailers. NBA LIVE 14 will launch on November 21st 2013 on Xbox One and November 29th 2013 for PlayStation 4 in Australia.
The following two tabs change content below.

First playing Pacman and Astro Wars Shane then moved to Nintendo's Game & Watches and the mighty SEGA Master System II. He has owned every major gaming console in the past 30 years of gaming and been in the Video Gaming industry for over a decade. He is also a diehard fan of all things horror and any Jim Carey movie aswell as anything gadgety and with blinky lights. He tries to convince others that he has Super Powers. He doesn't.