Annualised sport game releases, like NBA 2K17, can be broken up into two categories: iterative improvements with, mainly, updated rosters from the previous versions, and wholesale revolutions of AI, game engine and visuals. This year it was FIFA's turn for a revolution, but for NBA 2K17 it's all just a bit more of the same. And that's not without reason.
Revolutions are risky. Gamers demand ever-increasing quality over last year's release, and new technologies have a non-trivial chance to fail. Better perhaps to quietly improve on what was already successful and not rock the boat, especially if the previous release sold well and was critically acclaimed.
And this is what NBA 2K17 has done. Small refinements to AI, animation and on-court behaviour have improved the game, though at the expense of a heavy focus on online-only experiences.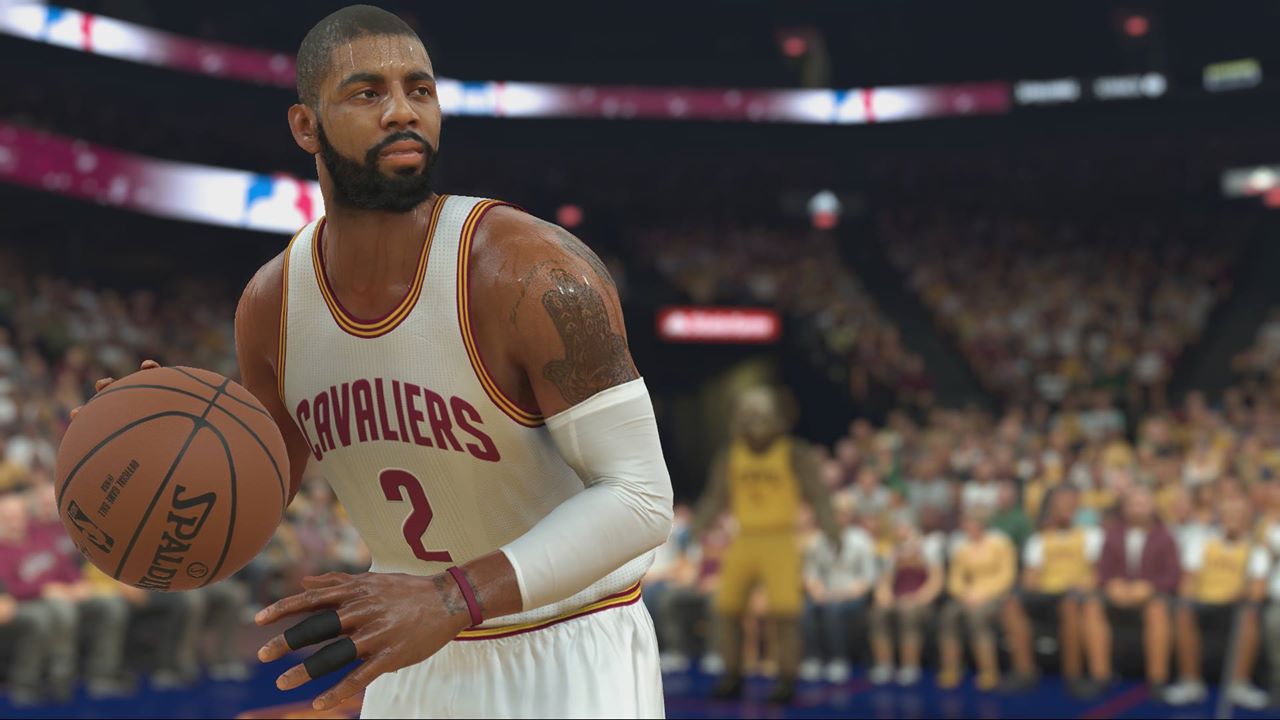 NBA 2K17's myCareer mode has seen another huge change, even after last year's big entry of an (ultimately disappointing) story helmed by Spike Lee. It's still a story of progression from the beginnings to the heights of glory, but it is presented in a much more restrained way this time. It's also a bit more believable, as your on court performance affects what's said to you, unlike the improbable success of a constant low-performer that was possible in last year's entry. One annoyance is the unskippablecutscenes, a pet peeve of mine, and an annoyance that drastically reduces this mode's replayability.
Overall playing is smooth, fast-paced and always demanding of your full attention. Additional controller options are designed to let you play in a way that best suits you. Animations are fluid and the game looks fantastic, especially cranked up to max settings.
Outside the arena, MyPark is a fun addition that allows you to play pickup style games in out-of-court urban environments. It's a good complement to the indoor slick of professional basketball.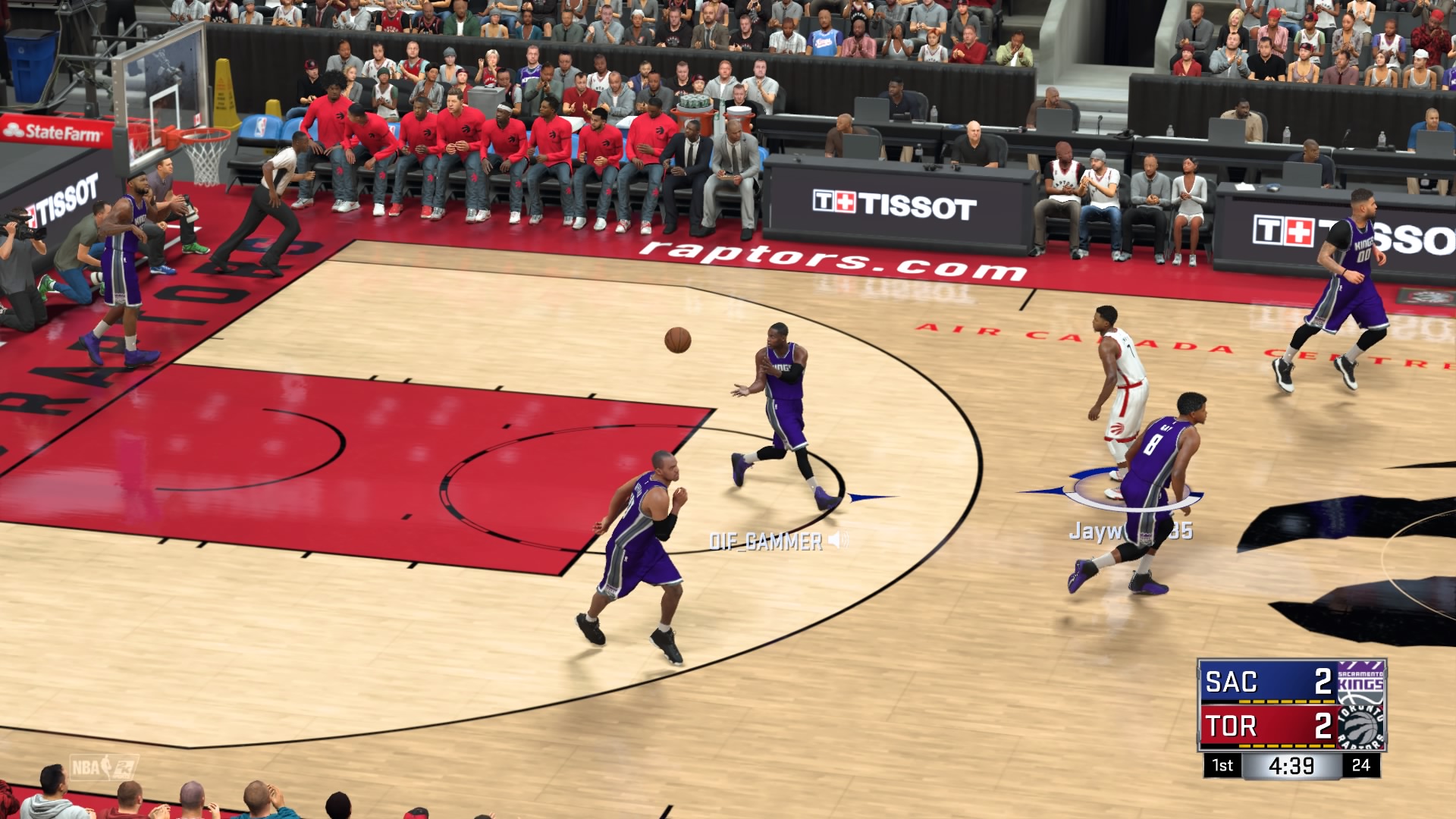 Designing shoes, a secret favourite option, was however a small exercise in frustration. While building the individual layers was fine, poor menu layout lead to a confusing experience overall. I also felt the player designer could have done with a bit more freedom to experiment  with crazier designs, and the scan your face is still a tech demo rather than a functioning part of the game.
As someone who hasn't been too into these sorts of games before there are a bewildering array of mechanics to learn and master. Those who complain about series such as Dark Souls have not spent enough time with 2K17 or the like. Honestly I found it rather confusing, and would have been encouraged to put more time in with a simplified "auto" control mode or more on-screen button reminders. And these come before learning basketball tactics or strategy. At least the mechanics have a decent tutorial but as someone foreign to the sport I felt rather alone in re-inventing the wheel about how to approach each situation.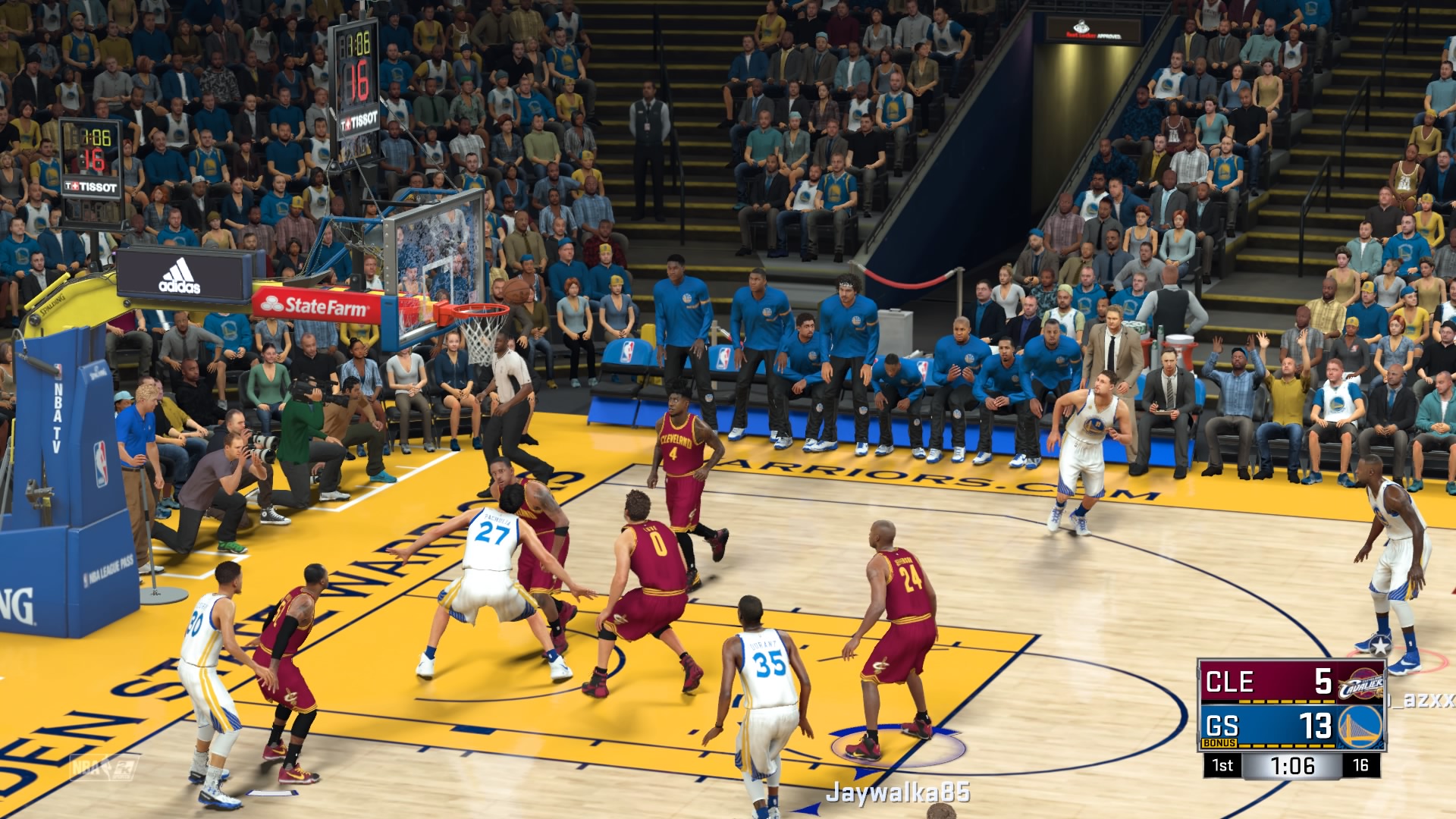 This isn't made any easier with a microtransaction-fueled progression system. While I feel I am yelling at the ship that has long since sailed this sort of not necessarily pay-to-win, but pay-to-make-it-substantially-easier is still an unwelcome addition to the AAA genre. Having to farm virtual currency to level up is never fun, in a JRPG or a sports game. And can I say that I'm sick of burn cards in games? It feels that every multiplayer game I play has cards or loot boxes to open or earn. They can be useful but it seems that what used to be selectable modifiers are now presented as random-luck mystery boxes you need to buy with additional real-world money.
Yet once you are in on the game and familiar with its systems, there is a huge variety of content in NBA 2K17, and it speaks to the developers aim to make it not so much a game, but a simulation of the entire basketball experience, from designing the shoes that players wear, to telling their stories in the narrative game, to managing the whole system in MyGM.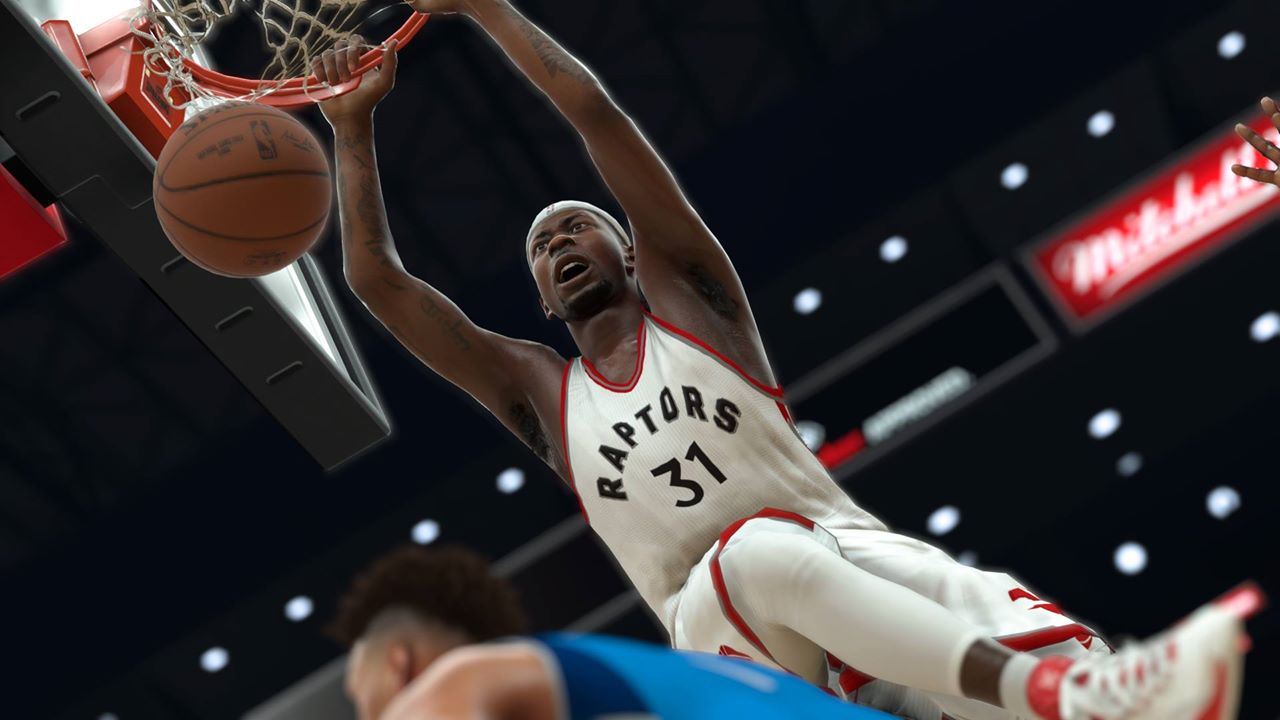 In the end if you like NBA 2K16 then this year's entry is an improvement that will make you happy, especially if you enjoy the career mode, which is greatly improved – mostly by getting out of the way. Every aspect of the game has been refined, all in positive ways – microtransactions excepted. Is it enough to upgrade though? Well, NBA 2K17 is one of those games that gamers buy and play obsessively. If you're in that basket than it is a no brainer. If you're more of a casual player then it's a harder recommendation. But if you can upgrade, it's worth it. Because NBA 2K17 was obviously made by a team that is deep into basketball. It shows in every detail, making this the best basketball game on the market. It's a compliment to the developers that its biggest competition is last year's game, but the improvements across the board should be enough for you to plonk down your hard earnt cash and get on court.
NBA 2K17 (PlayStation 4) Review
Released: October 2016
Rating: G
Platforms: PlayStation4, Xbox One
Genre: Sports
Developer: 2K Games
Publisher: 2K Games
The following two tabs change content below.

Edwin has been playing games since collecting all 151 original Pokémon in Pokémon Blue. A fan of RPGs and third person adventures, he has spent far too much time in the worlds of Final Fantasy.

Latest posts by Edwin Crump (see all)