The award-winning point-and-touch adventure Harvey's New Eyes from Daedlic Entertainment will bring the crazy world of Edna and Harvey to mobile devices. Harvey's New Eyes is the sequel to Edna & Harvey: The Breakout, and the PC version has already thrilled fans and the press. The full adaptation to iOS devices impresses with its quirky sense of humor and intuitive gameplay. Together with the protagonist Lilli, the players solve tasks in her convent school and must show that they aren't afraid of unusual solutions.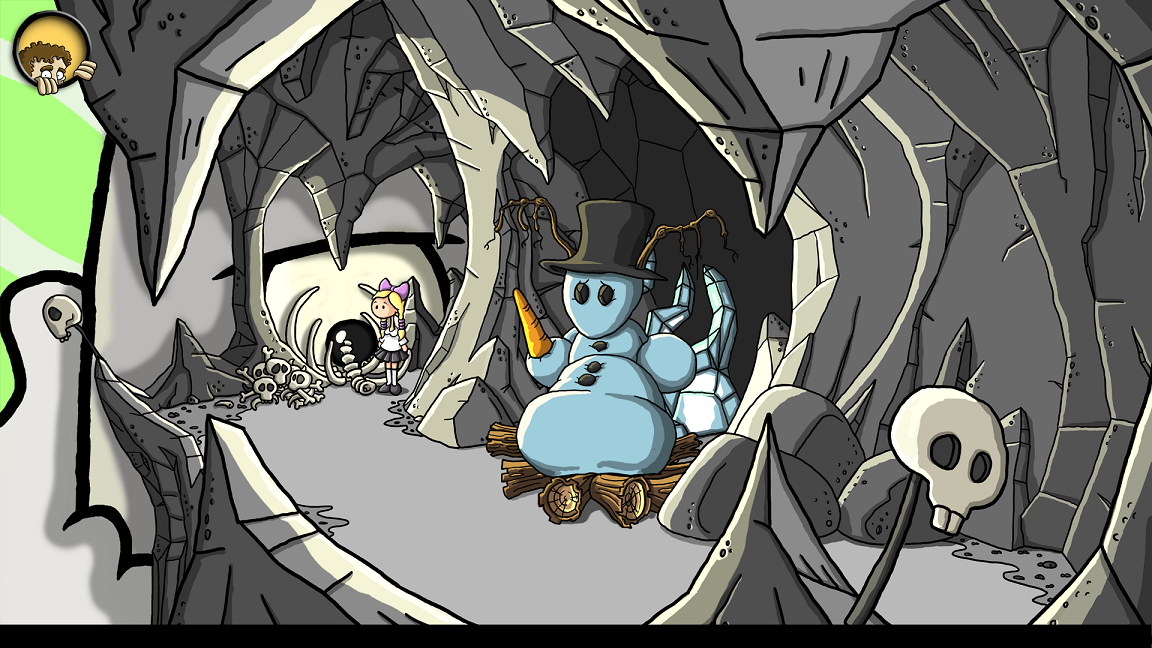 Players experience the inventive action of the colorful adventure – from the award-winning makers of The Whispered World and Deponia – from the perspective of the protagonist Lilli. She calmly faces the unfair and boring tasks set by the abbess, which she transforms into crazy adventures with fantasy and imagination. Friendly and hostile students, grumpy convent inhabitants and mysterious objects can either help Lilli or present her with new, unique tasks. The game confronts the strange events in the school with quirky humor and outlandish action.
Things get even more eccentric when Lilli's cheerful censor gnomes get involved. If something weird or disturbing happens again behind the convent walls, the potato-shaped creatures just paint everything pink.
The PC version of the award-winning sequel to Edna & Harvey: The Breakout was nominated for Best Game for the 2012 German Computer Game Award and earned the title of Best Young Adult Game. Harvey's New Eyes was also named Best Adventure and Best Young Adult Game at the 2011 German Developer Award.
The exciting comic adventure will be available exclusively for iPhone and iPad starting August 15, 2018.
The following two tabs change content below.

First playing Pacman and Astro Wars Shane then moved to Nintendo's Game & Watches and the mighty SEGA Master System II. He has owned every major gaming console in the past 30 years of gaming and been in the Video Gaming industry for over a decade. He is also a diehard fan of all things horror and any Jim Carey movie aswell as anything gadgety and with blinky lights. He tries to convince others that he has Super Powers. He doesn't.