Still riding high on a slew of chart-topping releases, veteran and dance legend, Benny Benassi is back with fellow Italian trio, BB Team for their most relatable track yet. Everybody Hates Monday Mornings, features the YouTube English tutoring sensation, Canguro English.
Since his explosion into the scene with global smash, Satisfaction, Benny Benassi's has been nothing shy of success. His debut track achieved a #1 in France and #2 in Germany and the UK, whilst his album Hypnotica made the top 20 in all parts of Europe in less than a month. The DJ and Producer, who later that year landed the title of European Border Breaker Award, has since continued to catapult his way into stardom.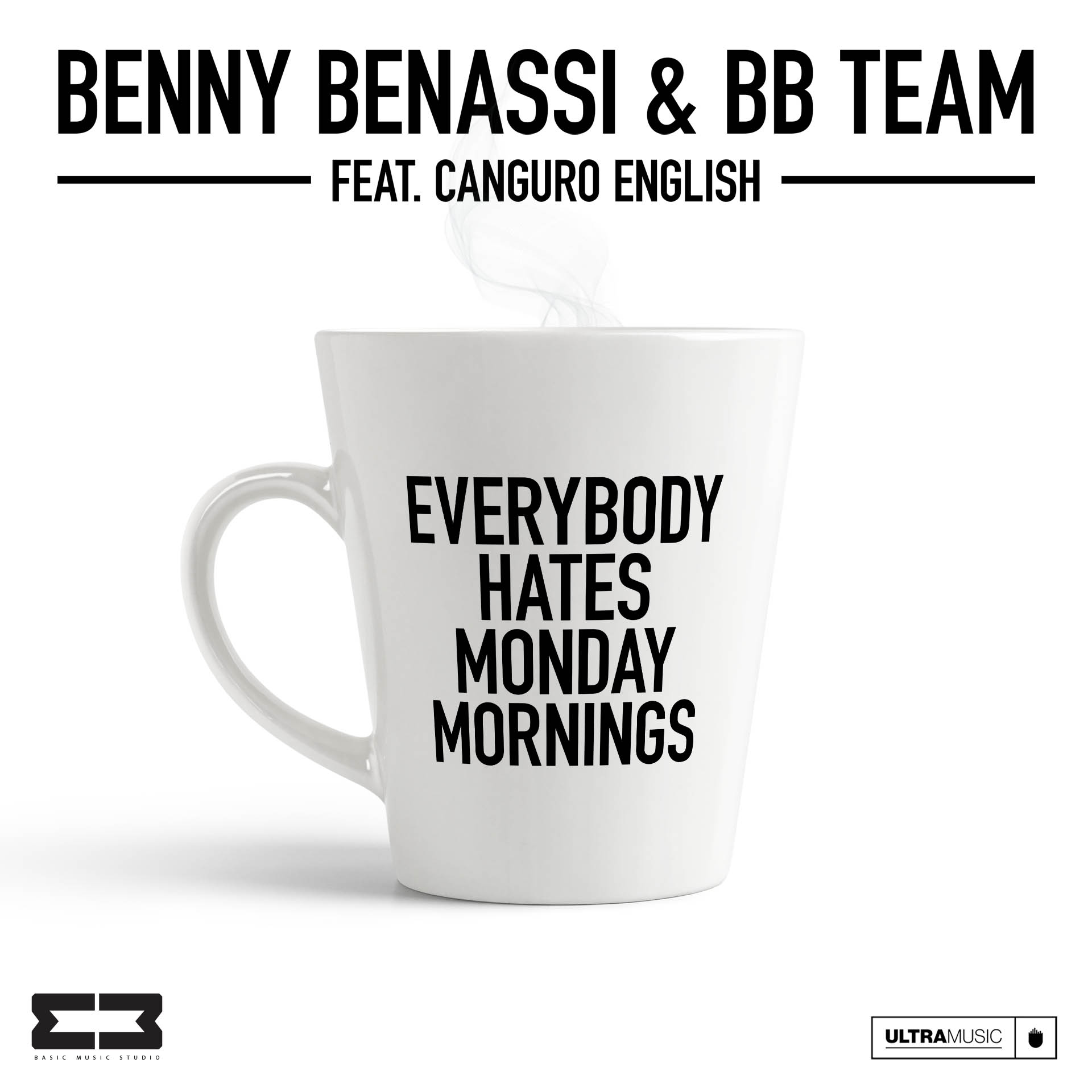 Today, Benny has graced the stages of some of the most renowned festivals including, Coachella, EDC, Ultra Music Festival and Tomorrowland, all whilst teaming up stars such as T-Pain, Chris Brown and Kelis, remixing Public Enemy's Bring The Noise for a Grammy Award, and let's not forget Skrillex's remix of Cinema holding a place in the iTunes top 100 dance chart for 3 years.
Once again uniting forces with his frequent collaborators, BB Team, the producers create a tongue-in-cheek track expected to grace the playlists, airwaves and social media feeds of today. Add 'Monday Feels' samples from English Tutor and YouTube sensation Canguro English to a fusion of bumpy synths and warping basslines making for a futuristic electro-house jam that takes a spin on modern dance music.
Benny Benassi & BB Team – Everybody Hates Monday Mornings ft. Canguro English is out now via ULTRA.