NYC based Chinese rapper Bohan Phoenix joins forces with heavyweight DJ and producer MAKJ and China's #1 female rapper Vava, for new track Money Game, a multilingual summer smash that unites three artists from worlds apart.
Moving to the US aged 11, Chinese global rap sensation Bohan Phoenix quickly fell in love with hip hop, rapidly learning English by rapping along to his favourite tunes. Fast forward to adulthood and Bohan has mastered it, leading to multiple cross-cultural collaborations with Ryan Hemsworth, Dumbfoundead and Higher Brothers whilst his critically acclaimed JALA EP landed him impressive accolades including a Boiler Room and Fendi performance during New York Fashion Week alongside Migos, 21 Savage and Metro Boomin.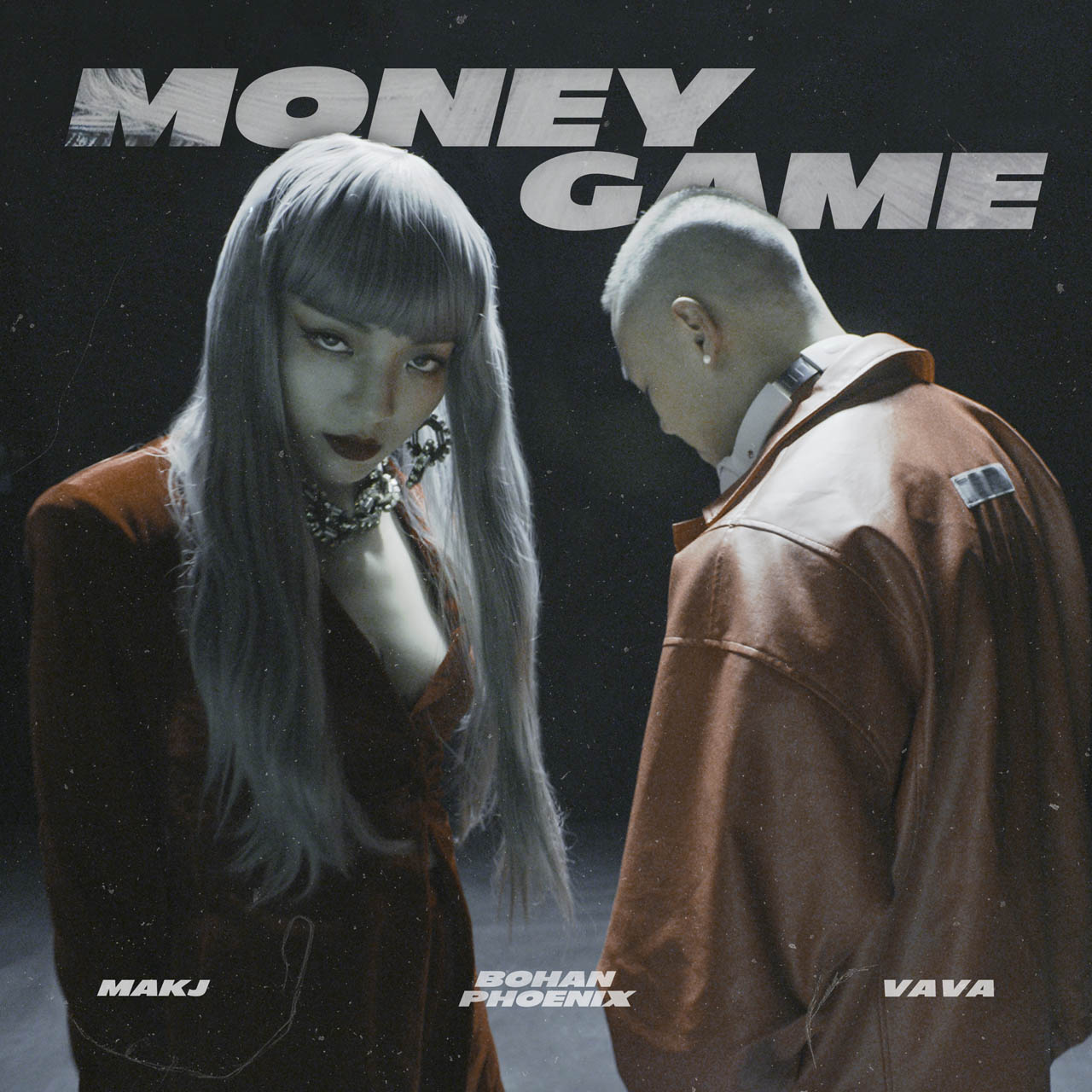 Meanwhile, MAKJ's producer wizardry behind the new release see's him strengthening his ties to China whilst following his new musical direction as an open format DJ pushing hip-hop, EDM and Latin beats. MAKJ discovered DJ'ing during his teenage years in China working as a professional race car driver. The production of Money Game evokes the energy and spirit of change MAKJ finds inspiring about China today, where he has been establishing himself as a touring mainstay since 2012 with hits alongside Hardwell, Steve Aoki, Deorro, Showtek, Lil Jon and more. Now lending her undeniable skill to Bohan & MAKJ, Vava is heralded as the "Rihanna of China." and is a lyrical force to be reckoned with. Following Vava's stint on popular talent show Rap of China, her appearance has led to a meteoric rise to fame in China and beyond.
The frenetic energy builds to the drop of the beat, swiftly followed by a pounding bass mastered by MAKJ. Bohan weaves his multilingual lyrics of English and Madarin whilst Vava showcases her signature wordplay that pays homage to her roots. Despite the risk of being hooked to the Money Game, all three artists demonstrate even in success you can stay true to yourself.
Revealing the inspiration behind this track Bohan asserts: "They tell you the world is a playground, then they tell you money rules the world. So it's essentially nothing but a money game that we're all caught up in. This song is me, Mack and Vava's reminder to ourselves not to lose sight of what's really important as we chase after our dreams and ambitions—don't get caught up in the Money Game."
Bohan Phoenix X MAKJ featuring Vava – Money Game is out now via Empire.