So you have invested in Samsung's latest Note edition the Note9.
With all of the features, a stylus called the S Pen and a way lot more it's an expensive device in need of serious protection.
Olixar cases to the rescue. Literally. Recently I reviewed the Olixar Huawei P20 Pro case from Mobile Zap Australia. A transformative Olixar case called the Raptor.
With the recent launch of the Note9 Olixar have produced the same quality and protection in their Raptor case for the new phablet.
With its black and red mech like finish on the outer side the hard plastic casing is very very tough wearing. He inner consists of a hugging soft rubber which will almost suction cup the Note9 within it's protective shell.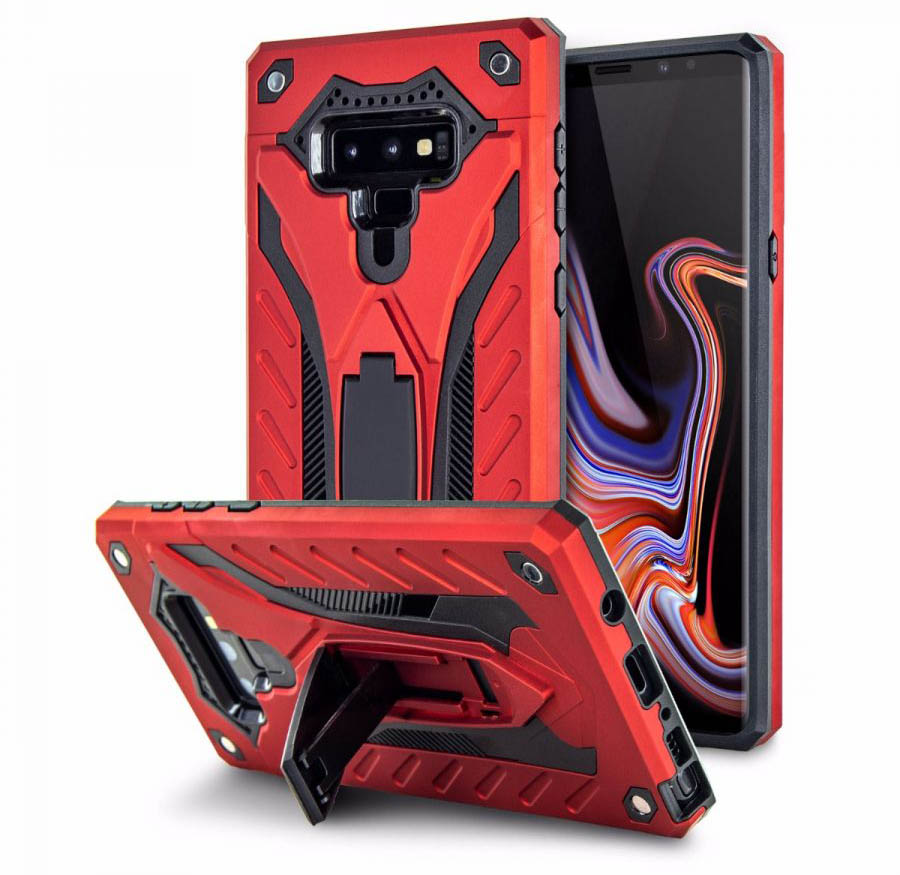 But unlike the stellar housing for the P20 Pro – the Olixar casing is a little bit too bulky and restrictive for the Note. The Note9 has a S Pen that can be retracted and removed. The outer casing slightly restricts the freedom of the instant accessibility to the S Pen. While the spacing is there to remove the stylus – if you have bulky sausage fingers you may have trouble pressing in to the hollow.
The Note9 also has a finger unlock sensor at it's rear, just below the dual lenses of the rear camera.
The design of the Olixar Raptor case does compensate for this but again doesn't make it too easy to find the spacing where the sensor is – whereby, if you use this case and you make use of the finger print senor you'll find yourself feeling around the back of the phone to find the hollow for the sensor, all the while smearing your digits across the camera lenses.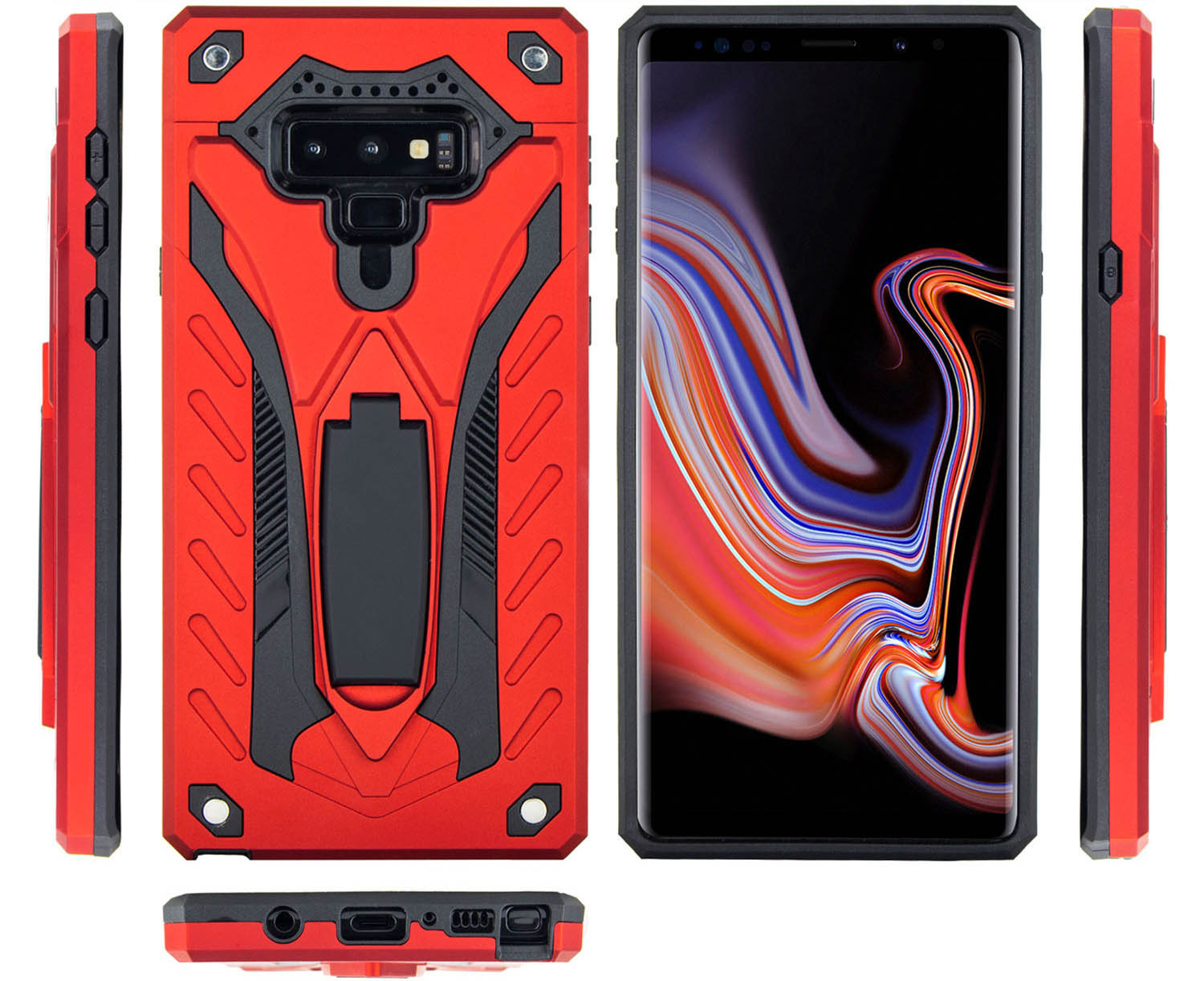 What worked so exceedingly well for another device doesn't quite translate over to the Note9 and its unique design and functions. The Raptor case has been replicated for another device but not enough consideration has gone down as to how people will use the phone.
The Olixar Raptor still retains the kickstand which feels a little bit too breakable.
Asides from the caveats of not being ergonomically customised for the Note9, the Olixar Raptor is still a maximum protector of Samsung's Note flagship device and once you get used to the case, and the effort to get the S Pen out it's still a high contender for premium impact protection.
For a huge range on Note9 phone cases and protectors check out our friends at Mobile Zap Here.
Olixar Raptor Red Note9 Case Review