What happens when two super soldiers square off? Who will claim the victory and rise to the top? That age old question is about to be asked – and answered – this October.
Danger Close Games, a studio of Electronic Arts, has just announced that it is offering players an open multiplayer beta worldwide for Medal of Honor Warfighter. In this innovative multiplayer design, the most elite soldiers from 10 different nations go head-to-head to see who is top dog. Gamers can choose from among 12 Tier 1 units including the British SAS, German KSK, Russian Spetsnaz Alfa Group, Korean UDT and U.S. Navy SEAL as they represent their elite Special Forces online.
Powered by the advanced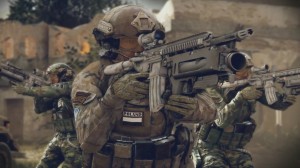 technology of the Frostbite 2 game engine, Medal of Honor Warfighter is the only shooter that lets the best-of-the-best soldiers from around the world battle it out in multiplayer to determine who will reign supreme.
Fans who join the battle can help unlock the new Linkin Park "CASTLE OF GLASS" music video. EA will release the video five days after the beta launches but gamers can unlock it earlier by downloading the beta and hitting the three million download mark. Debuting this October, the concept for Linkin Park's "CASTLE OF GLASS" music video is the result of direct collaboration between members of Linkin Park and Danger Close Games. Produced by Mothership with visual effects and animation by Digital Domain for Danger Close, the video will feature a unique mix of live action footage edited with gameplay recordings taken from Medal of Honor Warfighter.
Gamers that download the beta will also be awarded with 60 minutes of Double XP when the full game launches.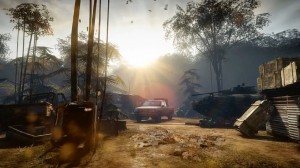 The Medal of Honor Warfighter beta will feature a brand new multiplayer mode called HotSpot, where players attack and defend randomly-selected locations on the Sarajevo Stadium map in Bosnia. Inspired by real life operations, players team-up in pairs using the game's unique co-op Fireteam system for a competitive advantage on the battlefield. The Medal of Honor Warfighter multiplayer beta will be available for a limited time in early October exclusively for the Xbox 360.
Written by actual U.S. Tier 1 Operators while deployed overseas, Medal of Honor Warfighter is set to deliver this year's most authentic military shooter experience inspired by real people, real places and real operations. Medal of Honor Warfighter features genuine international hotspots in the single player campaign and introduces international Tier 1 Operators in multiplayer allowing players to show their national pride online.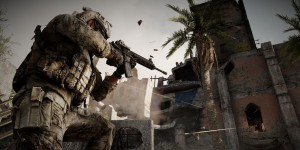 If you pre-order the Medal of Honor Warfighter Limited Edition before the game launches on October 25, you'll receive the Medal of Honor Warfighter Zero Dark Thirty Map Pack in North America or the Medal of Honor Warfighter The Hunt Map Pack in the rest of the world, at no extra cost. Medal of Honor Warfighter will be available in Australia on October 25 and in New Zealand on October 26 for the Xbox 360, PlayStation 3 and PC.