Marvel, one of the world's most prominent character-based entertainment companies, has released Guardians of the Galaxy: The Universal Weapon for Apple iPhone, iPad and iPod touch aswell as Android and Windows Phone Devices.
With a completely original storyline inspired by the film Guardians of the Galaxy: The Universal Weapon is a sci-fi action role-playing game that takes the Guardians and their allies on an intergalactic adventure to recover the five pieces of The Universal Weapon!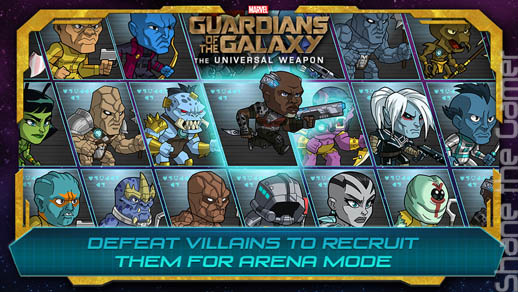 Players will initially take on the role of Star-Lord as he rallies his rag-tag crew—Rocket, a gun-toting raccoon with a quick draw and an even quicker temper; Groot, the tree-like humanoid who packs a punch; the deadly and enigmatic assassin, Gamora; and the revenge-driven Drax the Destroyer through galactic locations and real-time strategic combat. Marvel fans will recruit and train additional heroes, engage in gesture-based team combat, and unlock each piece of the story to unveil the identity of the Guardians' shadowy nemesis.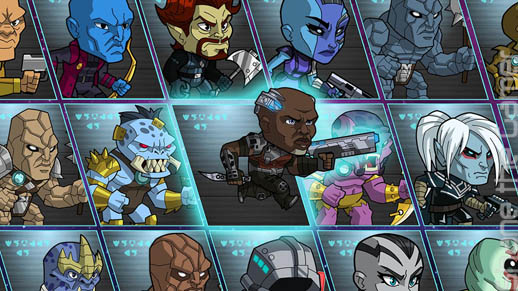 In Guardians of the Galaxy: The Universal Weapon players will be able to build a team of Guardians and their allies while directing them in gesture-based real-time battles, aswell as go head to head with a roster of villains like Korath, Nebula, and Ronan.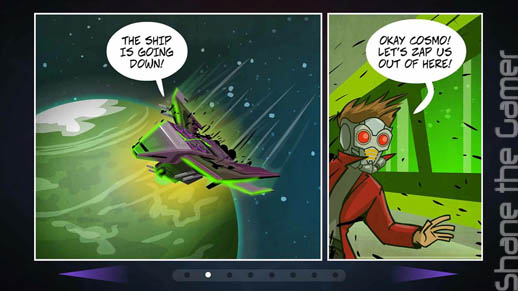 Unlock an original story inspired by the film and reveal the identity of the Guardians' shadowy nemesis and dive into 6 inter-galactic worlds with more than 60 unique and available Levels at launch while undertaking gameplay in either the story in Battle Mode or switch up their team for battle in Arena Mode.
Check out the video below for more details on this killer App.
[jwplayer player="1″ mediaid="8195″]
The following two tabs change content below.

First playing Pacman and Astro Wars Shane then moved to Nintendo's Game & Watches and the mighty SEGA Master System II. He has owned every major gaming console in the past 30 years of gaming and been in the Video Gaming industry for over a decade. He is also a diehard fan of all things horror and any Jim Carey movie aswell as anything gadgety and with blinky lights. He tries to convince others that he has Super Powers. He doesn't.