News from the Nintendo desk has it that LEGO CITY Undercover: The Chase Begins is exclusive to the Nintendo 3DS and will be released in Australia and New Zealand on the 27th April 2013.
The handheld title puts the action of LEGO CITY into the palms of players' hands allowing for portable exploration as Chase McCain.
Developed by TT Games, LEGO CITY Undercover: The Chase Begins is a prequel to the upcoming Wii U title and stars Chase McCain as a rookie cop on his first exciting adventure in LEGO CITY.
You will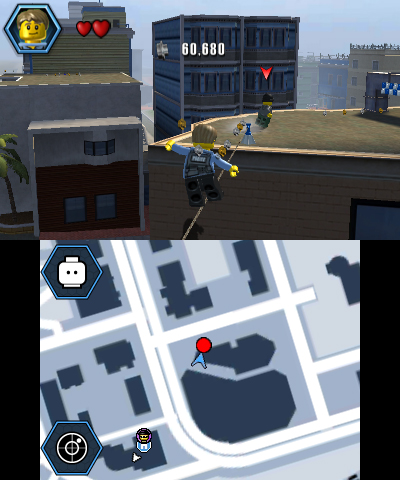 be able explore a city full-on LEGO city bustling with wacky characters, brought to life on your Nintendo 3DS, and learn the ropes of police work with Chase McCain, donning disguises for special skills when solving missions and fighting crime on the city's streets.
You can call up your Scanner from the Touch Screen and move your Nintendo 3DS, utilising the motion sensors, to analyse the LEGO CITY environment for audio or visual clues. On your first job as a cop you encounter the crime kingpin Rex Fury and it's your mission to put him behind bars!
In upcoming Wii U exclusive LEGO CITY: Undercover, set after the events of the Nintendo 3DS version, Rex Fury has escaped from prison!
LEGO CITY fans looking forward to recapturing Rex can now also get to know the city's colourful cast of characters in a series of webisodes on YouTube. (We have one of them below).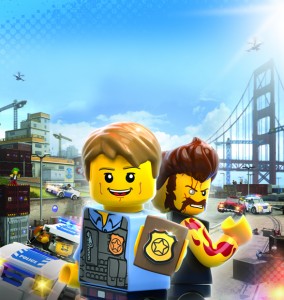 In the series of six webisodes leading up to the launch of LEGO CITY: Undercover, fans can discover the stories behind Chase McCain and other key players in the hunt for Rex Fury, including Chief Dunby, the head of the LEGO CITY Police Department; Chase's bumbling buddy Frank Honey; colleague Ellie Phillips, who chimes in through the GamePad; Natalia Kowalski, Chase's girl who's gone into witness protection; and a host of bad guys Chase must defeat to bring Rex Fury to justice.
Fight crime on the go with Chase McCain in LEGO CITY Undercover: The Chase Begins for Nintendo 3DS when released, or if you cannot wait, get ready to wield the law in LEGO fashion on the Wii U version which will be with us on 28th March 2013, available as a packaged game or as a digital download via Nintendo eShop.
[jwplayer config="STG Player" mediaid="3143″]