The half blood boy wizard with the infamous scar of defiance takes on the LEGO world.
As with previous official LEGO adaptions of other well known franchises, Harry Potter is no different.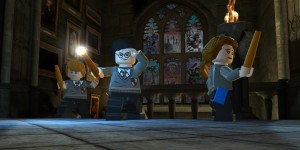 A tongue in cheek take on the movies it depicts, where you assume the role of not just Harry, but many of the movie characters.
At the beginning you will use Harry's magical wizardry and Dudley's hefty-ness to get through the first part.
Eventually more and more characters will become available and useable; the Weasleys, Dumbledore, Hermione Granger, Malfoy, Neville Longbottom just to name a few of the 80 plus available.
All characters have their own specific magic; light and dark, abilities and strengths. You will also acquire spells, which you will need to utilize and get familiar with, for almost all characters. These are selectable via a Spell Wheel. You may also use potions which will either assist or impede your progress, dependent on how you use them and what side affects they may have.
Characters are gained, mostly by way of cashing in the LEGO studs that you collect, or wil be available as per Levels require them.
Switching them is simple, they action is assigned to hotkey, this ensures fluid gameplay, as we have seen in both LEGO Star Wars and LEGO Indiana Jones.
All environments mirror the final three books and four films in the Harry Potter series: Harry Potter and the Order of the Phoenix, Harry Potter and the Half Blood Prince, Harry Potter and the Deathly Hallows – Part 1, and Harry Potter and the Deathly Hallows – Part 2.
Objects in your environment are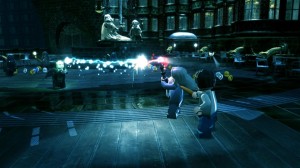 fully destructible, and yield the precious studs. Gold and Silver ones being the most coveted. Where possible, Gold LEGO bricks are in hard to reach or hidden places, get these wherever you can for instant rewards.
While this title has been on console for sometime, it has just ported over to the Vita and of course, makes use of the devices signature touchy-feeliness aswell as good ole fashioned button mashings.
Relive and reenact the entire movies as you know them, with a LEGO twist.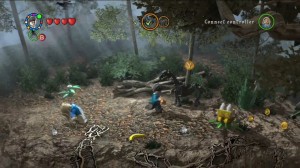 The longevity of Harry Potter: Years 5 – 7 by TT Games and Warner Bros. is paramount.
If you actually manage to complete it within a sound space of time, replaying with different characters will give you a differing experience.
In all there have been 42 LEGO based games, 15 of which have been based on franchises. My opinion is that LEGO Star Wars still trumps all, but honestly, with the huge scope of this one, and on a portable device, this is a close contender for the Gold stud prize.
If you have Vita, and want to get the most bang for your buck as far as gaming goes, you need this one.
[jwplayer config="STG Player" mediaid="350″]
Platform: Playstation Vita

Publisher: Warner Bros.

No. of Players: 1 – 2