Having already worked with some of Australia's most renowned musicians to date, songwriter and multi-instrumentalist Dave Jenkins Jr has today launched his first solo project. Introducing NOT A BOYS NAME, the new indie-rock staple destined to be one of the most exciting and unique projects of the year.
Today, NOT A BOYS NAME has released his debut single 'Hazard Perception Test'which premiered on triple j's Good Nights on Tuesday night.
'Hazard Perception Test' is an anthemic, catchy track about strength and freedom, expressed through distorted vocals, punchy, sharp guitar hooks and a strong bass line. The song was conceptualized and written in a single day, with NOT A BOYS NAME playing and recording every single instrument.
"The song is about resilience," says NOT A BOYS NAME. "Fighting back when you are being stunted by your own fears and insecurities. It's less about a romantic kind of heart than it is about having heart and having the strength to do what you want to do, the way YOU want to do it".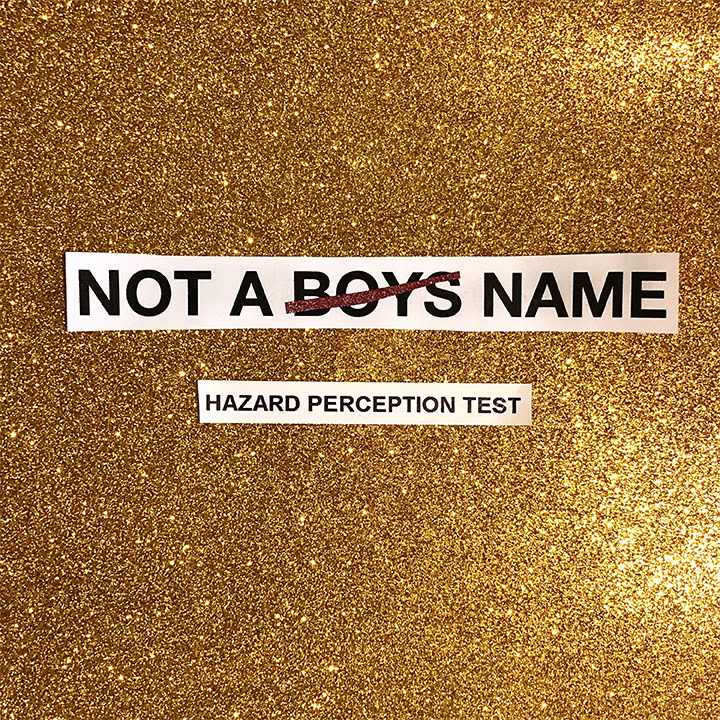 The NOT A BOYS NAME project took flight from there, imbued with the same ethos as expressed in his new single 'Hazard Perception Test': creative autonomy, freedom to experiment and having conviction in your own ideas. It set in motion a prolific period with the Sydney artist revisiting old demos and songs, reshaping them to fit his new creative vision.
Dave has worked with some of the country's most prestigious artists. A chance meeting with alternative-pop musician Andy Bull led to his first musical collaboration and from there his career took off, working with the likes of Daniel Johns, Vera Blue, Lisa Mitchell, Bertie Blackman and Alex Cameron, to name only but a few.
NOT A BOYS NAME will be playing BIGSOUND Festival on Wed 5th September 2018 at The Elephant Hotel and Thurs 6th September 2018 at Family.
The following two tabs change content below.