Codemasters have just announced a whole new line up cars, locations and racing clubs that are set to feature in GRID 2 when it launches on May 30th, 2013.
In addition to revealing high performance European vehicles, including those from the game's Super Touring Car class, Codemasters also released a gameplay video (below) showcasing highlights of GRID 2's European race.
The 'GRID 2: European Expansion' video focuses on the European cars, clubs and locations.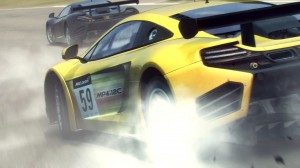 In Road Races on the Côte d'Azur, players speed through tunnels cut into sheer rock and tackle the climbs, plunges and hairpins set amongst some of the most stunning scenery in the world.
The Street Racing category is showcased in central Paris, which comes alive to the sound of roaring engines as cars blast down its magnificent boulevards, sling-shot around the Arc D'Triumph and speed past the Eiffel Tower.
Track Racing is represented at the Algarve International Circuit in Portugal which makes its console debut in GRID 2. Commonly known as Portimao Circuit, this state of the art, $250M track was opened in 2008 and has quickly gained a reputation as one of the most exciting circuits in motorsport, with constantly undulating asphalt and wide areas built for overtaking.
Additional European locations set to star in GRID 2 include Brands Hatch (Track Racing), Barcelona (Street Racing) and the Red Bull Ring (Track Racing).
The 'GRID 2: European Expansion' video also reveals two of the four Touring Cars in competition.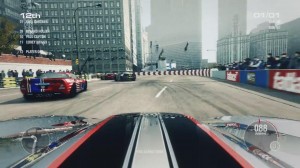 In the Super Touring Cars class, the Volvo S60 BTCS – one of the premiere performers in the BTCS and Volvo's flagship racer – goes wheel-to-wheel with the Gomez Competition, a motorsport thoroughbred custom developed by GC Automotive in Herault in the South of France, with performance that rivals cars from global manufacturers.
Additional Touring Cars in the game include the BMW Motorsport 320 TC – the latest evolution of the car that Andy Priaulx drove to two championships – and the Chevrolet Cruze Touring car, which secured wins in both the WTCC and British Touring Car Championship in 2010, proving this American marquee could compete with the best in the world.
GRID 2's car list draws models from the finest manufacturers from three continents. Prime examples of European cars set to star in GRID 2 that give a flavour of the car roster include:
BMW E30 M3 Sport Evolution (Evo3)
BMW Motorsport 320 TC
Caterham-Lola SP300R
Ford Focus ST 2013
Gomez Competition GC 10.1
McLaren F1 GT
Mercedes Benz 190E 2.5 Evo 2
Mercedes Benz SLS GT3
Pagani Huayra
Volvo S60 BTCS
Further cars to star in the game are to be announced.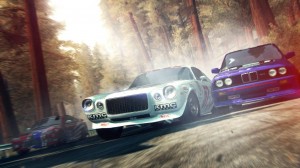 The individual character of every car is brought to life through GRID 2's ground-breaking 'TrueFeel' handling system.
Drawing on expertise from professional motorsports drivers and Codemasters' 15 year heritage in creating award-winning racing games, 'TrueFeel' handling lets players feel what it's like to drive some of the most exciting cars in existence.
GRID 2, the long-awaited sequel to Race Driver: GRID, will race into Australia and New Zealand stores for the Xbox 360, PlayStation 3 and Windows PC and is already available for pre-order.
[jwplayer config="STG Player" mediaid="3240″]