A handbag is left on a subway train.
Frances (Chloë Grace Moretz) is a quiet, small town girl from Boston that in order to try and move on from tragedy moves to the big bad apple, New York City, living with her best friend the no-nonsense and bad-ass Erica (Maika Monroe) as a roomie.
Frances finds the handbag, realising that someone had left it behind by accident. Taking it from the subway car, she checks the contents and finds ID to which she traces the owner of the bag, a European accented old lady who lives on her own – Greta (Isabelle Huppert).
Eternally grateful for the return of her purse Greta invites Frances in for coffee and while Frances begins to feel sorry for the smartly dressed and kind elderly woman she unwittingly gets herself embroiled in a dark 'friendship'.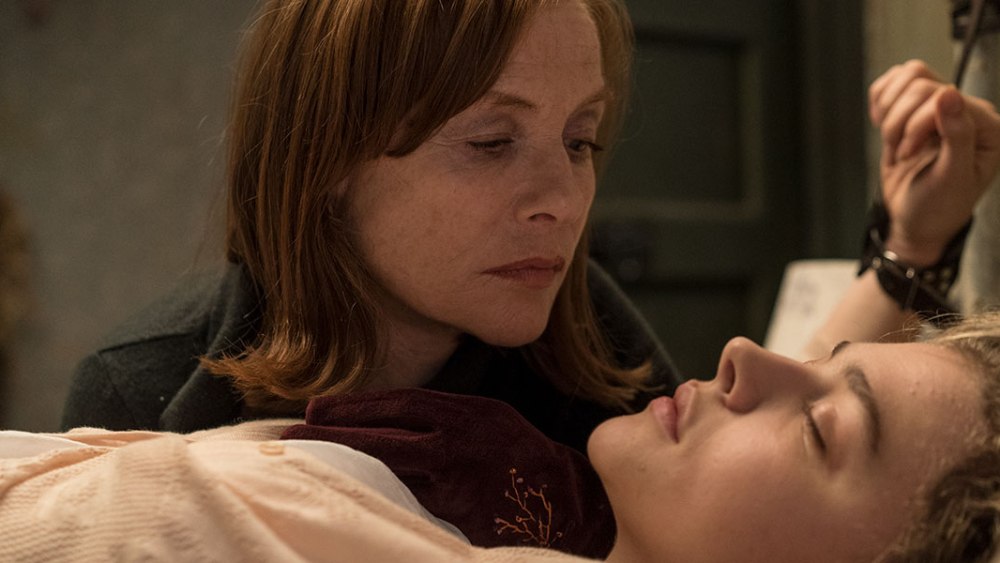 Greta talks of her family, all now moved on. A daughter in Paris, a husband who had passed away. Claiming to be from France, Frances who has just lost her mother, takes Greta under her wing and begins spending time with her to keep her company.
Greta is not what she seems to be.
The aptly named film, Greta is a thriller that takes the viewers through a twisted mind of an obsessive stalker. A dark film with many cringing moments, Greta goes to show that random acts of kindness do not always pay off the way we would expect.
A fantastic film with a moderately slow but engrossing pace which is in the same vein of Stephen King's Misery (film adaption 1990).
Fully recommend to all that love a good thriller, or horror fans (even though I would not class Greta as a horror film).
Greta (Focus Features) Review
Film Details
Year: 2019
Rating: M15+ Running Time: 98 MIN
Genre: Thriller
Director: Neil Jordan
Starring: Isabelle Huppert, Chloë Grace Moretz, Maika Monroe, Colm Feore, Stephen Rea
Production Studio: Sidney Kimmel Entertainment, Showbox Starlight Culture Entertainment, Screen Ireland, Laurence Bender Productions, Metropolitan Films, Little Wave Productions
Distributor: Focus Features / 20th Century Fox
The following two tabs change content below.

First playing Pacman and Astro Wars Shane then moved to Nintendo's Game & Watches and the mighty SEGA Master System II. He has owned every major gaming console in the past 30 years of gaming and been in the Video Gaming industry for over a decade. He is also a diehard fan of all things horror and any Jim Carey movie aswell as anything gadgety and with blinky lights. He tries to convince others that he has Super Powers. He doesn't.