If you were a kid of the nineties (or kid at heart) you couldn't escape the literary craze that was the Goosebumps books from R.L. Stine.
Published by Scholastic they were a craze that swept up into a TV series (that was actually pretty good).
Giving the franchise a resurrection was the Goosebumps movie from 2015 in which we saw the ever versatile actor Jack Black take on the persona of the author himself, R.L. Stine.
In time for Halloween 2018 comes Goosebumps 2: Haunted Halloween from Sony Pictures.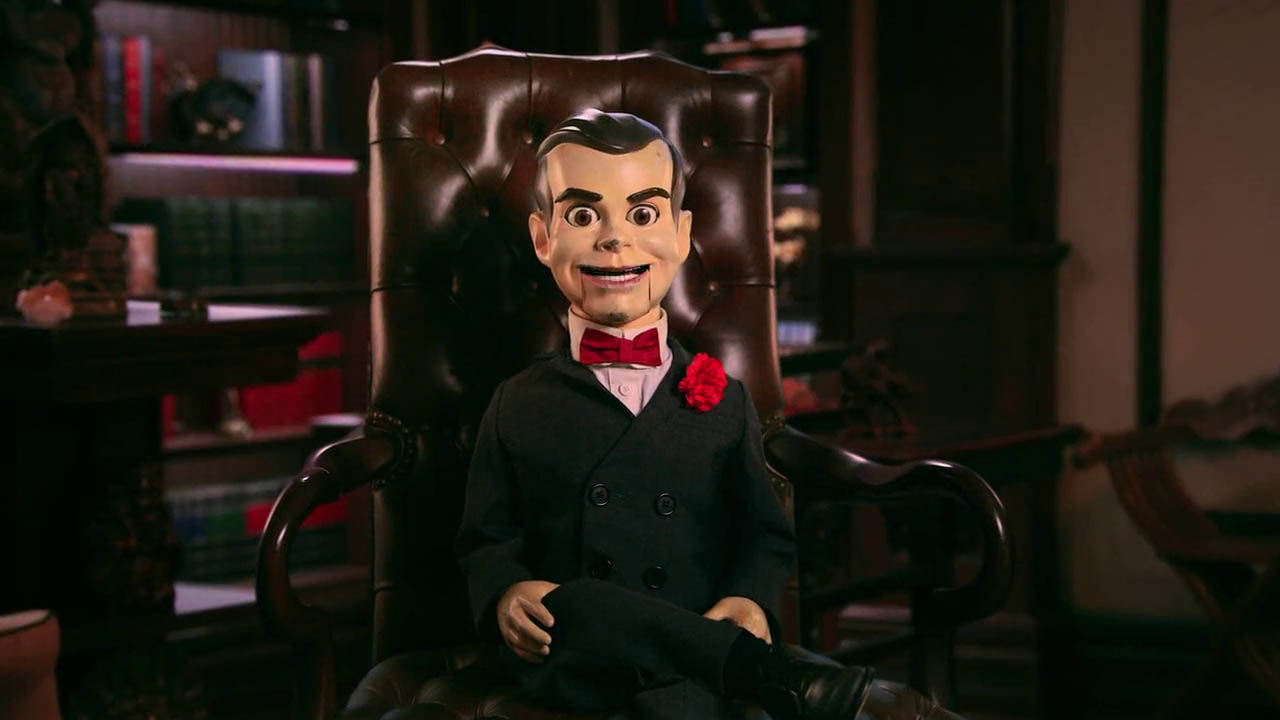 Set in small town Wardenclyffe, New York, where Nikolai Tesla once conducted his electricity work and experiments for wireless energy back in the early 1900's is a small close-nit family dealing with usual life drama.
While the mum works too many shifts in a medical clinic and her daughter Sarah (Madison Iseman) battles with relationships and college acceptance exams her son Sonny (Jeremy Ray Taylor) and his friend Sam (Caleel Harris) crunch for science class and try to make a few dollars by collecting other peoples junk.
While avoiding the town bully, as best as they can, the duo set about placing up flyers for their entrepreneurial endeavour. One call eventually comes in, the one call that is about to change everything.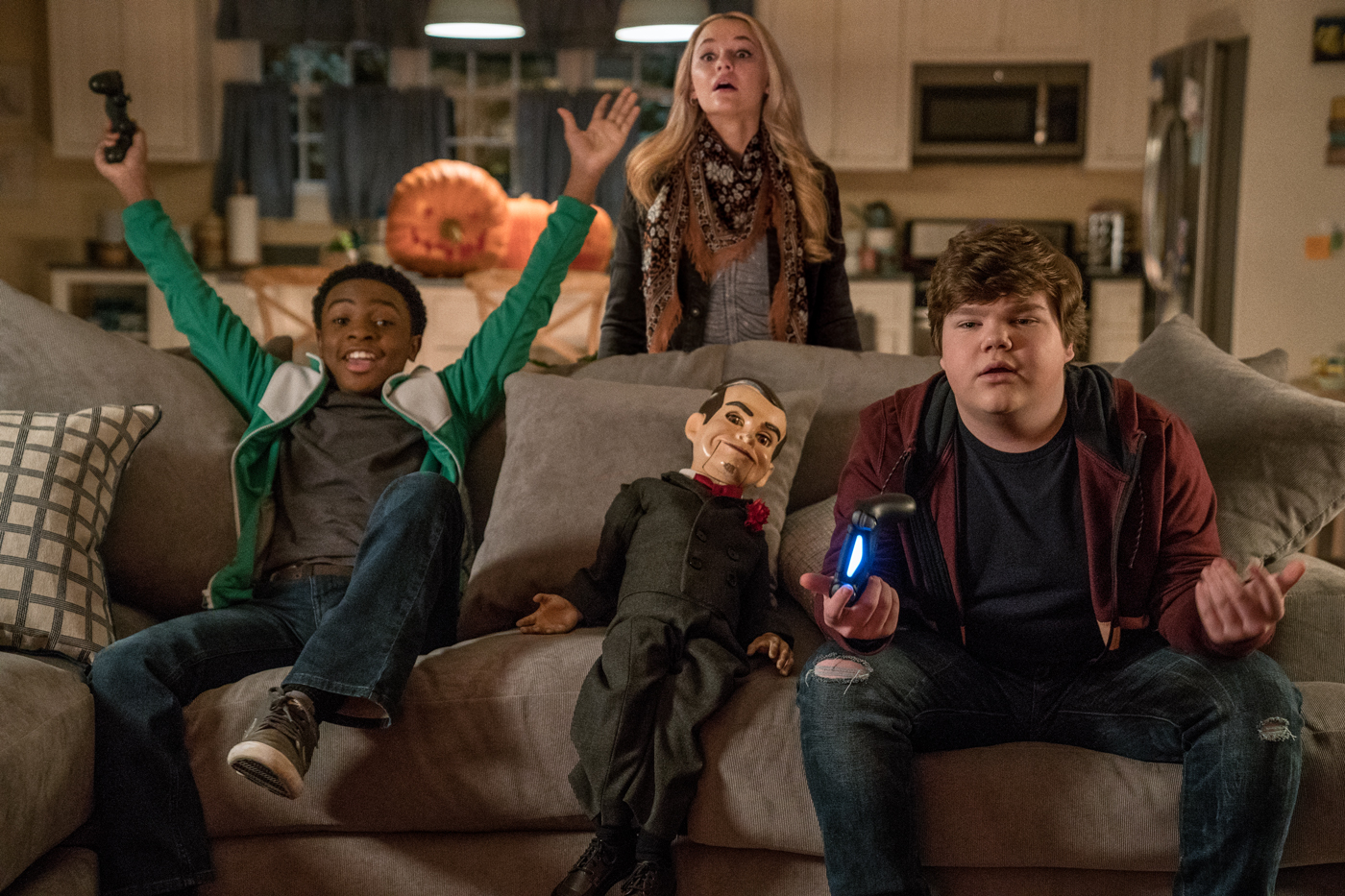 The lady on the other end of the phone requests that they go to an address and collect up everything from which they can keep anything valuable.
The two cycle to the house, which turns out to be the long abandoned and neglected home of R.L. Stine.
Unabated by the presence of the hulking house, Sonny and Sam set to work. But the house has secrets…
When Sonny discovers a hidden room, where a locked suitcase is kept their immediate futures and hopes for the upcoming Halloween holiday are in for a horrifying change.
The book is unfinished story, penned by R.L. Stine. After finding this book a ventriloquist doll appears amongst the junk in the house.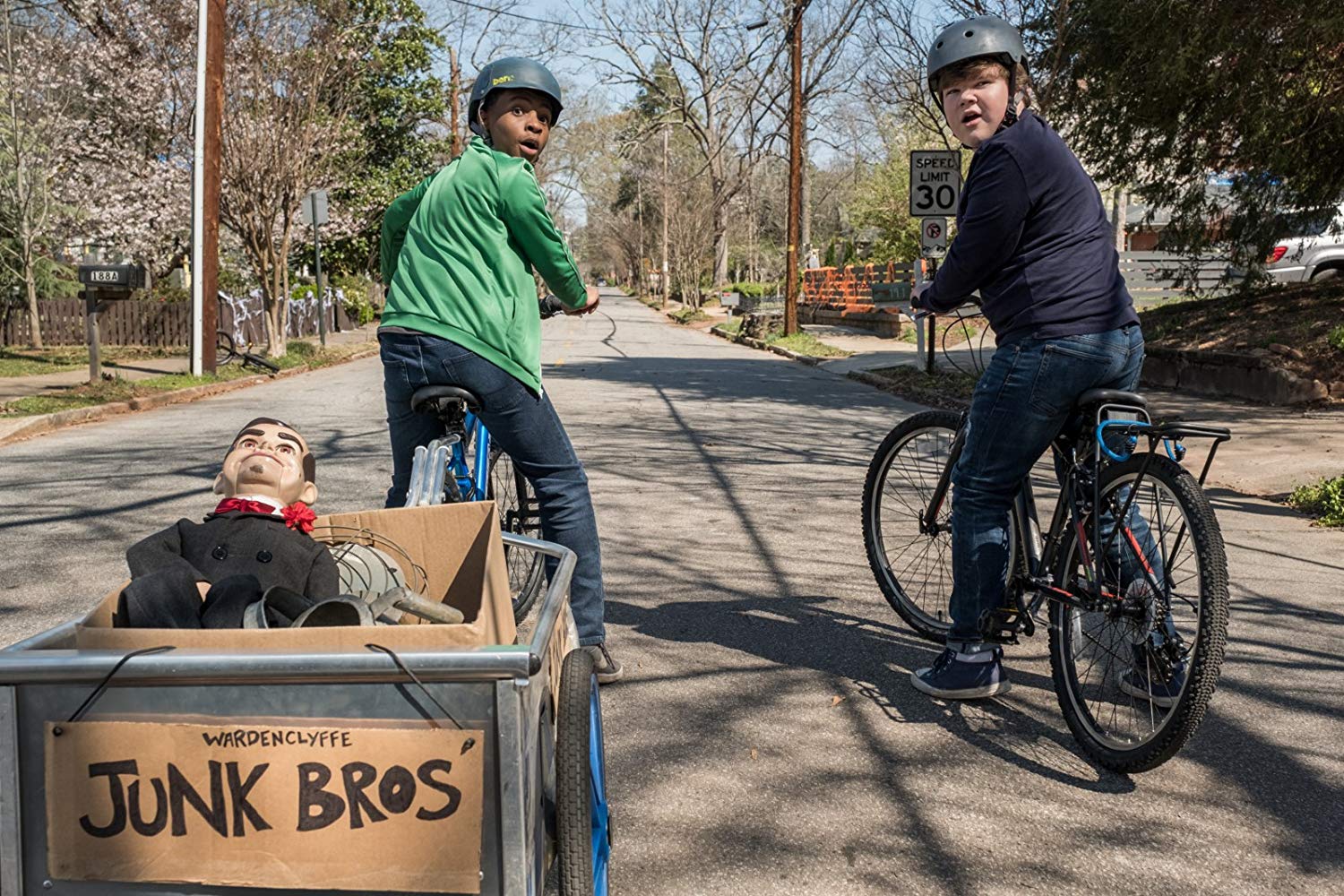 Inside the pocket of the doll is the dolls name and some words in a different language. Reading the words aloud awakens the doll – and it is here we are introduced to Slappy (voiced by Jack Black).
Here Slappy sets about to claim Sonny's family as his own. And when that doesn't quite go to plan, Slappy then, very amusingly, creates a 'family' of his own.
Goosebumps 2: Haunted Halloween sees the return of Jack Black as the elusive author R. L. Stine and there's many a horror reference that adults who see the film will instantly recognise.
The actual R.L. Stine also makes a cameo.
With Goosebumps 2: Haunted Halloween you need to give the film around half an hour to settle in to the story as we are introduced the characters and their lives. I was wondering what we were in for in the first few minutes of the film as it slowed it's pace and remembering how good the first Goosebumps film was.
I admit, I thought it was going to be a case of yet another sequel not being as good as the first. I was so wrong and just needed to be patient.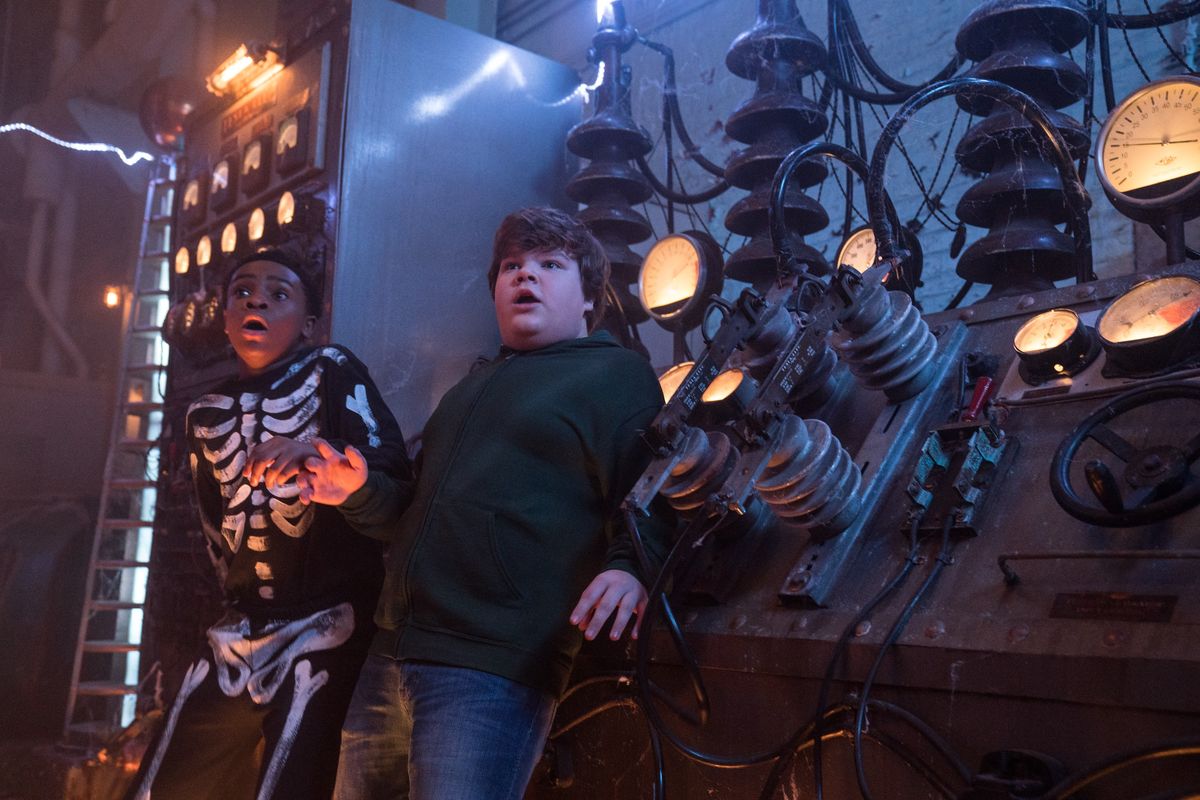 Goosebumps 2: Haunted Halloween is a ride. A thrill ride and while might be a bit dark and scary for the more younger viewers, it is a horror themed comedy family feature that is on par with the first Goosebumps movie.
I also loved how the film was written and the less explored (in any film) Nikolai Tesla's free energy was folded in to the story.
Goosebumps 2: Haunted Halloween is THE film to get you in the mood this Halloween season!
Goosebumps 2: Haunted Halloween (Sony Pictures – 2018) Review
Film Details
Year: 2018
Rating: PG
Running Time: 90 MIN
Genre: Family
Director: Ari Sandel
Starring: Wendi McLendon-Covey, Madison Iseman, Jeremy Ray Taylor, Caleel Harris, Chris Parnell, Ken Jeong, Jack Black
Production Studio: Scholastic Entertainment, Columbia Pictures
Distributor: Sony Pictures
The following two tabs change content below.

First playing Pacman and Astro Wars Shane then moved to Nintendo's Game & Watches and the mighty SEGA Master System II. He has owned every major gaming console in the past 30 years of gaming and been in the Video Gaming industry for over a decade. He is also a diehard fan of all things horror and any Jim Carey movie aswell as anything gadgety and with blinky lights. He tries to convince others that he has Super Powers. He doesn't.