Epic Games and Microsoft have just released a new Trailer showcasing the Guts of the upcoming Gears of War: Judgement, due for release March 19th 2013.
They also informed us that included with Gears of War: Judgement will be original "Gears of War" Games on Demand tokens (downloadable from Xbox LIVE) in early copies of the game, offering gamers, new or seasoned to the franchise a fantastic way to experience the iconic game that started it all
The video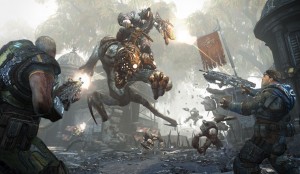 gives us an in-depth preview of the most intense and action-packed Gears campaign yet in the highly anticipated blockbuster.
Narrated by the game's hero and fan-favourite character Lt. Baird, the video offers a sneak peek at the wealth of exciting new campaign features, including the dynamic Smart Spawn System, new weapons, dynamic defence scenarios, Declassified Missions, new player rewards, and more.
[jwplayer config="STG Player" mediaid="2652″]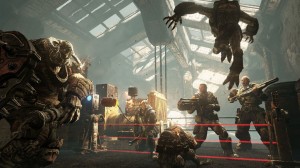 Developed exclusively for Xbox 360 by Epic Games and People Can Fly, "Gears of War: Judgment" promises to deliver a riveting campaign featuring new characters, weapons and enemies, and new multiplayer experiences.
The "Gears of War" series is one of the most popular franchises in Xbox history, having sold more than 19 million games worldwide, and spawning New York Times-bestselling novels, toys, collectibles, graphic novels, and more.
The following two tabs change content below.

First playing Pacman and Astro Wars Shane then moved to Nintendo's Game & Watches and the mighty SEGA Master System II. He has owned every major gaming console in the past 30 years of gaming and been in the Video Gaming industry for over a decade. He is also a diehard fan of all things horror and any Jim Carey movie aswell as anything gadgety and with blinky lights. He tries to convince others that he has Super Powers. He doesn't.