TV and singing personality Megan Alatini was sitting down with her family around the dinner table one evening when the subject turned to Alatini's work as a passionate ambassador for the Child Cancer Foundation.
Her youngest children Tiara (11) and Trey (9) have met several children with cancer through Megan's support of the Child Cancer Foundation and wanted to know what they could do to help.
Megan approached the Foundation and the perfect solution was found. Megan and her children are now family ambassadors for the "Adventures of Ai" World Charity Cup Competition. The Child Cancer Foundation is the chosen New Zealand charity to challenge for the Cup, and the Foundation needs New Zealand children to lead the way.
When children play Ai's Adventure, their scores are recorded on the Adventures of Ai website for the benefit of their country's total score. Ten percent of net revenues from the associated book and music earned in each country during the competition will be donated to the participating charities within that country. In addition, ten percent of the global revenue during the competition will be donated to the charities in the country that records the highest average player scores.
Each time a New Zealand child plays the game after registering; his or her points will be credited to the Child Cancer Foundation. Go HERE to download the game for free.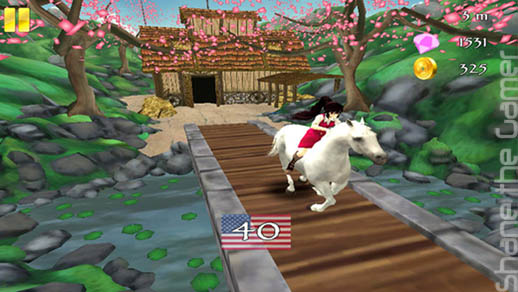 "It's a great way of encouraging kids to help others going through a very tough time," Megan says. Kids need to do nothing more than play a magical video game made by a ground-breaking US video creator, to help children with cancer. And the game is completely free to play."
The Alatini family have an additional connection with the game, which is set in Japan, as they have spent many years living in that country, while Dad Pita, a former All Black, was playing rugby there. Both Tiara and Trey speak Japanese and love the Ai story.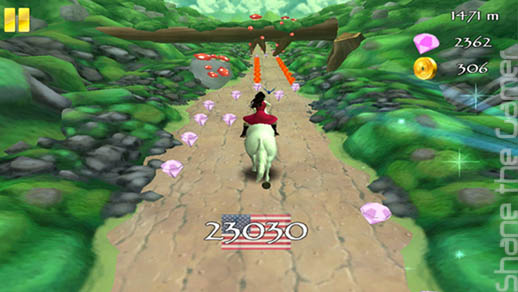 In Ai's Adventure, a stranger from America uncovers the fiercely protected secret of a centuries-old famous Japanese family: their ancestry is marked with extraordinary women who tame the wilds of the supernatural. Intrigued, he stumbles upon the bridge that connects past to present through the life of an unusual little girl that you will come to know as Ai. The Adventures of Ai is set in the early 16th century Japanese countryside. Intelligent and brave, Ai decides that one day she will "have an adventure" in a quest to reunite with her father, a protégé of the legendary Leonardo da Vinci.
Ai's Adventure was produced in partnership with Kalini Streicher, the creator of well-known games including Star Wars and the Empire Strikes Back, for Lucas Films. The game is based on the book The Adventures of Ai, written by another big-hitting name in the United States, New York Times bestselling author Craig Bouchard, and the soundtrack was produced by 15-time Grammy Award winner Humberto Gatica.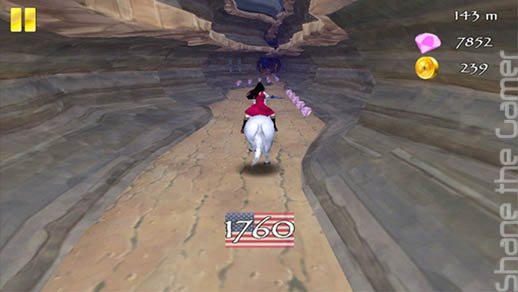 The project is the brainchild of Bouchard who has taken Ai world-wide with a World Charity Cup. His vision is that children throughout the world join together to not only play together, but support children in need through an online interactive experience available on iOS7, Android, Samsung and Kindle.
Child Cancer Foundation Chief Executive Robyn Kiddle is encouraging Kiwi kids to come together and play for children with cancer.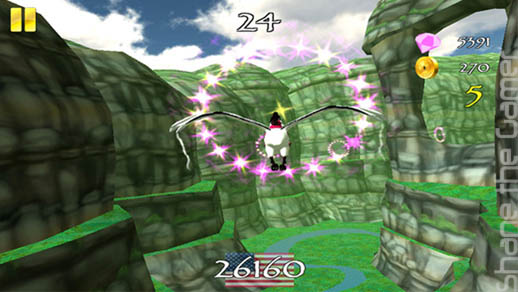 "It's easy to download and completely free, so go get started!" says Robyn.
"Kids all around the world are competing to support their favourite causes. Let's get behind our kids and show them you care – let's bring the Cup to New Zealand!"
Ai's Adventure is an addictive fast paced game to run, fly, duck and jump along with Ai through a cool maze of challenging obstacles found along her journey across an incredible 3D Japanese landscape. Ai will ride her stallion (who slides under obstacles even better than she does!), fly on her crane and run farther and faster than the monsters who chase her to collect points and coins on the way to her ultimate goal: the treasure chest her father has hidden for her.
Countries participating include Australia, China, India, Japan and the United States.
[jwplayer player="1″ mediaid="9382″]