Gamevice announced today that its low latency, direct connect controller is now compatible with Fortnite mobile – well timed with Fortnite's 60 frames per second update that recently launched for iOS and now some Android devices. Fortnite for mobile is the exact same gameplay as Fortnite for console, and even allows you to play with your friends on other game systems – but mobile players were limited to only using a touchscreen. Now Fortnite mobile players can even the playing field against console rivals using Gamevice, with the precision of a low latency controller coupled with butter smooth 60 FPS on iOS. It's the best way to compete against console counterparts.
Gamevice is the best Apple MFi partner with direct Lightning support, making it the most responsive controller on iOS devices.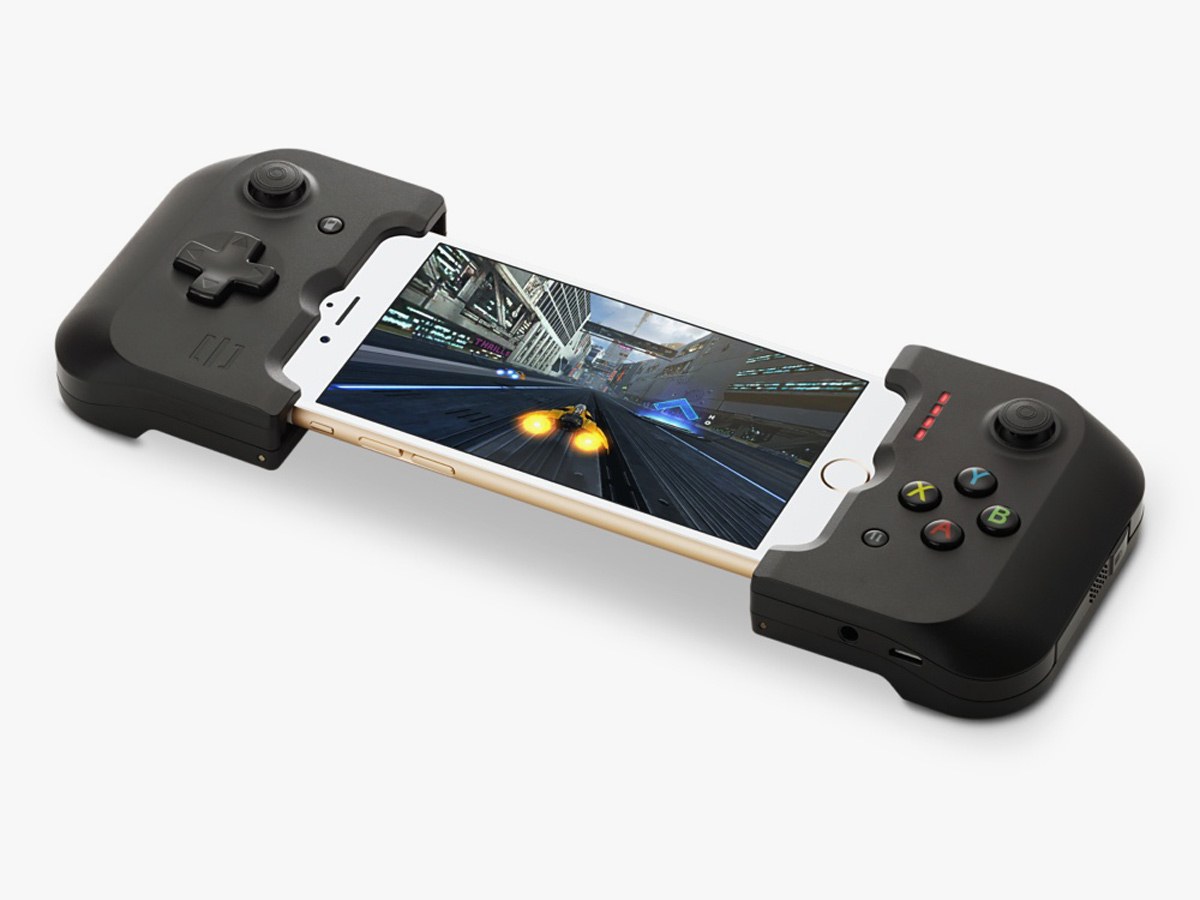 Fortnite's recent 7.3 update added full controller support for iOS and Android devices making Gamevice the key to getting the exact same experience as Fortnite for console. Now, mobile players don't have to obscure their view by putting their greasy thumbs on the screen, they can simply snap on their Gamevice to experience unabated visuals and play at home or on the go.
The preferred controller of gamers everywhere, Gamevice creates a console experience on mobile devices to more than 1,000 video games including Street Fighter IV, Minecraft, NBA 2K19 and now Fortnite! The controller has extended its critically-acclaimed functionality to users of smartphone-controlled devices including robots and drones like DJI's Spark and Sphero's SPRK+ robot. By providing precision control and an ergonomic design, Gamevice allows users to achieve a new level of usability and comfort over a mobile device's touchpad interface, and offers the lowest latency of any mobile controller available.
With prices starting at $59.95 (USD), Gamevice provides lightning-fast control to video games and mobile controlled gadgets for popular iOS and Android smartphones or tablets on the market.
The following two tabs change content below.

First playing Pacman and Astro Wars Shane then moved to Nintendo's Game & Watches and the mighty SEGA Master System II. He has owned every major gaming console in the past 30 years of gaming and been in the Video Gaming industry for over a decade. He is also a diehard fan of all things horror and any Jim Carey movie aswell as anything gadgety and with blinky lights. He tries to convince others that he has Super Powers. He doesn't.