Gamevice, the makers of the current industry-leading mobile controller, announced to us at STG today that its GV 157 model is fully compatible with iPhone X and iPhone 8/8+.
In addition, Gamevice has revealed full support for Sphero's app-enabled droids, well-timed for the launch of Star Wars: The Last Jedi. To accommodate Gamevice's expanded functionality with partners which now include drones, droids and robots, they have lowered the price of the GV 157 to $79.95, a 20% savings just in time for the holidays.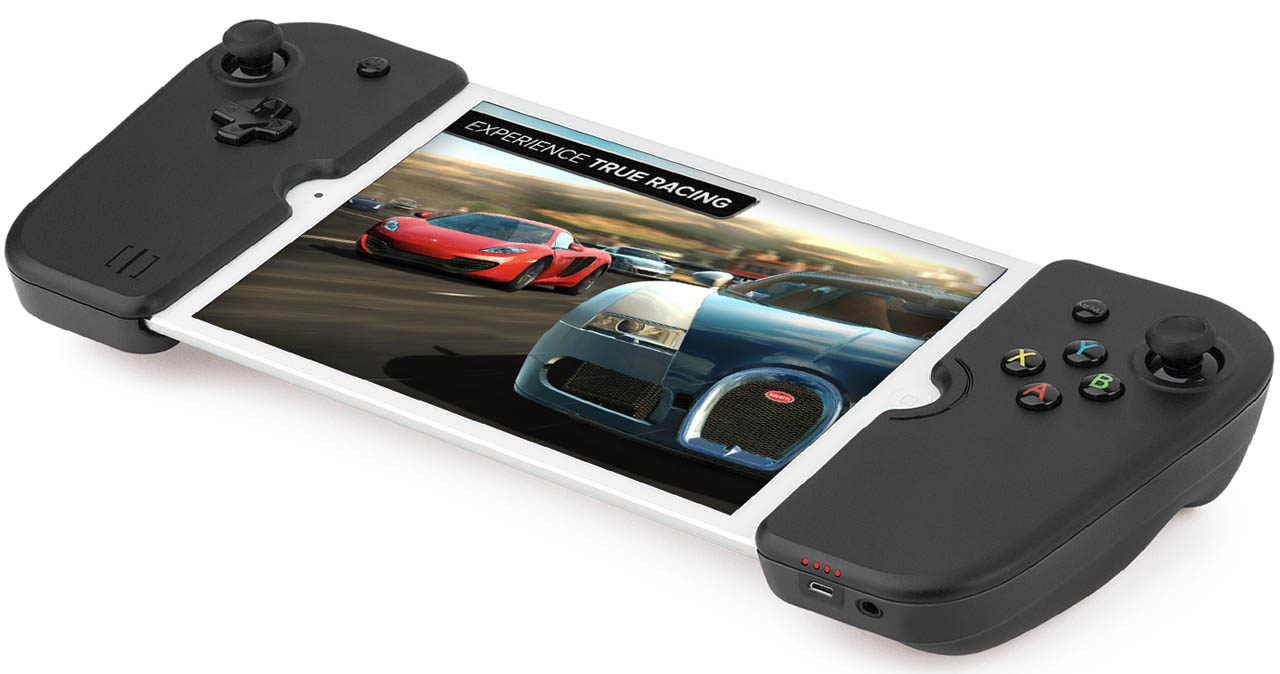 "We chose to lower the price to $79.95 (USD) as demand for Gamevice has increased due to the fact that it can now be used for more than just gaming," said Phillip Hyun, CEO, Gamevice. "Gamevice not only makes gaming on smartphones better, but it adds precision control to app controlled gadgets such as Sphero's app-enabled droids and DJI's Spark Drone, with more on the way."
Sphero's App-enabled droids and Gamevice make the perfect gift to put under the tree this holiday season. Kids of all ages can control Sphero's R2-D2, BB-8 or BB-9E, explore holographic simulations and starships from the Star Wars galaxy, watch the Star Wars films and more through the Star Wars Droids App by Sphero that now works with Gamevice.
With iPhone X offering Apple's best display yet, Gamevice gives users 100% of that screen by providing an unobstructed view, an essential element for full gaming immersion. iPhone X or iPhone 8/8+ and Gamevice make the perfect combination for gaming this season, providing console quality controls to some of the hottest holiday games, including: Lineage 2, NBA 2K18, The Talos Principle, Sky Gamblers and Modern Combat Versus.
Featuring more than 1,000 games, including those optimized for the iPhone X like Lineage 2, The Talos Principle, and Grid Autosport, Gamevice gives players latency-free control over their mobile experience, along with a comfortable, ergonomic design and console-quality buttons and joysticks for all of the latest iPhones starting with the iPhone 6 / 6 Plus.
More info on Gamevice controllers for Android and iPhone can be found at their Official Website Here.
The following two tabs change content below.

First playing Pacman and Astro Wars Shane then moved to Nintendo's Game & Watches and the mighty SEGA Master System II. He has owned every major gaming console in the past 30 years of gaming and been in the Video Gaming industry for over a decade. He is also a diehard fan of all things horror and any Jim Carey movie aswell as anything gadgety and with blinky lights. He tries to convince others that he has Super Powers. He doesn't.