Digital Nationz (DNZ), New Zealand's only dedicated technology show is returning in a few short weeks on the last weekend of September, 2014 with a stellar line up of cutting edge technology.
Unreleased games such as Halo: Master Chief Collection and Far Cry 4 and top tech speakers such as Peter Beck from Rocket Lab the New Zealand based rocket research and development company.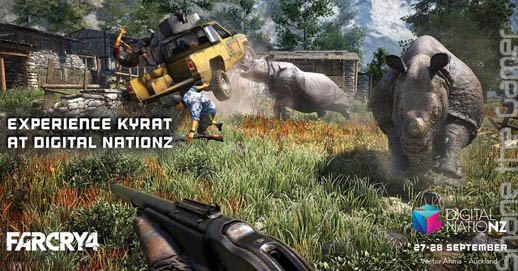 Adding to an already impressive line-up of game titles, DNZ features some of the most anticipated games of the year, all playable at this year's show. These include Xbox One's mega titles Halo: The Master Chief Collection, Sunset Overdrive and Forza Horizon 2 and a range of indie titles, in addition to crowd favourites LEGO Batman 3 and Dying Light which wowed audiences when showed at major international shows such as E3 and Gamescon.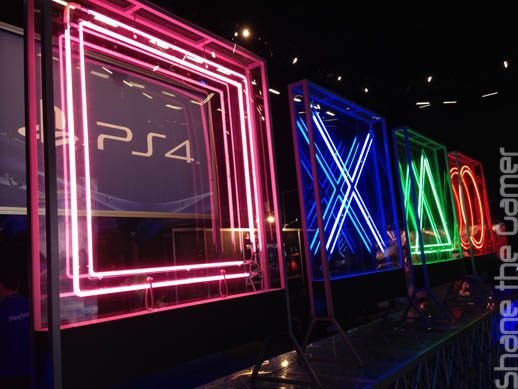 These additional titles complement the already impressive line-up of playable games and live demos for Assassin's Creed Unity, Far Cry 4, Alien Isolation, Assassins Creed Rogue, Disney Infinity, Fifa 15 and The Crew. The DNZ team still has a few surprise game titles to be announced before the show.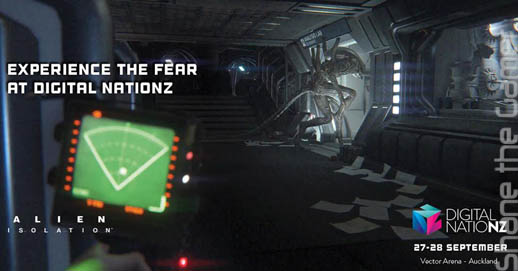 DNZ event manager Peter Hall says: "It is absolutely massive to have Halo: The Master Chief Collection here in New Zealand for the first time among the other impressive titles we've managed to secure this year. These titles help ensure DNZ is a must-go event for all gaming and technology fans."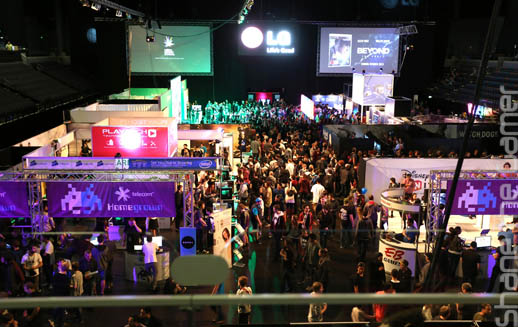 LG, who joined DNZ this year as a presenting rights' partner, will be releasing an impressive line-up of new technology, all new to the market including New Zealand's largest 4K TV at 98 inches. Also being unveiled for the first time at DNZ will be the first curved 65 inch LG 4K OLED TV and third generation 55 inch LG curved OLED TV. LG has pioneered the new OLED screen technology, and is currently the only company mass-producing OLED products. LG will also be unveiling the ultimate in gaming monitors especially for the gaming community with their range of ultrawide monitors, which come in two sizes: 29" and 34" 21:9.
The LG DIGITALKZ speakers' schedule is now available on the Digital NatioNZ website with two more speakers joining the already impressive speaker line-up. New speakers include Evolution Studios Design Director, Simon Barlo and Peter Beck from New Zealand's very own Rocket Lab.
Exciting changes to the Logitech G and Bigpipe LAN brings great news for gamers as Playtech join Red Bull as a partner for the event.
There will be more emphasis on the competitive elements of gaming throughout the LAN with the Bigpipe Bootcamp (formerly known as the Bigpipe LAN Party) letting you hone your skills before your championships matches or take part in the unofficial tournaments for popular games such at FIFA 14 or CS:GO. The Bootcamp will also be a great opportunity to enjoy downtime with your mates, swapping files and epic game play moments long into the night.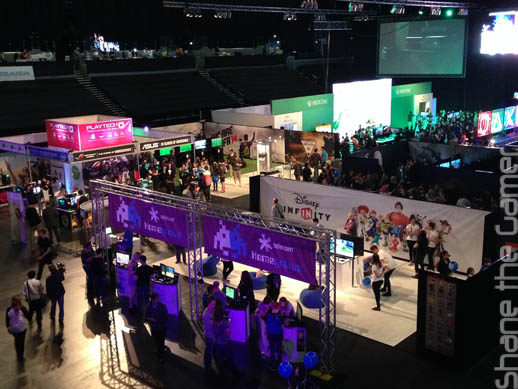 Competitors in the Logitech G Championship, set in the main bowl, will battle for some great prizes from the $30,000 is the total prize pool. A $1500 cash prize is on offer for the winners of the top two Championship games, DOTA2 and League of Legends, as well as professional gaming equipment from Logitech and six months' free broadband from Bigpipe. This the limited entry tournament is one that keen gamers will not want to miss out on!
"2014 is going to be a huge year for us, we have even more content, exhibitors and workshops than last year, the show is going to be packed with plenty to see and do, including a good amount of unreleased content to experience, VIP tickets are selling out fast so get in quick!" says Hall.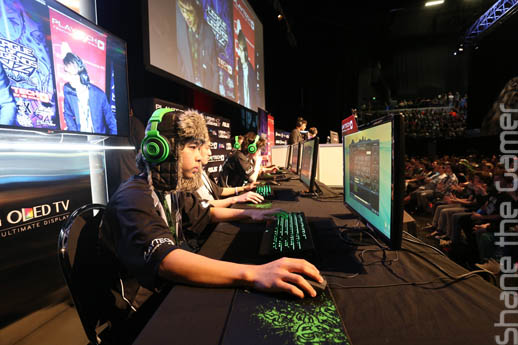 DNZ is being held on 27th and 28th, 2014 September at Auckland's Vector Arena with the show open from 10am to 6pm Saturday and 10am to 5pm Sunday, while VIP ticket holders gain access at 9am on both days plus enjoy a panel session with the guest speakers specifically for them.
Tickets are now on sale with prices starting from $19 for an adult general admission one day pass and $14 for a concession pass for under 15 year olds, students and over 65 year olds. A booking fee applies and pre-event tickets are available online HERE, or at the door during the event weekend.
[jwplayer player="1″ mediaid="8789″]