Microsoft and Turn 10 Studios today announced the upcoming release of the February Jalopnik Car Pack for "Forza Horizon"1. Available for download on Tuesday, Feb. 5, 2013 on Xbox LIVE for 400 Microsoft Points, the February Jalopnik Car Pack will deliver six amazing cars to "Forza Horizon" fans.
From a pair of Japanese classics from the mid-1970s to one of the most acclaimed sports cars of the decade, the February Jalopnik Car Pack for "Forza Horizon" features an eclectic and refreshing automotive roster for every "Forza Horizon" fan's garage.
Players who own the "Forza Horizon" Season Pass will be able to download the February Jalopnik Car Pack for no additional cost. In addition, Season Pass owners will also receive the February Season Pass Bonus Car, the 2010 Devon GTX, for free.
The February Jalopnik Car Pack includes:
·         1970 Nissan Datsun 510 – Practicality and appeal have rarely met more successfully than in the Datsun 510 series. The car proved its race chops with off-road and on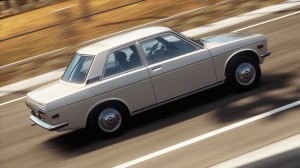 -track wins in the early 1970s, inspiring owners to build up their 510s in the image of the race-winning cars they loved. The 510's influence is still felt more than 40 years after its release and, due to its popularity and easy upgradeability, it is rare to find a stock model these days.
·         2012 Toyota FJ Cruiser – Cast in the mold of its ancestor – the legendary FJ40 Land Cruiser – the FJ Cruiser pushes off-road action to the forefront of its capabilities. The FJ will take drivers to places few other SUVs would dare to tread and it does so in style and comfort.
·         2013 Subaru BRZ – As the phenomenally successful collaboration between Subaru and Toyota, the BRZ has been met with widespread critical acclaim and manic consumer demand. Powered by the Subaru-designed naturally aspirated flat four, the BRZ makes 200 horsepower and screams right up to its 7,400 rpm redline. But it's in the turns where the BRZ truly shines, with a low slung, well-balanced form designed for chewing up corners and begging for more.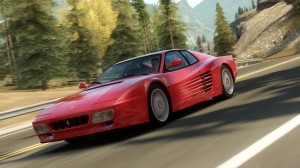 ·         1991 Ferrari 512 TR — Whether as a replacement for the Testarossa or simply the next evolution, the 512 TR iterated on one of the Prancing Pony's most celebrated models. With a lowered engine and transmission and some sculpted enhancements over its predecessors, the 512 TR proves worthy of the Ferrari branding in both form and in function.
·         1973 Mazda RX-3 – With its legendary Wankel rotary motor, the Mazda RX-3 already sounds like nothing else on the road. With timeless lines and race-winning performance, it's little wonder the RX-3 has stood in high regard among JDM fans for decades.
·         1966 Ford Country Squire – The rear-facing third seat. The faux wood panelling. For many in the mid-1960s, the Country Squire helped defined middle America family life, with its roomy interior and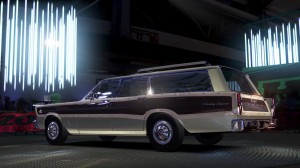 unforgettable looks. Nostalgia might play into its appeal today but don't forget that engine, capable of 315 horsepower. That's a lot of giddy-up for a family hauler.
·         2010 Devon GTX – Season Pass Bonus Car – "Unique" and "exclusive" are just two apt adjectives for this boutique exotic whose price tag lands north of a half million dollars. Using a tweaked 8.4 liter V10 straight out a Dodge Viper, as well as finely tuned suspension and braking, the Devon GTX has turned in impressive testing numbers at tracks throughout the world.
[jwplayer config="STG Player" mediaid="2747″]
The following two tabs change content below.

First playing Pacman and Astro Wars Shane then moved to Nintendo's Game & Watches and the mighty SEGA Master System II. He has owned every major gaming console in the past 30 years of gaming and been in the Video Gaming industry for over a decade. He is also a diehard fan of all things horror and any Jim Carey movie aswell as anything gadgety and with blinky lights. He tries to convince others that he has Super Powers. He doesn't.