Alpinestars is bringing its signature flair to Forza Motorsport 5 in the newest car pack for the game, providing inspiration for an all-new collection of cars for the game, each of which has been built from the ground up for the new generation.

The Alpinestars Car Pack includes ten amazing vehicles for Forza 5 players to collect, race, and customise.
Fans of vintage American muscle can power their way past in the competition in the 1965 Ford Mustang GT Coupe while speed demons can chase new lap records in the 2011 Radical SR8 RX or the 2012 Ultimate GTR720. Featuring track-bred racers, luxury sedans, classic cruisers, and more, the Alpinestars Car Pack's well-rounded selection has something to please car fans of every stripe.
Founded in 1963, Alpinestars began manufacturing hiking and ski boots but quickly found a niche in developing high performance protective gear for automotive and motorcycle racing. Over the years, Alpinestars has become a trusted brand in action sport clothing for MotoGP, Motocross, Formula One and NASCAR. The brand's Nomex suits protect from flames and high heat and have been used by champions such as Fernando Alonso and Jimmie Johnson. Even Top Gear's notable Stig wears branded Alpinestars racing gear from head-to-toe.
Here's what you get in the Alpinestars Car Pack:
1999 Toyota #3 Toyota Motorsports GT-ONE TS020
In an era where GT racers were loosely based on production models and loopholes allowed for even further optimizations, the #3 GT-One represents the most success Toyota achieved building cars to race at Le Mans until its more recent return to building prototypes.
The #3 was a lone survivor of three cars that competed in 1999 and, after nearly gaining the lead at the 24 Hours of LeMans, it suffered a puncture during the final hour of the race and settled for second. Built by Toyota Team Europe and Dallara, the GT-ONE is nothing close to a production car. It is comprised of carbon fibre and a twin-turbo 3.6 litre V8.
Even the mandatory suitcase space rule was exploited by Toyota—TTE convinced the FIA that the gas tank when empty met the requirement. Performance was incredible matching similar cars of the era such as the Mercedes-Benz CLK GTR and Porsche 911 GT1. In a low-downforce configuration, this landrocket can reach speeds upwards of 230mph.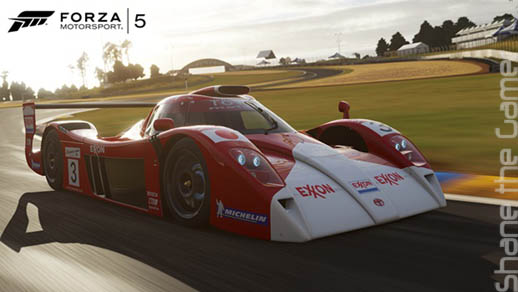 2013 Mercedes-Benz E63 AMG
Rarely will you find supercar performance in a luxury sedan.
However, the E63 AMG from the three-pointed-star marque is an exception. Sub-three-and-a-half-second 0-60 times, more than 200 mile per hour top speeds, and all around cornering stickiness put the E63 AMG in an elite group of cars with this many doors and these kinds of performance numbers. The 4Matic all-wheel-drive certainly makes a huge difference in how tractable this car is, with all four wheels distributing incredible torque. This allows the E63's massive 577 horsepower to be put to the tarmac at any time without having to fight the wheel spin battle. This kind of power and handling is more than at home on the track so it follows that 2013 also marked the entry of Mercedes in Australia's V8 Supercar series, further proof of the E63 AMG's supercar blood.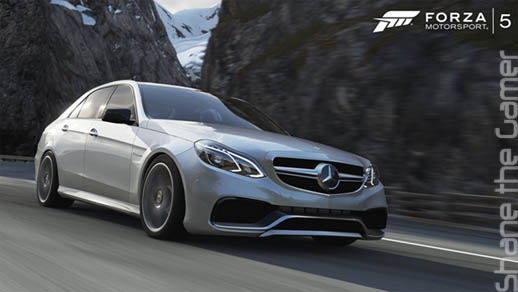 2011 Radical SR8 RX
There are two things that make the Radical SR8 RX different from an F3 Race car. It has two seats and is street legal.
Other than that, this car is a pure, track-destroying masterpiece with enough FIA compliance to ensure you can race it for years to come. Its top speed of 178mph is reached extremely fast and the car sticks to corners like glue. Braking is equally impressive and without fade and, because this car is intended to be raced, it is fully adjustable from its pedal position to the damping rate. The Radical SR8 once held the fastest lap for a production car at the longest and most challenging race course, the Nürburgring. If that doesn't impress you, take it for a spin and prepare to sing its praises.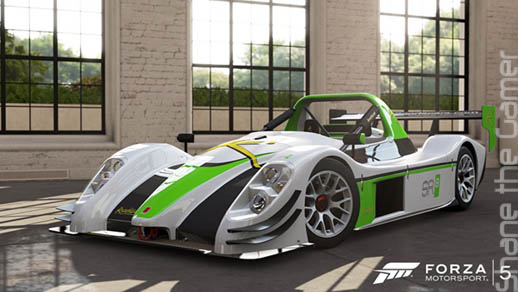 1969 Ferrari Dino 246 GT
The Ferrari Dino 246 GT is rightly famous as the Ferrari that wasn't sold as a Ferrari (it was badged a "Dino," a brand for sub-V12 cars), and for being named after Enzo Ferrari's son Alfredo "Dino" Ferrari, who passed away from muscular dystrophy at the age of 24.
Without any of that background, however, the Dino could easily stand alone. The 246 GT's immediate predecessor, the 206, was conservative-minded Ferrari's first mid-engine road car and the beginning of a trend that even the reluctant Enzo couldn't stifle—particularly with styling partner Pininfarina pushing him in that direction (Pininfarina also penned the Dino's graceful lines).
It was also the first Ferrari to use less than 12 cylinders.
In the 246 GT's case, it's a sweet-sounding V6 that was Dino's legacy—before Dino passed away, he worked with famed engineer Vittorio Jano on the advanced engine that would ultimately be produced in various forms for almost 40 years. Because the 246 GT was significantly smaller and lighter than other Ferrari models, the 2.4-liter motor's 195 horsepower makes the baby Ferrari fairly quick. However, a straight line isn't the best way to experience the 246 GT, because it truly excels is in spirited driving where the mid-engine placement can show off its superior handling characteristics. It won't take long to understand why Enzo changed his mind about the 246 GT's layout, and even named it after his beloved son.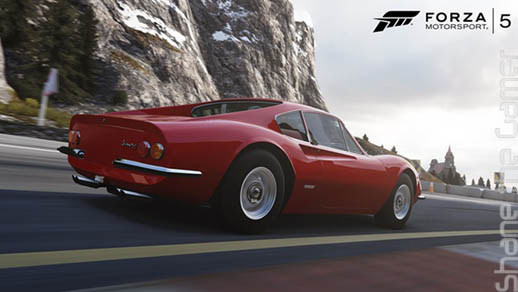 1965 Ford Mustang GT Coupe
The Mustang wasn't necessarily destined for greatness.
The very similar Plymouth Barracuda, based on a low-end car just like the Mustang (the Plymouth Valiant and the Ford Falcon, respectively) failed to light a fire under car buyers.On the other hand, within the first year-and-a-half, Ford sold nearly 700,000 Mustangs—an industry record that still stands. What made it so popular?
There was the excellent styling, successfully bringing pseudo-European proportions and handsome details together in a small car while preserving its "American-ness." The name was also spot-on, appealing to buyers by suggesting the independence and freedom of the open road. And finally, there was the drivetrain, utilizing Ford's excellent thin-wall V8 "Windsor" family of engines. When equipped with a 271 horsepower K-Code "Hi-Po" 289, the Mustang is a great performer and the perfect basis for a fast street or race car. Ultimately, whether you appreciate the performance dynasty the Mustang founded, or simply how fun it is to drive, it's undeniable that the Mustang is an outsized success.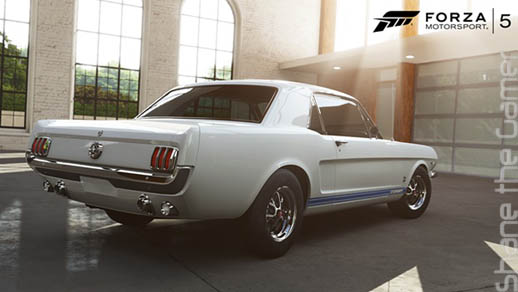 1985 Mazda RX-7 GSL-SE
There are so many reasons to appreciate the Mazda RX-7; if not for its performance-per-dollar value, then for its innovative design.The Wankel-powered RX-7 is the only vehicle to utilize the awesome, unlimited revability of the rotary engine.
The '85 GSL-SE introduced the 13B engine, the largest, most powerful RX-7 rotary motors to be developed at the time. The car also received bigger brakes and stiffer springs and shocks. Since the motor was situated behind the front axle it was referred to as front-mid engine. The result was a perfect 50/50 weight distribution. Altogether, the car weighed barely 2,500 pounds and, with its live-axle rear end, turned a .77 on the skid pad. Combined, these factors produce a formidable sports car. They are a rip to drive and one of the most affordable sports cars around. Tune one up in Forza and watch it blow away more powerful cars.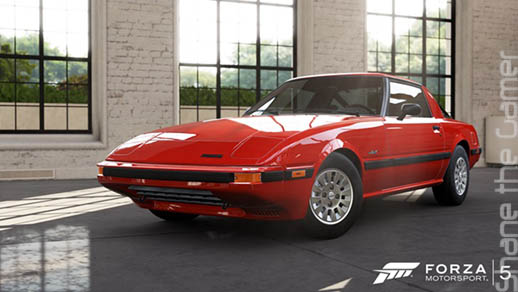 2012 Ultima GTR720
Ultima has completely reinvented the notion of a kit car. No longer is a kit a flashy body slapped onto an old VW chassis.
What Ultima has created is a truly world-class supercar that has reset acceleration and deceleration records and taken top honours for the fastest lap time set by a road–worthy production car on the Top Gear circuit (a full four seconds faster than the Koenigsegg's CCX). Yeah, and you build it yourself. The GTR720's 720 horsepower are mated to a total chassis weight of less than 2,200 pounds. That power-to-weight ratio will rocket you to sixty in less than three seconds and is into the 9's on the quarter mile. At a glance, the GTR may seem a bit simplistic, but the performance and design will take you where others cars only aspire.
The Ultima GTR is that rarest of automotive beasts: a street-legal ultimate track day car that comes in at a fraction of the cost of an equivalent supercar.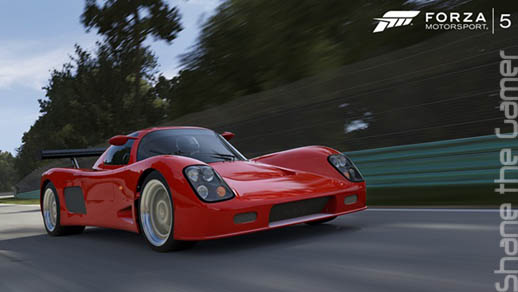 1997 Mitsubishi GTO
During the development of the GTO in the late 1980s, Japan (and the rest of the world) was in the midst of a Ferrari frenzy, with values of all models skyrocketing.
It's perhaps no surprise then that, when Mitsubishi was looking for a name for their sporty HSX show car, they revived the name of an old Mitsubishi—the Gallant GTO—which itself was named after the famous Ferrari. The name worked great in Japan, where the local car culture didn't object to a Mitsubishi being named after a Ferrari, but elsewhere it was called the 3000GT (or in North America, also as the Dodge Stealth). Earlier cars were gizmo-laden, complex machines, but by 1997 many of the gimmicks were stripped from the vehicle and a purity of concept remained. Equipped with all-wheel drive and a 320 horsepower, twin-turbocharged V6, this is a fast, grippy coupe.
Although it's large and rather heavy, its performance is undeniable, and the shark-nosed look marks it as one of the most aggressive performance vehicles to come out of Japan.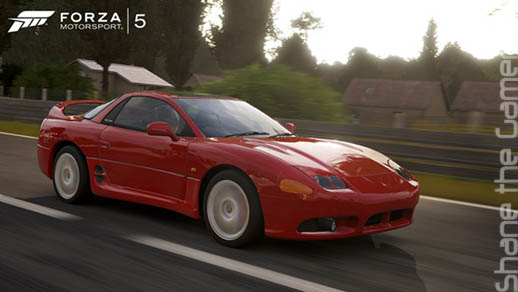 1986 Alfa Romeo Spider Quadrifoglio Verde
With classic sports car lines and a zippy 2.0L engine pushing out 115 horsepower, the 1986 Alfa Romeo Spider Quadrifoglio Verde is a treat for the eyes and a smooth ride in the driver's seat.
The '86 package featured new side skirts and mirrors, front and rear spoilers, and an optional removable hardtop. Quadrifoglio Verde translates literally to "Green Fourleaf Clover" and, while it's undetermined whether the car is lucky, there's little doubt that if you get a chance to drive one in real life, you're lucky indeed. Get a dose of good fortune with the Quadrifoglio Verde in Forza 5, a reasonably priced, great-looking ride that just begs for attention, whether you're behind the camera lens or behind the wheel.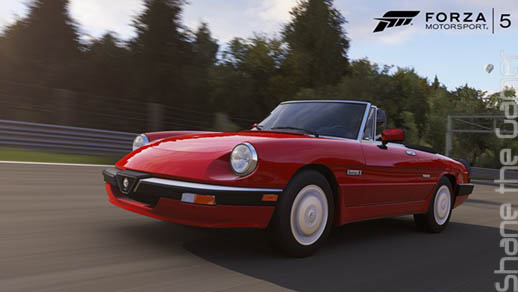 1981 Volkswagen Scirocco S
Like other Volkswagen models of its era—namely the Jetta—the Scirocco derives its name from the wind; in this case, the Mediterranean Sirocco wind, which originates in the Sahara and can reach hurricane speeds in southern Europe.
While the stock 1.7-liter 74-horsepower engine that powers the '81 Scirocco S might not register on the Beaufort scale (the car tops out at a modest 111 mph), the Scirocco S proved to be a worthy replacement for its sports coupe predecessor the Karmann Ghia. The distinctive red VW badge and belt-line moulding set the Scirocco S from its standard model counterpart, along with a five-speed transmission, a front spoiler, and light alloy wheels.
Visually and performance-wise, it's easy to see why VW customers at the time considered the Scirocco S a breath of fresh air.
The Alpinestars Car Pack (included as part of the Forza Motorsport 5 Car Pass) is now available for $14.95 NZD and includes all ten cars, with the 1999 Toyota #3 Toyota Motorsports GT-ONE TS020 immediately accessible in your garage.  Each car can also be individually purchased, a la carte, in the marketplace.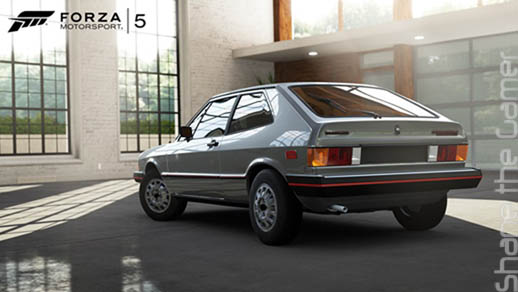 The following two tabs change content below.

First playing Pacman and Astro Wars Shane then moved to Nintendo's Game & Watches and the mighty SEGA Master System II. He has owned every major gaming console in the past 30 years of gaming and been in the Video Gaming industry for over a decade. He is also a diehard fan of all things horror and any Jim Carey movie aswell as anything gadgety and with blinky lights. He tries to convince others that he has Super Powers. He doesn't.