We are rather excited to hear that Mad Catz will be releasing another great piece of product supporting Xbox One  – The Force Feedback Racing Wheel close to the launch of the console.
The advanced racing wheel brings professional build quality and customization to the next generation of gaming. The Force Feedback Racing Wheel is a premium quality racing game controller for the Xbox One console.
Designed to offer a highly authentic gaming experience, the genuine suede leather steering wheel houses a raft of technology, such as twin next generation Force Feedback motors and a luxury CNC anodized aluminum wheel face which can be removed from the wheel base should gamers wish to replace or upgrade in the future.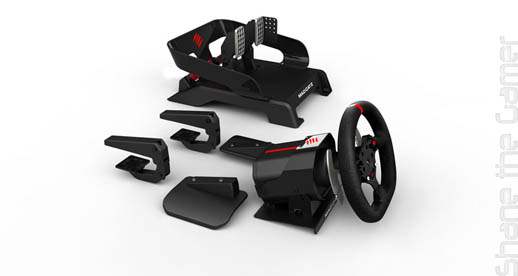 Ideal for use with software such as Forza Motorsport 5, the Force Feedback Racing Wheel comes with a fully adjustable Pedal Set, allowing gamers to adjust the spring resistance, height and spacing on the gas and brake pedals.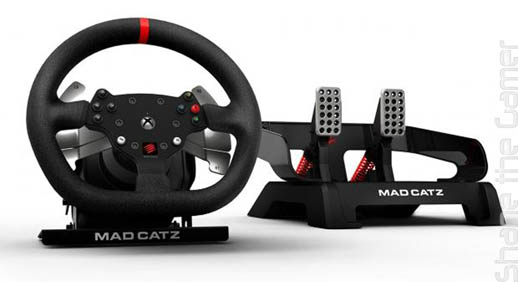 The Xbox One is due for release November 2013.
Additional information available at: www.madcatz.com/pressroom/
The following two tabs change content below.

First playing Pacman and Astro Wars Shane then moved to Nintendo's Game & Watches and the mighty SEGA Master System II. He has owned every major gaming console in the past 30 years of gaming and been in the Video Gaming industry for over a decade. He is also a diehard fan of all things horror and any Jim Carey movie aswell as anything gadgety and with blinky lights. He tries to convince others that he has Super Powers. He doesn't.