Square Enix, announced today that FINAL FANTASY X/X-2 HD Remaster will be released for the PlayStation Vita handheld system. The PlayStation 3 version will also release on the same date.
Two of the most acclaimed Final Fantasy adventures of all time are back. Return to the world of Spira, the sport of Blitzball and fall in love with a cast of fan favourite characters including Tidus and Yuna, looking better than you've ever seen them before. The creators' original vision is stunningly realised with today's technology to deliver the definitive versions of these classic RPGs.
PlayStation Vita owners can get both games in one package, with FINAL FANTASY X HD Remaster on the PlayStation Vita gamecard and FINAL FANTASY X-2 HD Remaster accessible via a redeemable download code.
PlayStation 3 owners can get both games in one single-disc bundle.
Both the PlayStation 3 and PlayStation Vita releases will also be available as a digital download via PlayStation Network.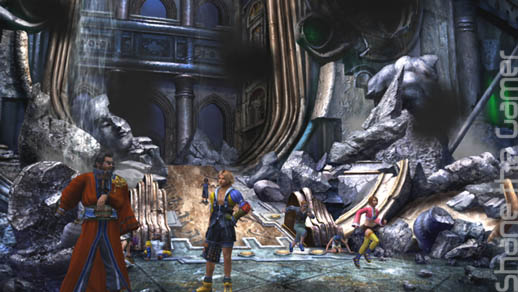 Features
·         Two Classic RPG's now in HD – Experience two of the most successful entries in the legendary RPG series, now looking even better than you remembered them. 
·         International Editions of Both Games – The International version of FINAL FANTASY X-2 makes its way outside Japan for the first time ever, with a host of additional content not included in the original.
·         Updated Soundtrack – Over 60 tracks from the original FFX soundtrack are rearranged or remastered in HD audio.
·         Full Trophy Support – Full PlayStation 3 and PS Vita Trophy support is included, for each title.
·         Cross-Save Support – Continue playing the same game across each of the PlayStation 3 and PlayStation Vita versions, by saving your data to the PlayStation Network (this feature requires both versions of the game).
FINAL FANTASY X/X-2 HD Remaster will be released 20th March 2014.