Stars in Her Eyes is an independently made New Zealand film taking inspiration from Bollywood with collaboration from students at Unitec Institute of Technology in Auckland, New Zealand.
It tells the story of a 30 year old Indian girl living in suburban Auckland, New Zealand, burdened with taking care of her disabled and elderly mother while her siblings live their own lives. Anousha has never had a boyfriend, slightly overweight and going nowhere fast. It's her story and how she uses her fortune telling column to find love.
Recently released via a Red Carpet Premier in Auckland City Shane the Gamer (StG) was able to have a sit down and chat with the film's Writer and Director; Athina Tsoulis.
Shane: Hi Athina, thanks for meeting with us today. Can you tell us a little bit about the film and how the project came to be what it is now.
Athina: Stars in Her Eyes began as film script. I started writing it a few years ago as I was inspired by the story of a friend of mine who was at home looking after her parents. Because the film is an ethnic story it is not entirely believable that you would be 30 [years old] and still be a virgin in Western culture. But in the communities that I come from; Greek or Italian or Indian woman are still brought up to safeguard their honour.
So it's a real dilemma for her (main character of Stars in Her Eyes) and also as family culture dictates, family first before any other aspirations. Expected to put the needs of family first.
I was Head of Performing and Screen Arts here at Unitec (Auckland) and we were looking at ways that we could enhance the student experience aswell. They were making student films and, well, you know what student films can be like. They film over four days and work with other students. The learning curve is very different to actually working on a real film. So I thought that this would be one way to get [film] industry to come in and work with students and give students a steep learning curve. I approached Unitec leadership and suggested this joint venture, also as an experiment to see if we could do it. The other thing that I was very keen on was that we have alot of equipment and facilities at Unitec and Unitec is very much about vocational education and for students to be able to gain a job when they leave. But we also want to support local communities and the New Zealand Film Industry, by telling local stories. As there is very little money [in this] it was a good opportunity to show the industry that we could partner with them and that we have facilities here. There's many reasons why I do things, I always want to maximize the experience. This was such a huge thing to do, not something that you take lightly and maximise [the exposure for] students.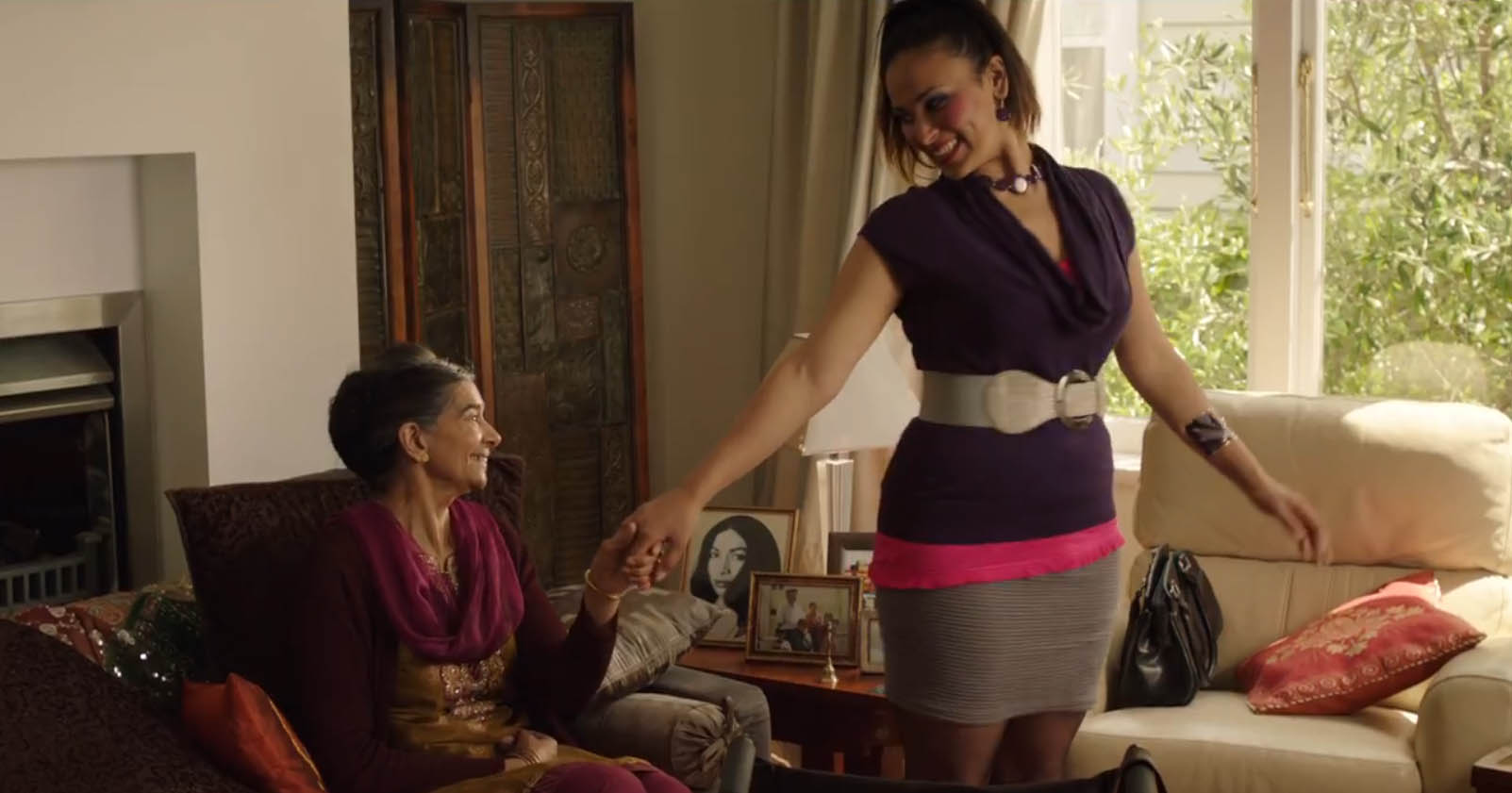 Shane: Is this your first venture in to Feature Film Production?
Athina: No. This is my third feature. I have made 'I'll Make You Happy' in 1997 and 'Jinx Sister' in 2007 and now this one. Stars in Her Eyes is my third feature film and I'm really pleased about that because after I made my first film, which was really hard, they told me that the second film was even harder and if you look at the statistics of it there are few people that have made three feature films in New Zealand. It's a hard, hard road.
Shane: Being that Stars in Her Eyes is a collaboration between tertiary students at Unitec Auckland and existing Industry Professionals, what main obstacles did you encounter along the way?
Athina: Well, there was a lot of enthusiasm at certain levels to do this, but at other levels there wasn't. You know, you get a lot of people who wish you well and then you get a lot that don't. Because you are mixing a bureaucracy with [Film] industry the challenge is already there. And there were also some challenges with [the film] industry. Some of the [film industry] professionals that came in were fantastic, and really entered in to the spirit of it and others didn't, infact some of them behaved badly. But that was all good because the students could see that and they could see what we were going into.
There are always people who do not adhere to best practice but you just need to carry on and do what it is you need to do, because the end product is what is important.
Also fitting in with the schedules of the students aswell. Shooting the film was fine as that fits in [with the students studies] but it was all of the post production stuff afterwards. So yeah there were quite a few challenges, but it wouldn't be interesting without challenges.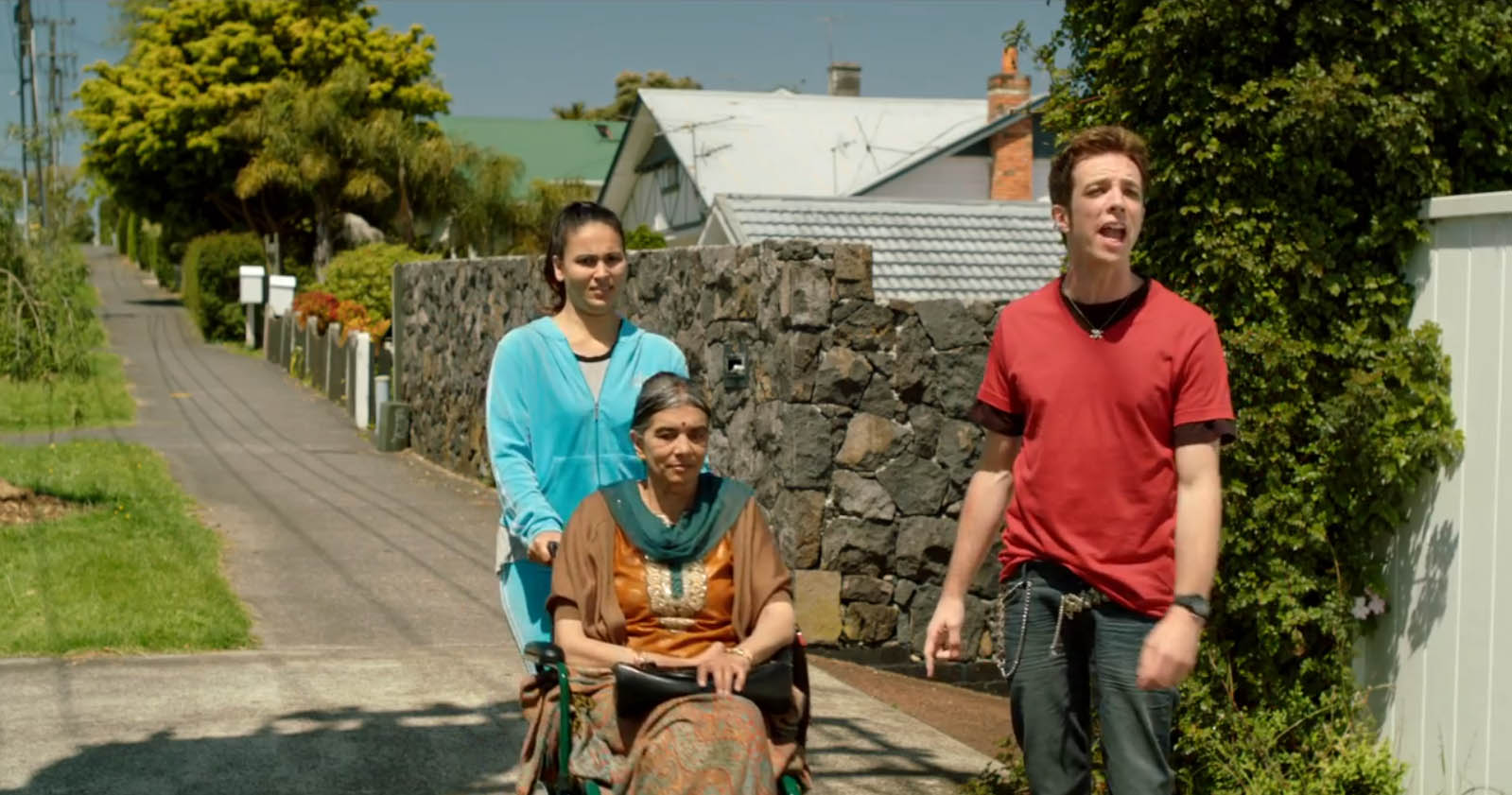 Shane: Stars in Her Eyes being a romantic comedy and a take on Bollywood, why was this the chosen genre?
Athina: I tend to alternate, my first feature film was a comedy, my second was a more heavier drama and this one is a comedy / drama. I like humour and I think that people often get things more when it's with humour rather than hitting them over the head with a message. There are alot of important themes in the film but I wanted to do it with humour. I don't take life too seriously, you have to laugh otherwise you go mad.
When I first started I was trying to pick an ethnic group that this would be realistic for, given that I am Greek and there are not many Greek in New Zealand. I made the mistake in my first two films of having a Greek theme and trying to find actors [in New Zealand] was a nightmare. So I thought, what is a large ethnic group and I the script got in to the Cross Media Lab and there were quite a few Indian Directors there and they suggested that the Indian population is quite large and New Zealand has quite a large Indian community and I have been involved in the Indian community in the past where I've mentored woman making films and so it became a no brainer – the story suited and there were more actors and more of an audience here [in New Zealand]. I grew up watching some Bollywood films and I also thought we could have some Bollywood numbers in there too and because we have Dance students in Performing Arts [at Unitec] it was another way to involve more students.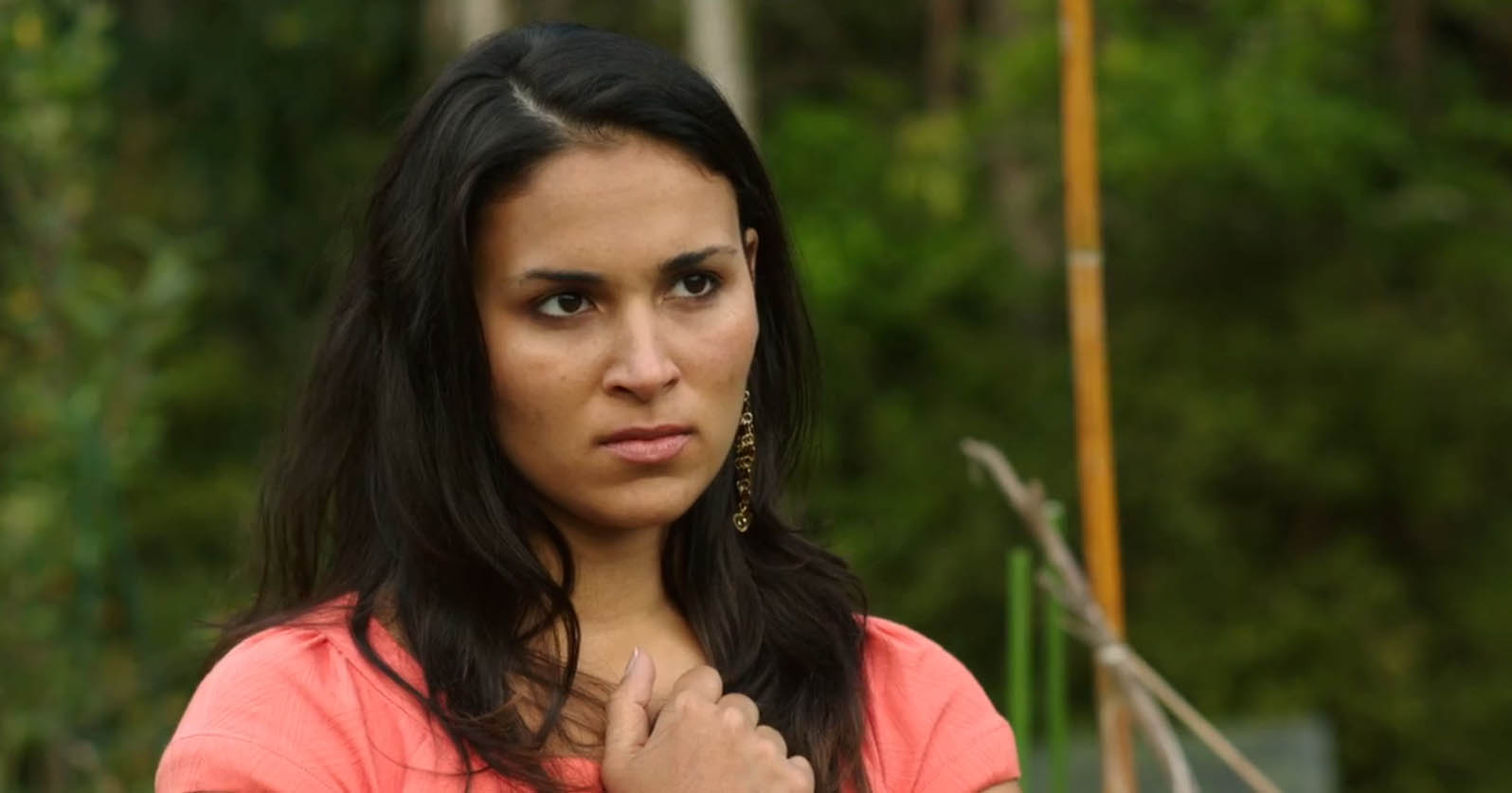 Shane: Now that Stars in Her Eyes has wrapped up and is released, what is the next steps for yourself in Feature Film making?
Athina: I think I have done my dash with low budget feature film making, I have done three now, I've written a number of other scripts that I have a Sydney based Producer raising funds for one of them and I want a decent budget. And I have another huge project that I can't talk about right now, but it is something where you can tell a story on different platforms, so I really want to get my teeth into that. . I find the whole trans-media thing very exciting.
Shane: Thank you so much Athina for meeting with StG today.
Athina: My pleasure.
Stars in Her Eyes premiered on the 18th of November 2016 and is now showing at the Monterey Cinema at Howick, Auckland. We definitely recommend checking it out. It will later be available on VOD (Video on Demand).