Co-Directors Ainsley Gardiner and Briar Grace-Smith are the 2019 recipients of the Sundance Institute Merata Mita Fellowship, an annual fellowship named in honor of the late Māori filmmaker Merata Mita (1942-2010). The announcement was delivered today at the 2019 Sundance Film Festival.
Sundance Institute selected the two filmmakers from a global call for applicants. They will be awarded cash grants and a yearlong continuum of support with activities, including a trip to the Sundance Film Festival, access to strategic and creative services offered by Sundance Institute artist programs, and mentorship opportunities.
Ainsley Gardiner (Ngāti Awa, Ngāti Pikiao and Te-Whānau-ā-Apanui) has produced television, shorts and features, including Two Cars, One Night and Tama Tu by Taika Waititi, and Waititi's features, Eagle vs Shark and BOY. She directed Mokopuna, winning at Dreamspeakers International Film Festival.
Briar Grace-Smith (Ngā Puhi descent) is a filmmaker and writer of stage plays, screenplays,fictionand television scripts. She attended the Sundance Institute Screenwriters lab with The Strength of Water. Her short film Charm was part ofWaru, a feature made up of eight parts.
"Now in its fourth consecutive award year, this special Fellowship pays tribute to the immense artistic contributions and memory of our beloved colleague and friend Merata Mita, who was an activist, documentarian and the first and only Māori woman to write and direct a dramatic feature," said N. Bird Runningwater (Cheyenne / Mescalero Apache), director, Sundance Institute's Indigenous Program. "The Merata Mita Fellowship reflects Sundance Institute's ongoing commitment to supporting Indigenous artists around the world. The selection of Ainsley and Briar as the 2019 recipients exemplifies the creative work and the efforts that Merata championed throughout her life."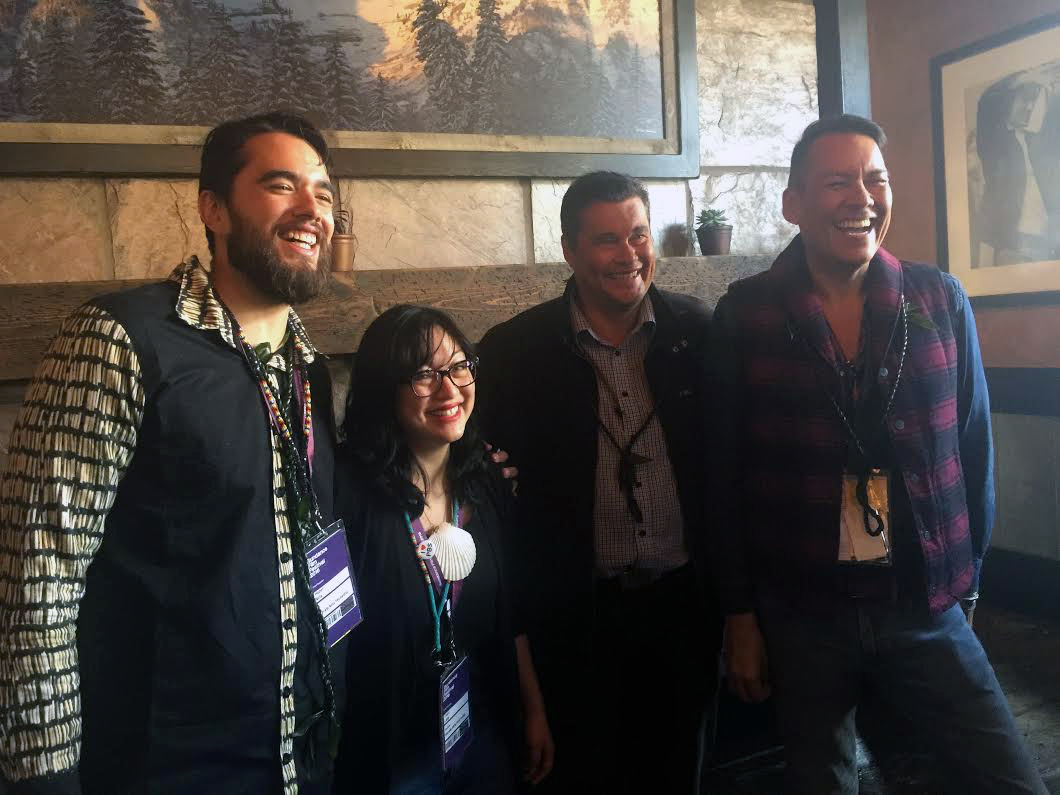 Merata Mita (Ngāi Te Rangi/Ngāti Pikiao) was New Zealand's first Indigenous female filmmaker. She served as an advisor and artistic director of the Sundance Institute Native Lab from 2000 to 2009, where she championed emerging Indigenous talent.
Mita's memory will be honored at this year's Festival with the International Premiere of MERATA: How Mum Decolonized the Screen. The documentary — an intimate portrayal of Mita told through the eyes of her children — includes hours of never-before-seen archival footage. Hepi Mita, Merata's youngest child and the film's director and screenwriter, discovers the filmmaker he never knew and shares with the world the mother he lost. The Merata Mita Fellowship is supported by New Zealand Film Commission, Indigenous Media Initiatives, Felix Culpa, Sarah Luther, Pacific Islanders in Communications, and Susan Shilliday.