Frenemies unite.
Birds and Pigs take a break from their practical joke inter-island war as the discovery of a third island of icy doom yields a new enemy.
Angry Birds 2 picks up some time after the conclusion of the first film, which is based on the mobile game of the same name created by Rovio.
Red is the hero of Bird Island and life has resumed back to as normal as possible, with the odd annoyance from the Pigs.
But when an icy projectile hits Pig Island Leonard and the other Pigs propose a truce with Red, Bomb, Chuck and the civilians of Bird Island – and so a new adventure begins within a frozen wonderland of an additional island.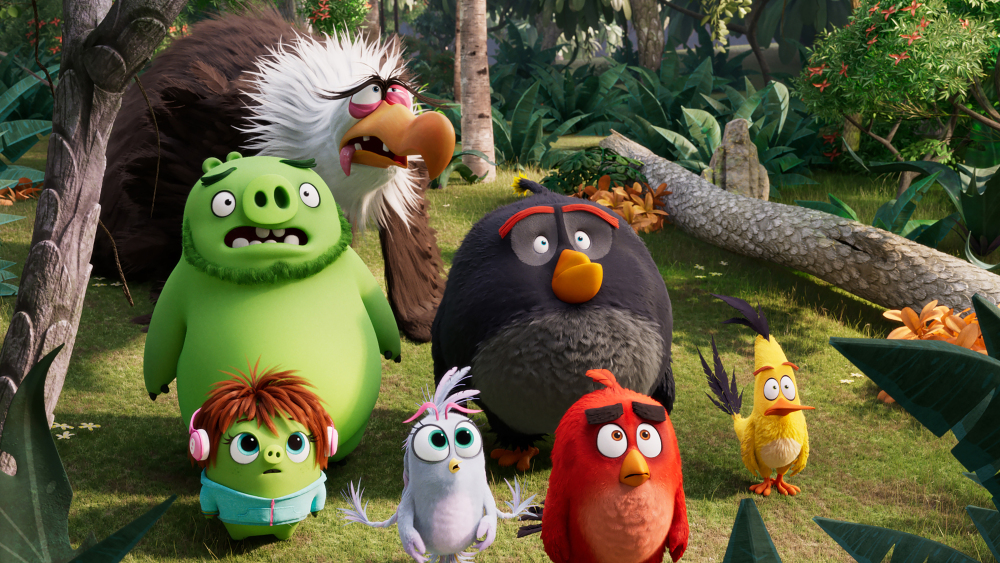 Ruling this island with a cold and vengeful heart is Zeta who claims the third island as Eagle Island and has it filled with guards and lava bombs.
She is determined to flatten and take over both Pig and Bird Island to fulfill her dreams of being able to stretch out and relax in the tropical heat.
But there is more to Zeta than it first seems. A jilted love, a broken heart. A tie to the Mighty Eagle of Bird Island…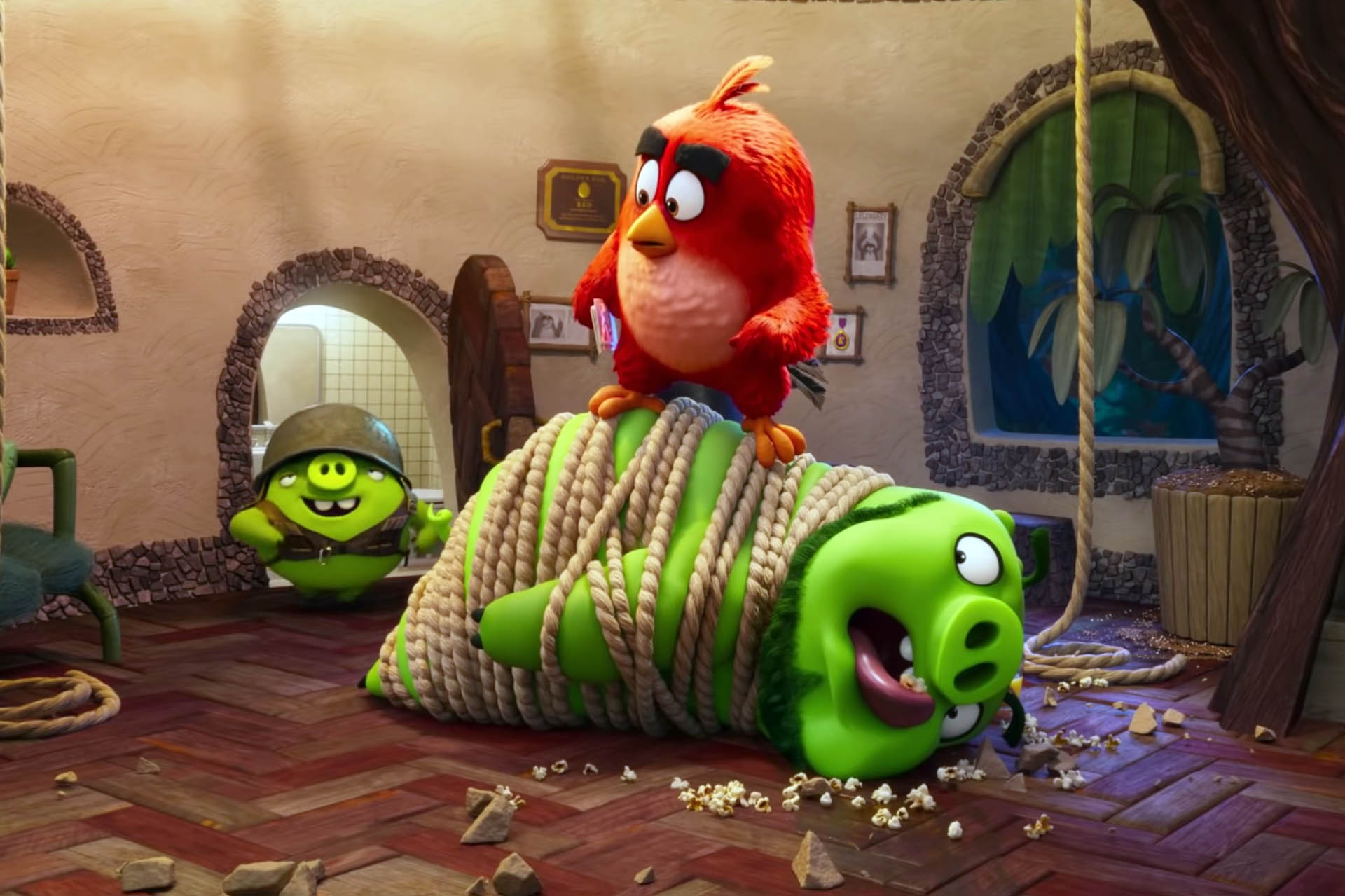 The Birds and Pigs need to be a bit more stealthy in their approach this time round and as they work together and form new alliances more of Zeta's true motivations come to light.
With enough laughs for adults and kids alike, Angry Birds 2 is just as enjoyable as the first film.
Full on good fun.
Angry Birds 2 (Sony Pictures – 2019) Review
Film Details
Year: 2019
Rating: PG
Running Time: 96 MIN
Genre: Animated
Director: Thurop Van Orman
Starring: Jason Sudeikis, Josh Gad, Leslie Jones, Bill Hader, Rachel Bloom, Awkwafina, Sterling K. Brown, Eugenio Derbez, Danny McBride, Peter Dinklage
Production Studio: Columbia Pictures, Rovio Animation, Sony Pictures Animation
Distributor: Sony Pictures