In the last few months I have watched a lot of Makoto Shinkai movies and they continue to impress.
He takes a relatively simple idea, throws a weird twist on it, and another excellent movie has been made. Weathering With You is another excellent movie.
At its core Weathering With You is a simple love story about strangers with unfortunate lives meeting each other. Hodaka is a High Schooler who escapes his hometown for Tokyo only for his ferry to be hit with a rainstorm. He struggles to find a way to live in Tokyo while meeting some misfits along the way, before meeting the orphan Hina.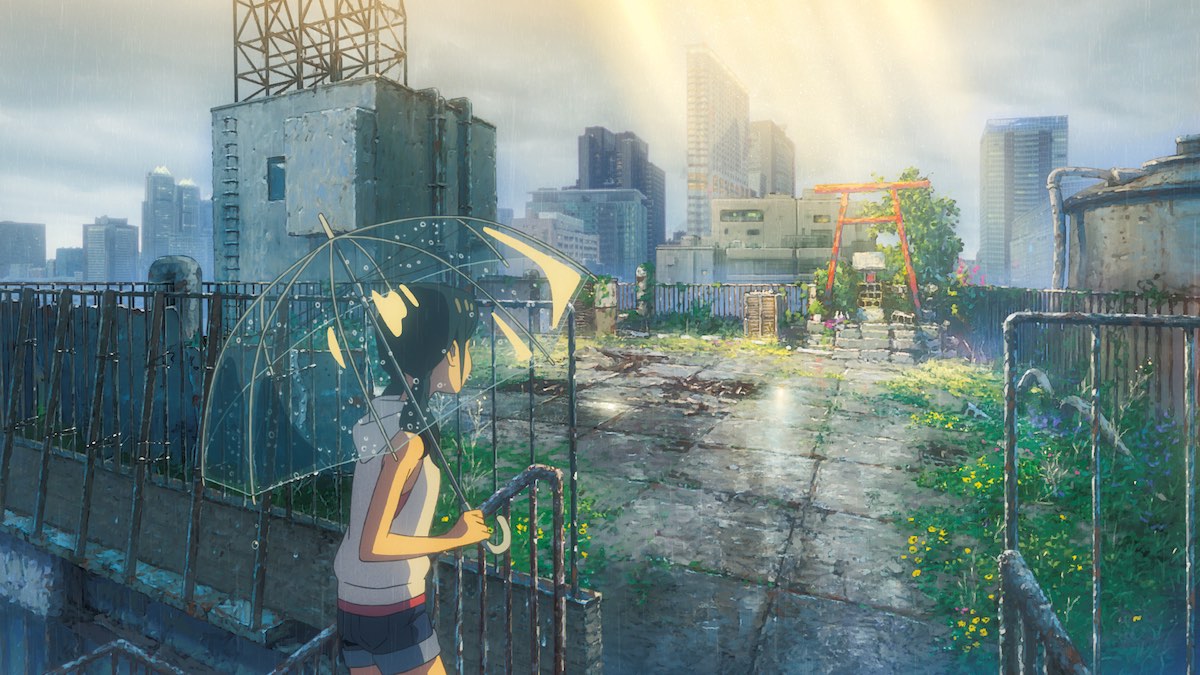 Unfortunately when Hina is cornered Hodaka fires a gun off in the air and this brings the police down on them. The police discover they don't have legal guardians so begin pursuing them as they try to stay together. So you know, a relatively interesting love story… oh and Hina can control the weather.
In classic Makoto Shinkai fashion there is always some unique facet and this one is weather control. Tokyo is under a storm that has been raging for ages and Hina has the ability to create small confined areas of sun.
Early on to make some money the two of them sell this service to people eager for some sun, but as the movie progresses we discover the storm will ease if Hina is sacrificed.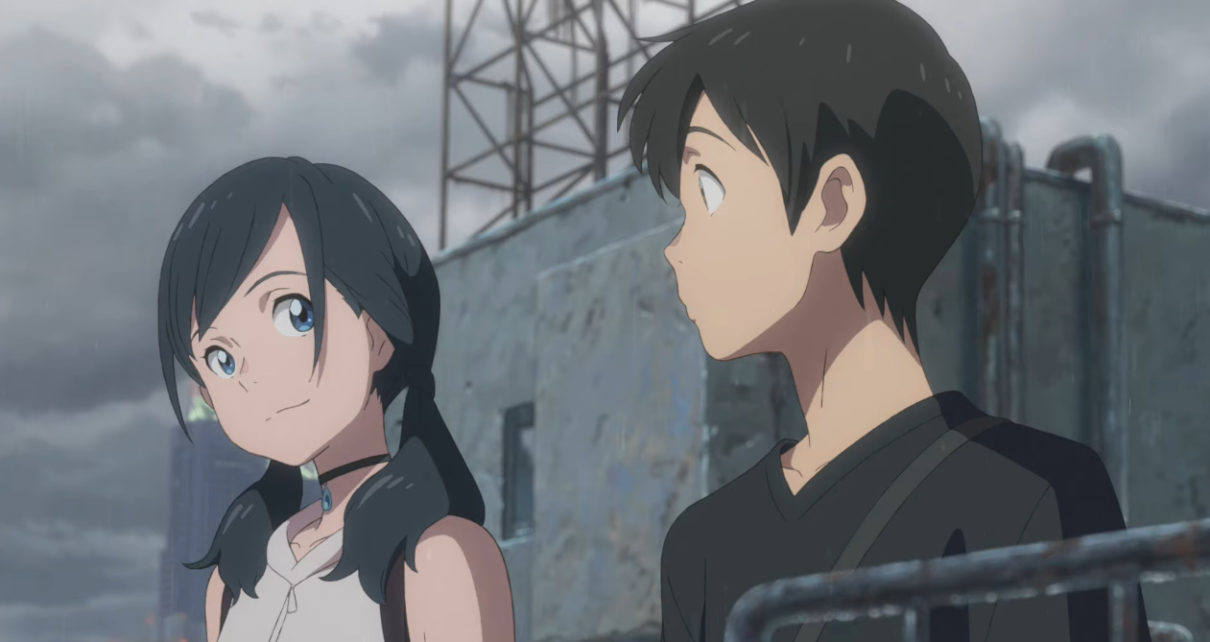 It's such an uniquely told movie that twists and turns a bit, tugs on the heart strings at times, and is engaging enough to keep you guessing throughout. This is something Makoto Shinkai has got down to an art and Weathering With You is another example of this excellent filmmaker doing what he does best.
Of course the movie is an absolute treat to look at which again is no surprise given the filmmaker in question. Beautiful animation sequences hammer an absolutely stunning movie, which of course is helped with good voice acting and Weathering With You wins there too.
There are some regular voice actors like Mike Pollock doing their thing, but also Alison Brie and Riz Ahmed add a feeling of Hollywood to this extraordinary movie.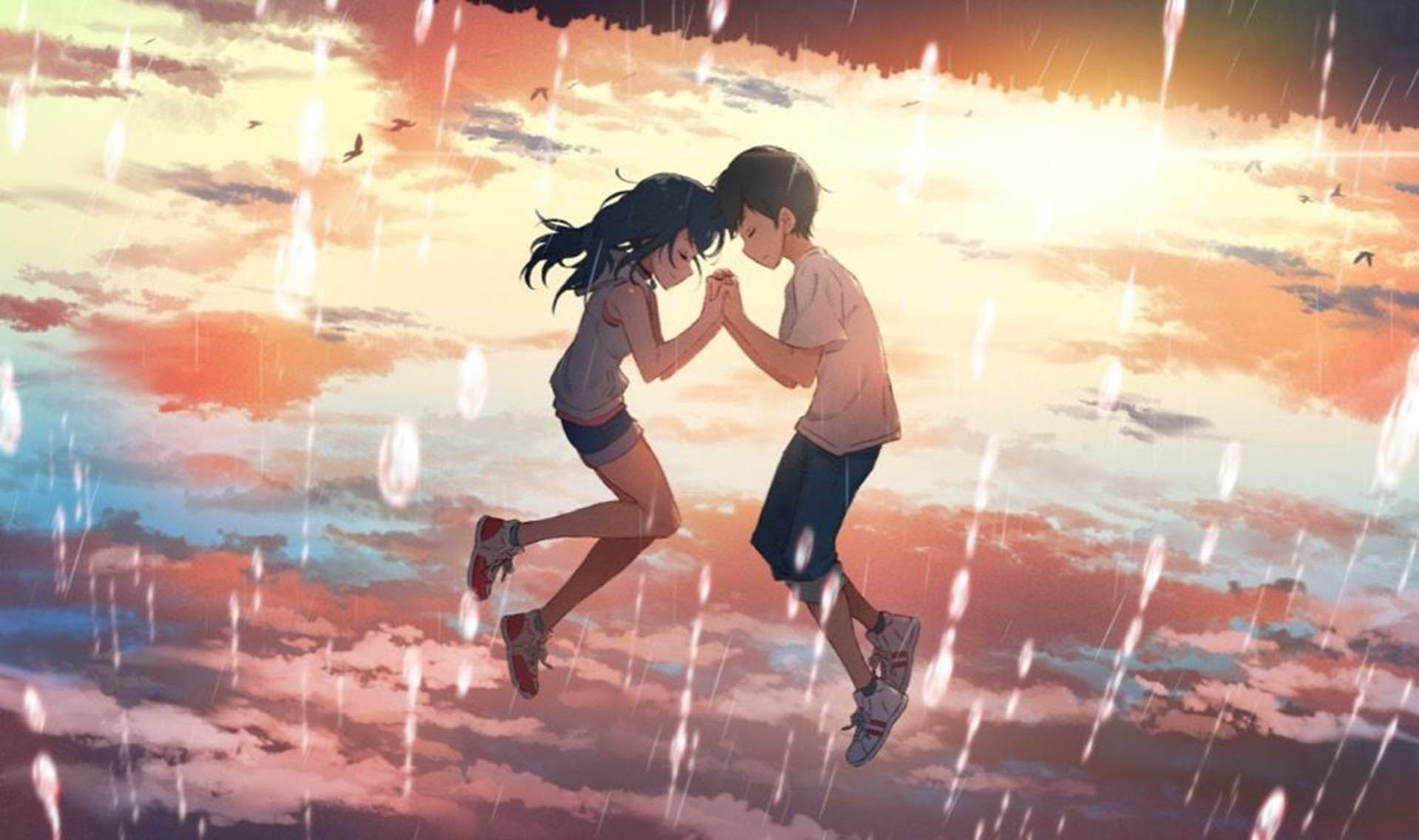 The Deluxe Limited Edition is a massive recommendation as well. It comes with the BluRay and the UHD Blu Ray which is almost a must there to enjoy the beautiful animation in the best possible quality. It also comes with a disc of special features with some fascinating behind the scenes stuff which is always interesting with a movie like this.
On top of this it comes with the soundtrack which when listening to I realised how eclectic the soundtrack in the movie was. I didn't notice while watching the movie but man that music changes styles a lot.
Then there is a gorgeous art book with more behind the scenes stuff and  character profiles to name a couple. It is an absolutely amazing package that I can't recommend enough.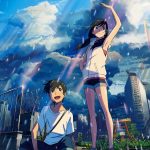 Weathering with You – Deluxe Edition (Anime) Review