Flying Wild Hog has announced a new system and release date for JUJU, the upcoming platformer with a cooperative twist that makes it perfect for all skill-levels.
JUJU will be available December 9th and 10th, 2014 as a digital download on PlayStation 3 (PSN), PC (Steam), and now Xbox 360 (XBLA).
In this classic-style style platformer, you will take on the role of Juju as he jumps, dashes and bashes through 40 stages to rescue his father and save the world from the evil Calypso. Invite a friend to play cooperatively as Peyo, Juju's best friend, as you uncover ancient secrets and defeat gigantic bosses.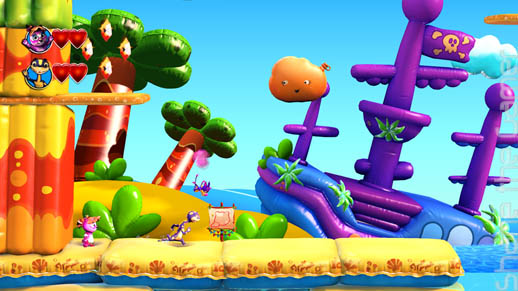 "As gamers and parents, we created JUJU because we know how frustrating it is when a game is either too easy or too hard for one player," said Creative Director Klaudiusz Zych. "We knew there had to be a way for two people to have fun together and both be challenged, regardless of skill-level."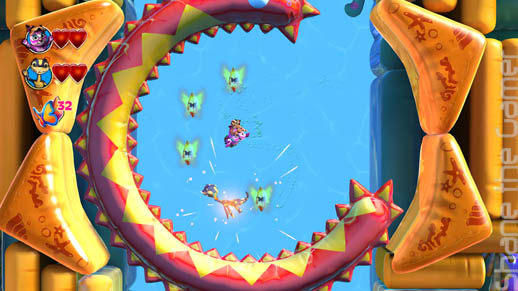 JUJU is rethinking cooperative gameplay for two people of unequal skill, such as parents and kids, with features including drop-in/out multiplayer, competition-free gameplay, and the optional second character; Peyo. Armed with an extra tongue attack and reduced chance to be targeted by bosses, Peyo has been created specifically for new players to get their feet wet in gaming.
Encompassing40 brilliantly imaginative stages of platforming gameplay with both single-player, and cooperative gameplay. Peyo has been designed as the perfect starting character for new players.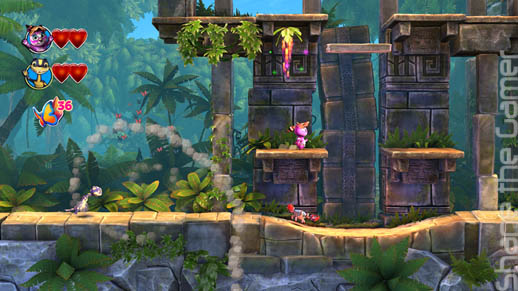 You will encounter nine giant boss–battles that reward ingenuity over violence, uncover secret areas, time challenges, and hardcore modes.
Achievements and Leaderboards is also integrated into the gameplay.