2K and Turtle Rock Studios today announced that the "Big Alpha" test for the award-winning 4v1 multiplayer shooter, Evolve, will be available worldwide first on Xbox One.
For 24 hours beginning 31st October through 3rd November, 2014, then limited access to the closed alpha test will be available on PlayStation 4 computer and Windows PC from 1st November to 3rd November, 2014.
Players can register for priority access and a chance to participate in the alpha test on Xbox One starting today by going HERE . Developed by Turtle Rock Studios, the creators of Left 4 Dead,Evolve has won more than 60 awards and editorial honors to date, and is the only game in history to earn the official E3 and Gamescom "Game of Show" awards in the same year.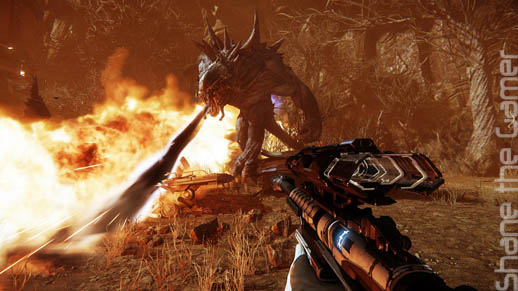 Additionally, as a thank you to Evolve's biggest fans, those who have already pre-ordered from participating retailers, and those who pre-order from participating retailers by October 21, 2014 will be guaranteed access to the alpha test on their chosen platform.
"The incredible reactions from early Evolve players have exceeded our highest expectations, but we still have a lot of hard work ahead of us in the coming months," said Chris Ashton, co-founder and design director at Turtle Rock Studios. "We need to stress test the servers and the matchmaking system, look at balance, unlock rates, etc. The alpha test is not fully representative of the final product, but it's our chance to see what the game looks like in the real world, and we will test again in the open beta for Evolve exclusively for Xbox One in January 2015. The data gathered in the tests will help make Evolve the best that it can possibly be when it launches on February 10, 2015."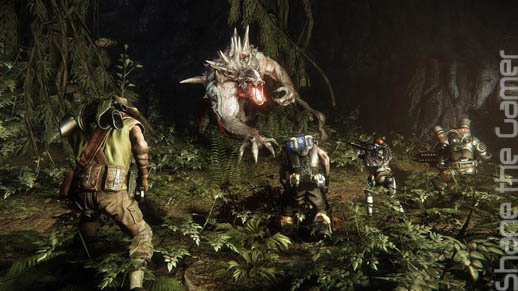 A limited number of codes will also be made available elsewhere for a chance to enter Big Alpha. Those looking to participate should bookmark the official Evolve blog, and check it frequently for updates on opportunities to enter. Also, follow Evolve on Twitter, become a fan on Facebook, and join the 2K and Turtle Rock forums to grab codes for a chance to play.
All players that pre-order Evolve will also receive the Monster Expansion Pack, which includes the fourth playable monster for free when it becomes available after launch, as well as the alternate Savage Goliath skin.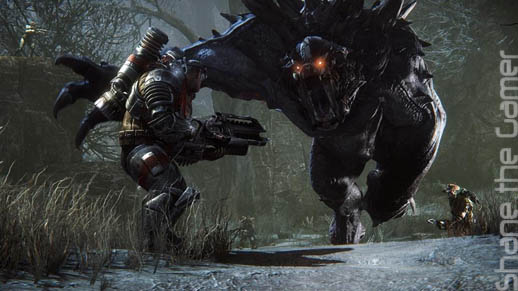 *Evolve Big Alpha is not available in the following countries.
Xbox LIVE Gold and PlayStation Plus accounts required to play Evolve's Big Alpha.
 Evolve will be available on February 10th, 2015 for Xbox One, PlayStation 4 and Windows PC.
[jwplayer player="1″ mediaid="9385″]