Back exclusively for the PlayStation 4, Everybody's Golf comes with bright colours and upbeat music to make you feel as though you're on holiday.
Although it's technically the twelfth game in the series, Everybody's Golf  very much feels like a standalone game that those who have never played any games in the series (such as myself) will still enjoy.
Straight off the bat, you can't help but feel energized by the game in front of you. In a world of dark and gritty games, a little bit of light hearted gameplay is what everyone needs every once and while.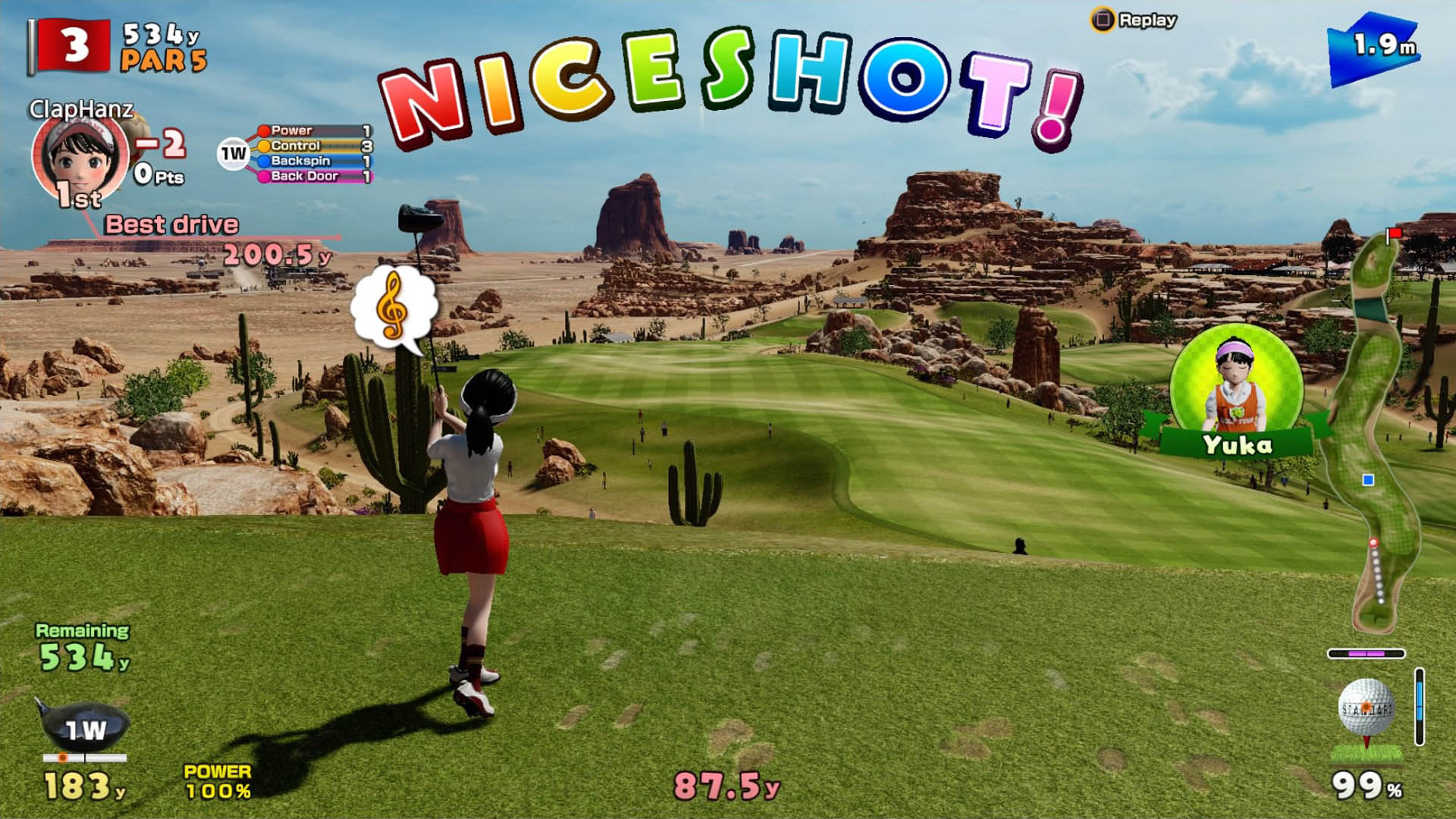 The simple start up menu and introduction takes things off to a good start. I know it's an odd thing to comment on, but first impressions do matter even when it feels like they don't. I've found it difficult to branch out to similar games in the past because they put me off with their frustrating lack of explanation and controls. Everybody's Golf gave me a sigh of relief and before I knew it, I was hitting the golf balls and competing against others.
Character creation allows players to customise their own avatar. Like nearly all Japanese games, it is very 'kawaii' but still a lot of fun. There are a lot of options to choose from when customising your character and you can spend a chunk of your time doing this if you wish. On the other hand, if you couldn't care less whether you've got brown hair or red hair than easy pre-set characters are available.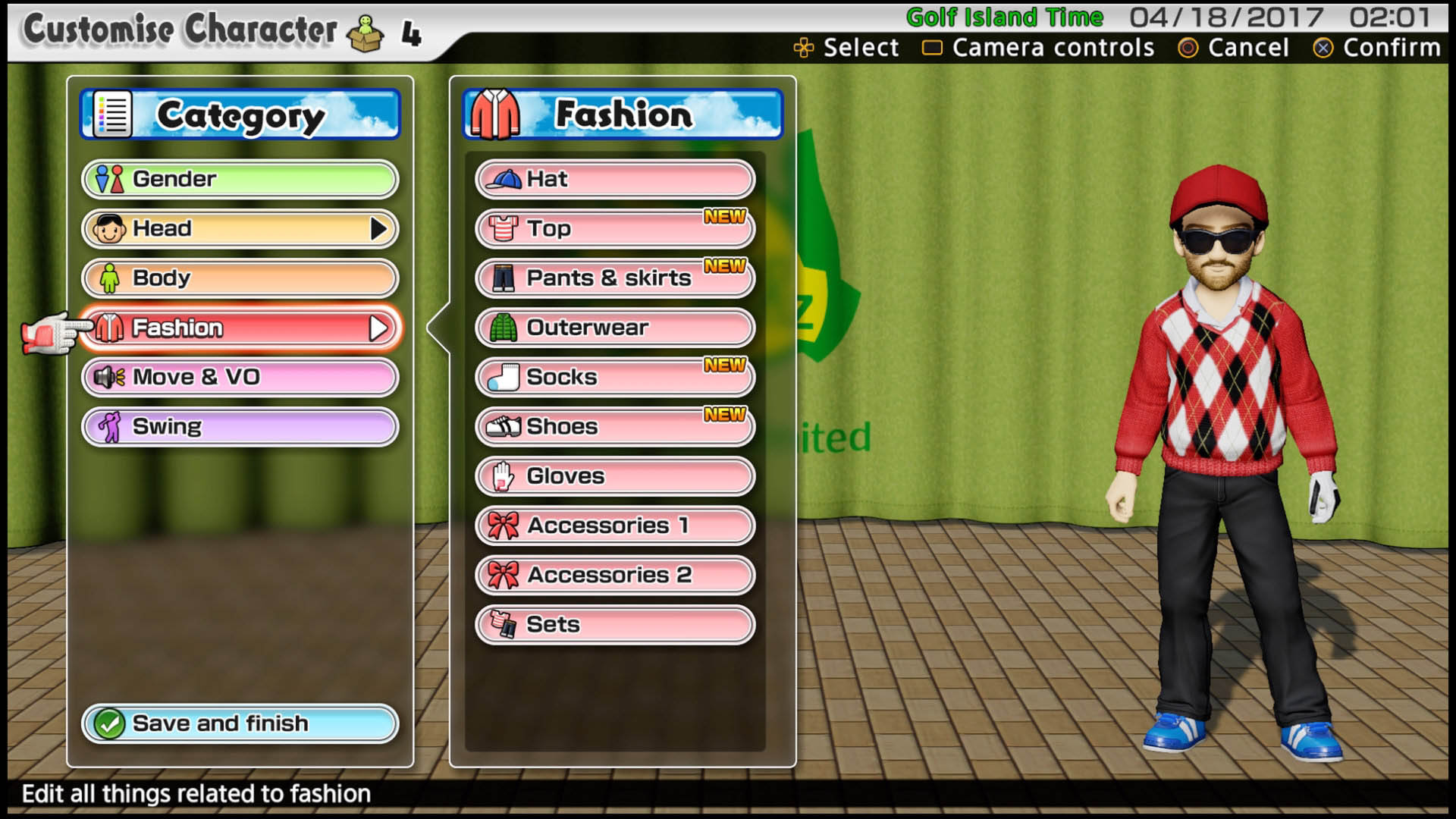 Players can either play online or in single player, taking aim with other golfers to get the best score. As you get better and play more, your rank rises and your skills get better. Despite the easy gameplay and satisfying games I was playing, I soon stopped to realize I didn't know what was going on, technically I mean. Hitting buttons allows you to control your shot to a degree but is merely on an axis that measures how powerful your shot is and then how far it will go. Those familiar with the rules of golf might understand this set up a bit better but I felt as though it dulled down the act of playing golf and in turn soon became repetitive and boring.
Loyal players of the franchise should love returning to the familiar world of Everybody's Golf. Newcomers on the other hand might struggle to find reasons to return. Saying this, Everybody's Golf does have a certain spark and we can't deny that. There should always be room in your gaming library to at least try a game like Everybody's Golf.
Game Details
Released: August 2017
Rating: G
Platforms: PlayStation 4
Genre: Sports, Family
Developer: Clap Hanz, SIE Japan Studio
Publisher: Sony
The following two tabs change content below.

Lauren has always had a thing for the art of storytelling. Whether it be film, television or gaming, Lauren can usually be found scanning the pages of Twitter and YouTube for the latest film trailer or becoming too emotionally invested in a video game or TV show.

Latest posts by Lauren Hutchinson (see all)