As of late there seems to be a huge trend for either remastering 16Bit classics or re-releasing them.
Being a retro-gamer, it is a trend that I don't mind at all 🙂
From Spanish developers Zerouno comes a fast paced pixel platformer that honours those 16BIT gaming days of yore; Eternum Ex.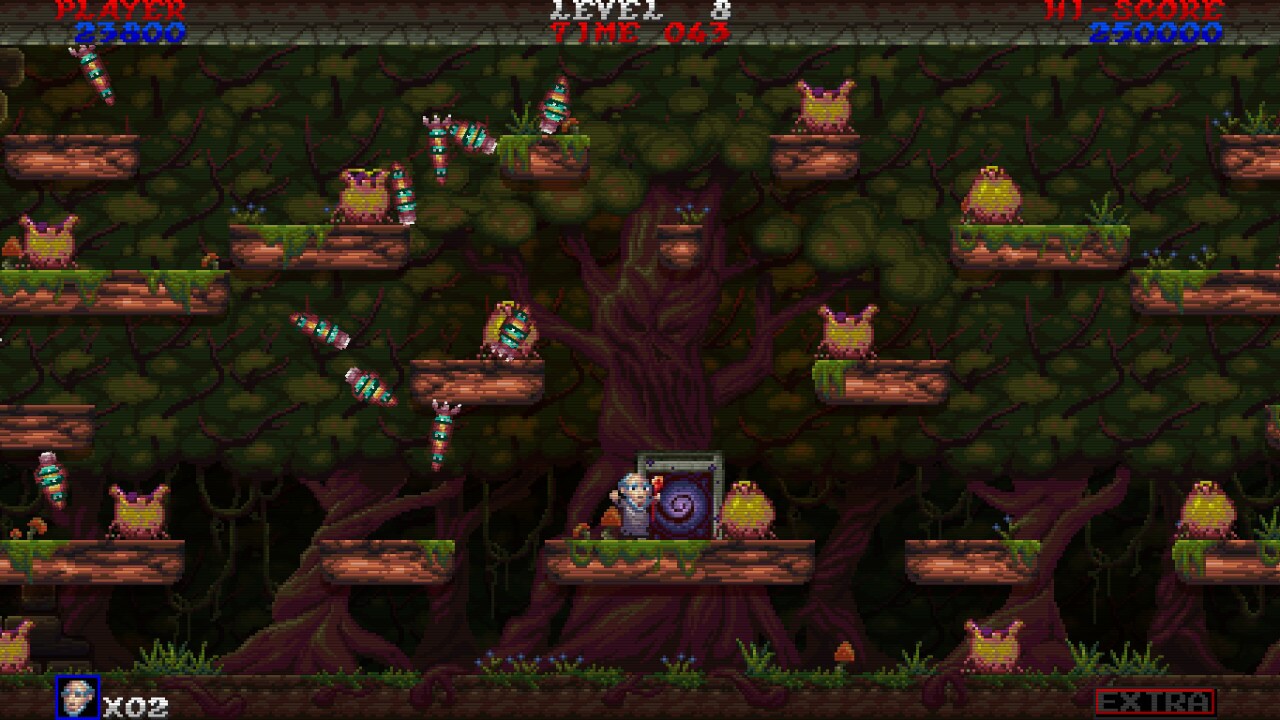 In a realm where Sir Arthur has aged to the point he is too old to be a the knight he once was. Realising his frailty and mortality and having nothing left Sir Arthur goes on a quest to Samarnath, a dark land, in order to find five magical orbs that will grant him eternal youth.
Eternum Ex sees you in a 2D retro platform action adventure which plays out like the earlier Genesis / Megadrive titles of the 90's.
Hit and jump while on a time limit with respawning enemies – each Level comprises of multiple small platforms in one room. The rooms are filled with treasure chests, to clear a Level you do not need to take out all enemies, you infact can't as they respawn almost straight away, so you need an element of strategy and caution to collect up all Chests and get to the Portal to move across the map to the next Level.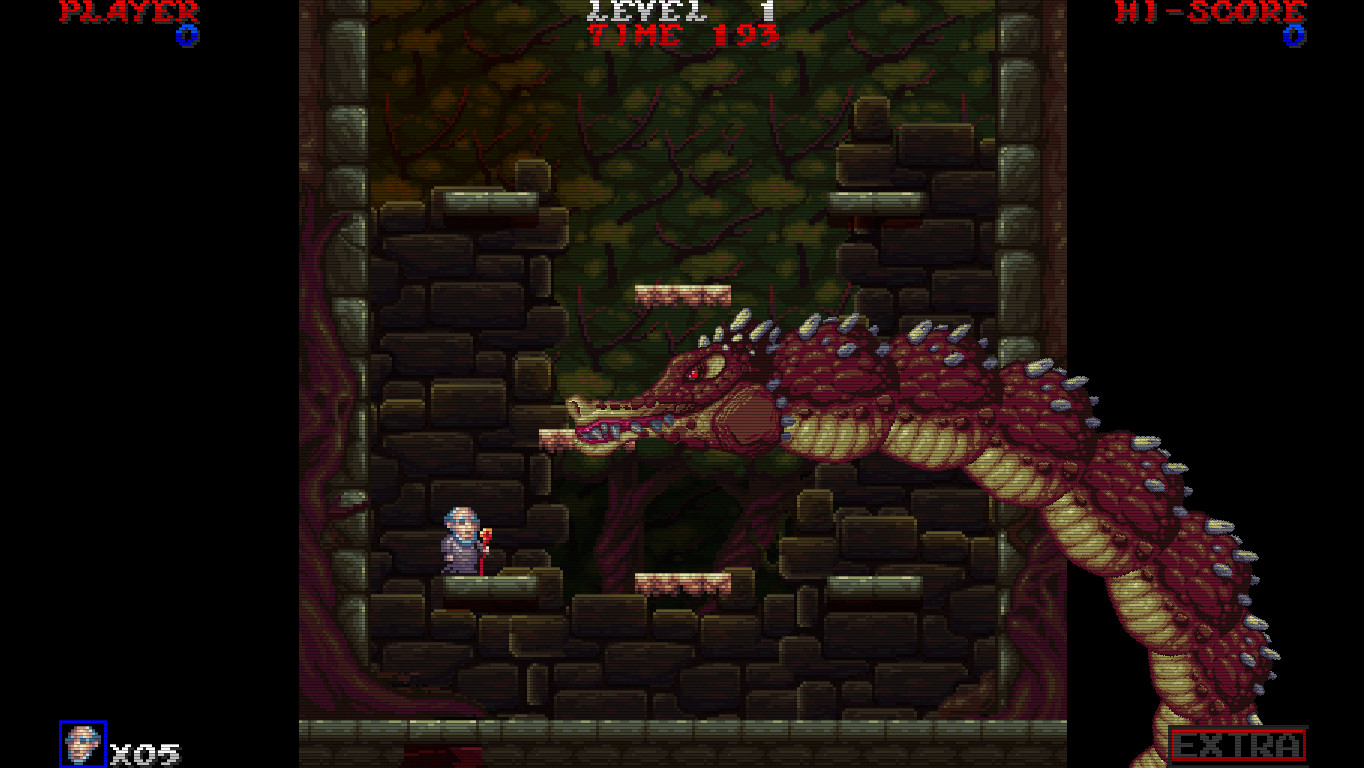 You'd think it would be easy. It sure sounds it.
It's not.
Before you start this very Arcade-like game you are given the option of infinite amount of Lives or face permadeath (as the old skool games used to do) with Continues.
Gameplay is hard, really really hard.
The fast paced jumping about on screen only takes one misstep, one misjudged leap and likely you're going to get clobbered.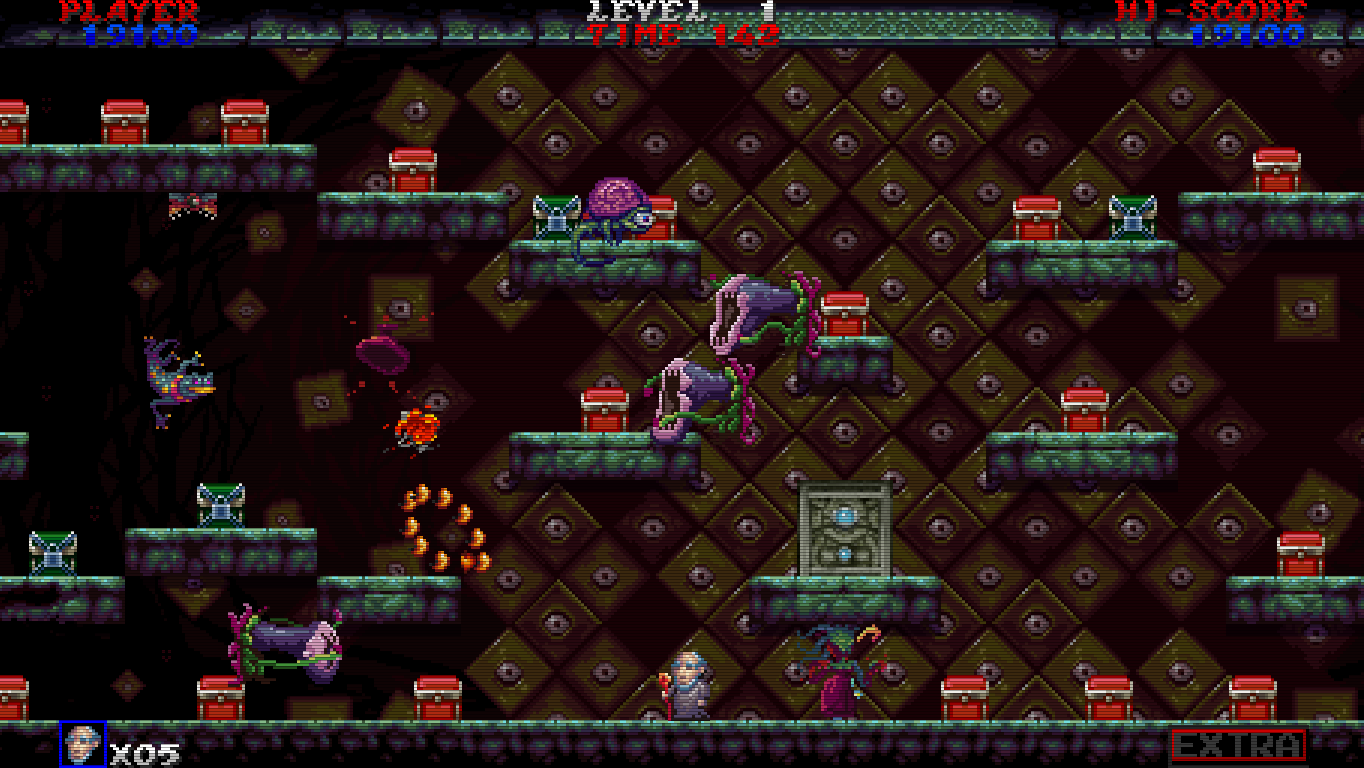 Eternum Ex as frustratingly challenging as it is, it is also very satisfying once you make it through to each Level's portal.
Each Level is on a tight time limit and this as you imagine gets tighter as you go forward. Depending on how skilled you are will reflect whether you can quick play a Level at a time or spend hours hammering away at just one. I think I sat somewhere in the middle.
If you're looking for a real challenge, as we had back in the 90's where death meant game over and want to really feel sweaty tension while you play, Eternum Ex, exclusive to Switch, is the one.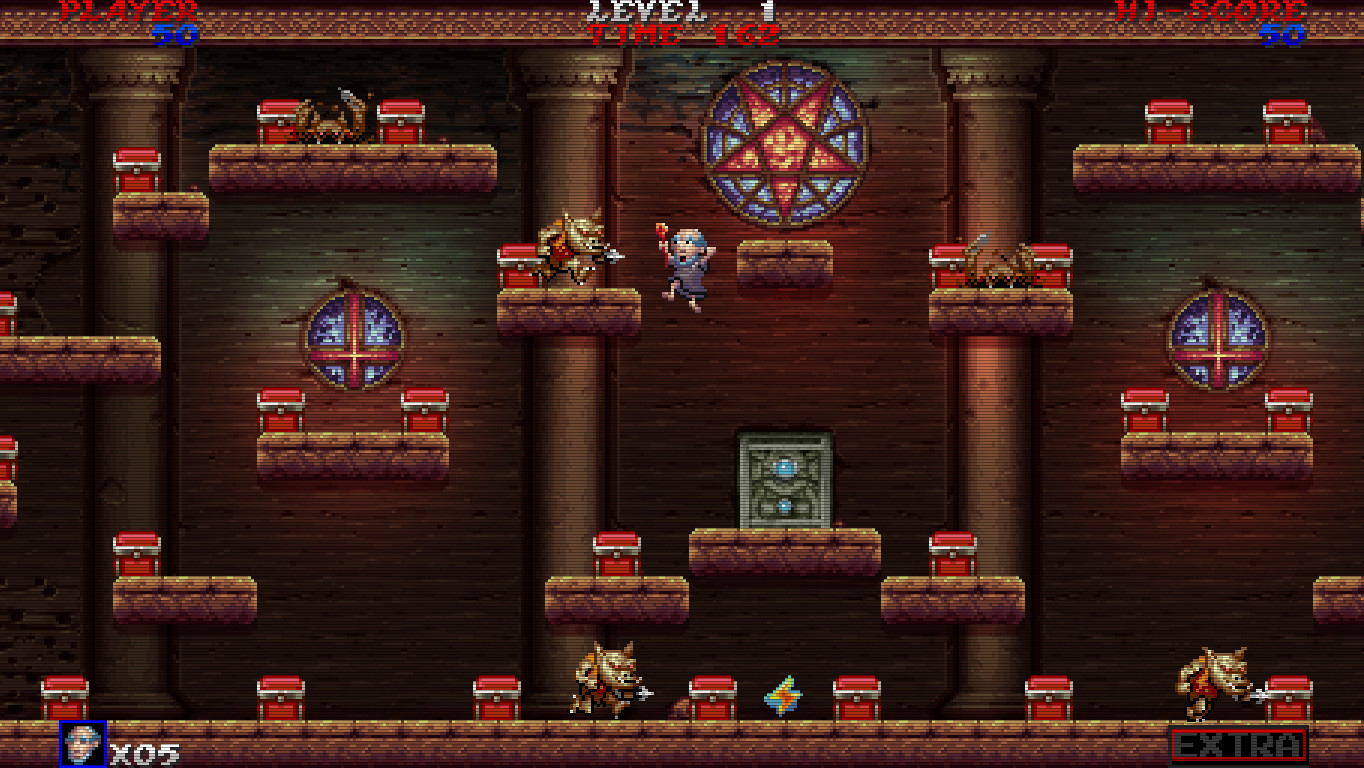 A surprise from indie developers, and while this current gen of consoles is an indie paradise, Eternum Ex stands out with it highly polished playability.
Even though it will have you wanting to throw your Switch across the room and curse at everything around you it's a challenge derived from yesteryear, like they used to be.
Eternum Ex is a punishing pixel blast.
Eternum Ex (Switch) Review
Game Details
Released: December 2018
Rating: PG
Platforms: Nintendo Switch
Genre: Platform
Developer: Radin Games
Publisher: Zerouno Games</p
The following two tabs change content below.

First playing Pacman and Astro Wars Shane then moved to Nintendo's Game & Watches and the mighty SEGA Master System II. He has owned every major gaming console in the past 30 years of gaming and been in the Video Gaming industry for over a decade. He is also a diehard fan of all things horror and any Jim Carey movie aswell as anything gadgety and with blinky lights. He tries to convince others that he has Super Powers. He doesn't.