A Wii classic has been downsized, rebuilt, reworked and 3D'd for 3DS gamers around the globe. An undeniable legend in both console and portable, Donkey Kong.
My very first DK (Donkey Kong) game that I ever played was on a Game and Watch back when I was very, very young.
I still remember the basic black and grey LCD play with some coloured bits printed onto the screen. It was digitally extremely basic as games were back then but provided a challenge to rival some games of this generation.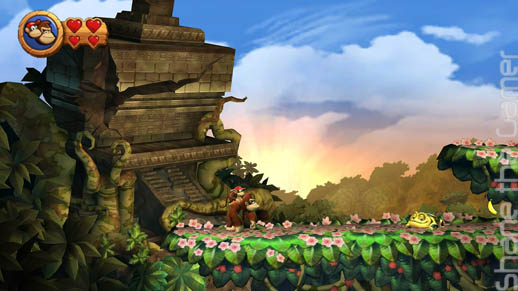 What a long way this 20+ year old franchise has come for Nintendo.
In Donkey Kong Country Returns 3D, you assume the role of Kong himself and / or Diddy, the smaller and I'd say more agile version of Kong.
All was going well for Kong as he amassed a hoard of bananas. His personal stash that both he and Diddy were very protective of.
But when Diddy awakes one day to find them all gone, all hell breaks loose.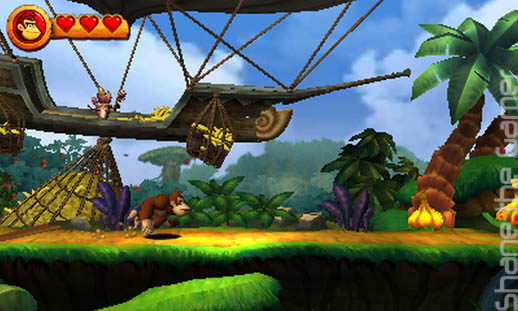 One of the Tiki's also makes a fatal mistake. The Kalimba Tiki tries to hypnotize Donky Kong, without success. It is then noticed that the other animals of the jungle appear to be in a dazed and enslaved by these Tiki's.
It becomes apparent very quickly that this band of evil Tiki's who escaped from an erupting volcano stole them and turned the Jungle in which he and Diddy live, against them.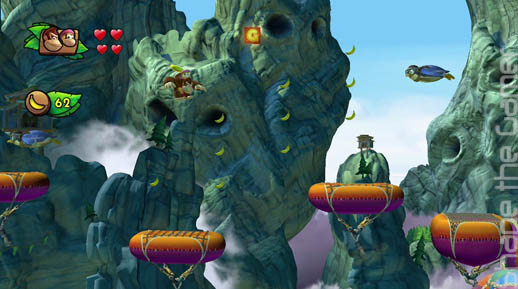 The adventure begins for the duo for the rightful return of bananas and to take out these mysterious Tiki's who now have it in for our heroes.
Gameplay is a 3D stylized 2D side scrolling platformer.
You will as either Kong or Diddy and jump, leap, swing and stomp your way through the 70 varied and treacherous Levels covering the entire island they live on, collecting bananas and looking for puzzle pieces as you go, in a very SNES reminiscent, retro like adventure.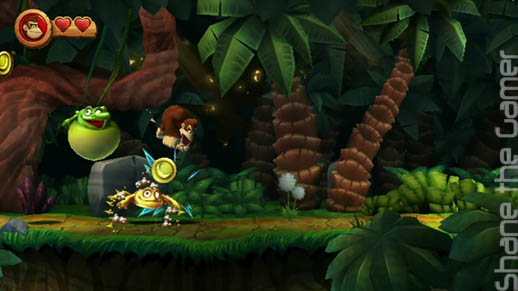 Ground pounding and barrel rolling is your way to get through any enemies you come across, with Level Bosses to greet you at the end of a course.
The ultimate goal ends on a face off against the leader of the Tiki Tribe; Tiki Tong and also includes a brief bit of outer space adventuring.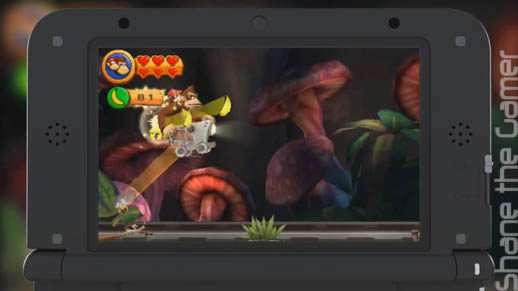 Something has to be said about the graphics of this title. Brilliantly crafted, the environments have a real cartoony sustenance and depth to them.
Difficulty progresses as you would imagine, one gripe that I have is there are not enough Checkpoints, and you will notice this when you are in the latter Levels. Frustration will ensue when you are required to restart a Level over and over and over…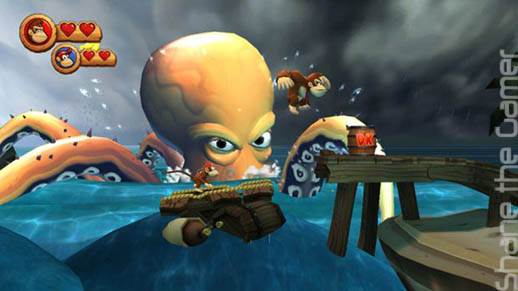 There is Multiplayer, but you do need to have another 3DS system with an additional copy of the game.
Solely based on the Wii version of similar name, Donkey Kong Country Returns 3D belongs on the 3DS.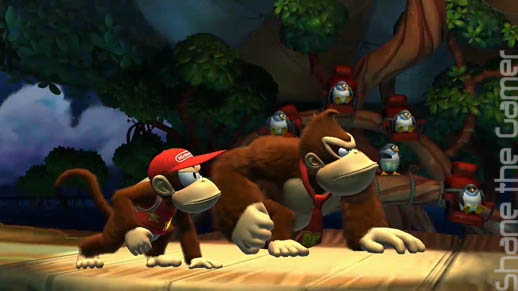 Ideal for both a quick play or a full on session, this title is a true compliment to both the legacy that is Nintendo and their stereoscopic 3D handheld system.
 [jwplayer config="STG Player" mediaid="4381″]