A sci-fi shoot'em up called Defiance has just released for Xbox 360 , PlayStation 3 and Windows PC in both New Zealand and Australia. Described as THE groundbreaking futuristic online open world shooter.
The Defiance Universe also expands even further with Syfy Network's Defiance TV series which will premiere in Australia on Thursday April 18 2013 at 9:30pm EST. Hitting our screens within 55 hours of airing in America, Defiance stars local talent Grant Bowler and will be the first convergence of a TV program and online game, marking a new era in entertainment.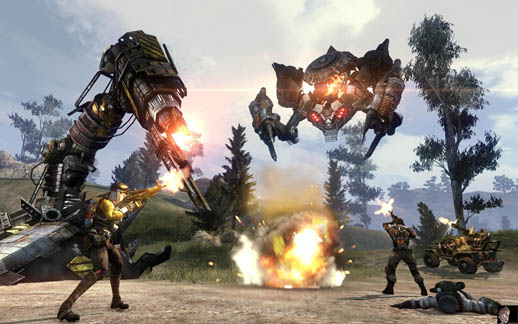 "We're incredibly proud that after five years of development, we are bringing this ambitious project to life." said Nathan Richardsson, VP of Development for Trion (Developers of the Game Defiance) and Executive Producer of Defiance (TV series). "The game launch is just the beginning of a truly unique entertainment experience and, in a couple weeks' time, you'll be able to tune into Syfy to see the story unfold, the characters develop, and realize transmedia entertainment unlike ever before."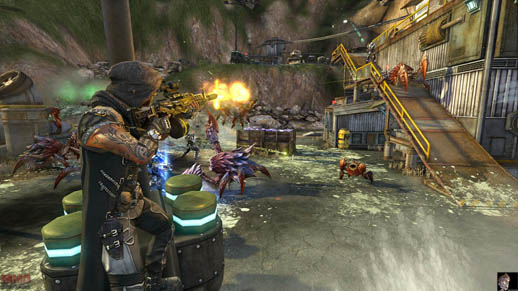 In Defiance thousands of players, who take on the role of an Ark Hunter, scour a transformed Earth in search of valuable alien technology. Each Ark Hunter can play to their strengths, customizing special abilities as well as upgrading a huge variety of both modern and alien weaponry that is at their disposal. Players can hunt alone or with others as they engage in massive co-op boss battles and fierce multiplayer combat known as Shadow War, in addition to taking on dynamic missions in campaign mode while exploring this constantly evolving world.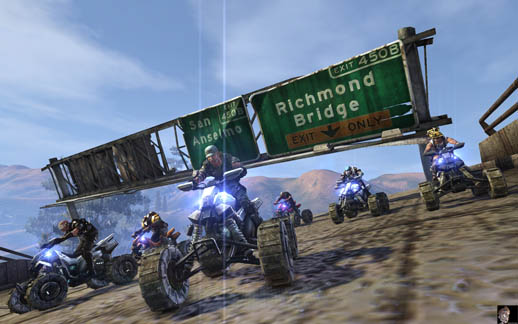 As you take on this game you will embark on a journey into an adventurer where the survival of Earth relies on their skills as an Ark Hunter, as they Level up in massive co-op battles and fierce multiplayer combat.
Players can also hunt alone while improving skills and unlocking powerful modern and Alien weaponry that is essential for survival in the constantly evolving online world. Defiance invites gamers to explore vast landscapes on a variety of vehicles while leading the charge in huge co-op battles.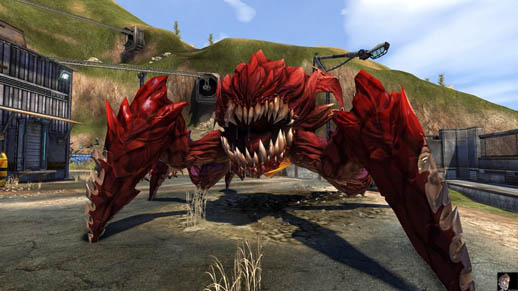 Powered by a breakthrough development and publishing platform, Trion (Game Developer) is revolutionizing the way games are developed, played and sold.
Trion's world-class team delivers high-quality, dynamic and massively social games operated as live services across the biggest game genres and devices; including the critically acclaimed blockbuster, Rift and the highly-anticipated ArcheAge, End of Nations, Warface, and Defiance.
[jwplayer config="STG Player" mediaid="3360″]