Hasbro and Ubisoft have just announced the Hasbro Game Channel, a destination for family gaming on leading consoles featuring games based on Hasbro's most popular brands including Monopoly, Risk and Trivial Pursuit.
Starting in Spring 2014 the Hasbro Game Channel will be featured on Xbox Live for Xbox One and PlayStation Network for PlayStation 4. All the games will also be available to download individually on Xbox Live for Xbox 360 and PlayStation Network for PlayStation 3.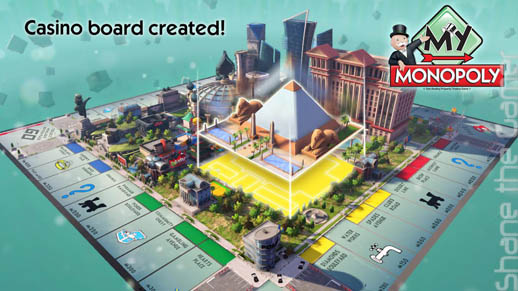 "We have worked closely with Ubisoft on the development of the Hasbro Game Channel which will bring family and friends together for a fun and social gaming experience with their favorite brands," said Mark Blecher, senior vice president of digital gaming and corporate development for Hasbro. "The new console games will allow players to connect and play with others, not just in their living rooms, but around the world."
"With the Hasbro Game Channel, we want to capture all of the excitement and fun of Hasbro's most popular games and bring new ways to play them. The new console experience will offer a brand new ecosystem with various missions, achievements and rewards", added Thomas Painçon, EMEA Digital Publishing Director at Ubisoft.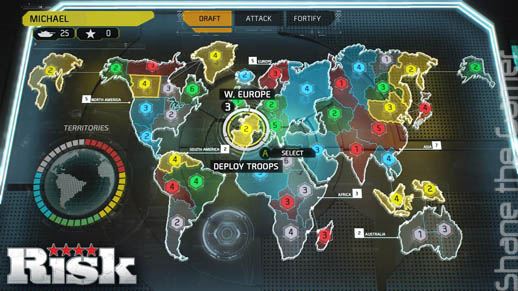 The first three brands available on the Hasbro Game Channel will be Monopoly, Risk and Trivial Pursuit, and will offer players a brand new way to experience these classic brands.
Monopoly Plus brings the family gaming brand to a new level with the original 2D Monopoly board as well as a colourful and lively animated 3D version that evolves as you progress in the game. Monopoly Plus lets you choose your favorite 'House Rules' to customize gameplay. Up to six players will be able to play online or offline.
Risk will see strategy fans venture into stimulating modern warfare combat. Keeping the authenticity of the 2010 rules as the standard, gameplay offers a new strategic experience with a familiar map layout optimized with modern armies, 3D tactical battlefields configurable win conditions and rule variants. Online league play will allow you to compete with people from around the world.
And lastly in the introductory lineup Trivial Pursuit players can test their wits in this new take on the world's most well-known trivia game. Transforming the classic experience into a TV show setting with reinvented question formats, customizable game lengths and a variety of game rounds and rules to keep players guessing.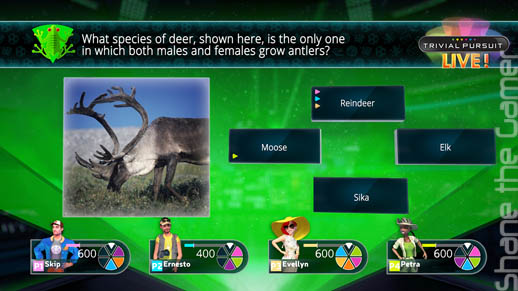 Hasbro Game Channel and all three introductory titles will be available to download worldwide in late 2014.
[jwplayer player="1″ mediaid="8460″]