Filmed in front of a group of lucky fans at the Eternity Playhouse in Darlinghurst (Sydney), the live video is the fifth clip from Born To Fight to be premiered weekly on Karise Eden's YouTube Page and Socials.
'Gimme Your Love' is the follow-up to her first single 'Temporary Lovers' and as a big fan of Chris Stapleton, Karise reveals, "I have been in awe of his talent since I saw a video of him back in 2013. This song is so important for the album as I've been known to sing songs about heartache yet this track is a feel good, uplifting song you can dedicate to your special person! I've relaxed into a beautiful new phase in life and it feels good to share some love!"
Born To Fight is Karise's first album in four years and follows her 2012 Top 5 Gold selling album Things I've Done. With her new album, Karise wanted to make music that showed her fiery side and her passion for blues, rock'n roll and even a great power ballad.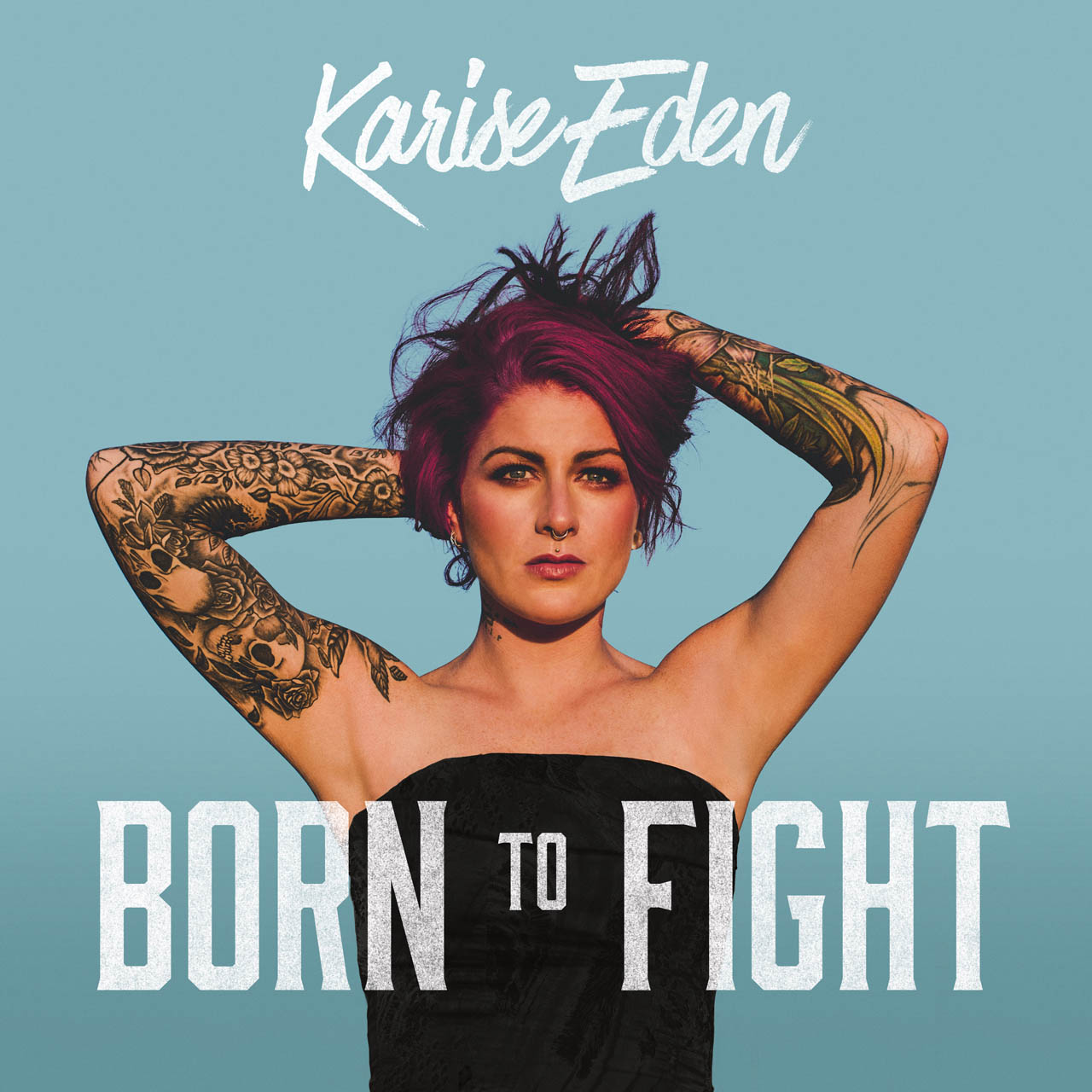 Over the past three-and-a-half years, she took time to focus on being a mother. It's time she needed, and time she valued, but she began to feel there was a boldness buried inside her that needed to come out.
It wasn't just psychological. Karise was physically discovering how to sing in new ways. "I think my vocal range has become quite a bit lower since I've become a mum. The bottom end of my register has gotten thicker and a lot richer. I find there's a lot more confidence and strength in my high notes but I'm just able to push and pull from all these new found little things all of a sudden," she says.
Teaming up with Melbourne producer Jan Skubiszewski (Dan Sultan, John Butler Trio, ILLY, Ella Hooper and The Cat Empire) Karise started to explore this fuller sound in his Red Moon Studios in Victoria's Macedon Ranges.
The singer who shot to fame at the age of just 19, had a viral video that has over 37 million views and went on to break two Australian records –  4 of the Top 5 songs on the ARIA singles chart in the same week and 3 debuts in the one week within the Top 5.  Her first album My Journey debuted at #1 on the ARIA album chart and held that top spot for an incredible 6 weeks reaching double platinum sales.