Sony Computer Entertainment Inc. (SCE) today announced that the PlayStation 4 (PS4) exclusive title Bloodborne has cumulatively sold through more than 1 million units worldwide as of April 5th, 2015.
The lauded action RPG takes players through haunting environments filled with terrifying creatures and exciting new multiplayer possibilities.  Hailed for its unrelenting artistic vision and endlessly addictive gameplay, Bloodborne continues to garner overwhelming acclaim from gamers worldwide and has made a great contribution to the expansion of the PS4 platform.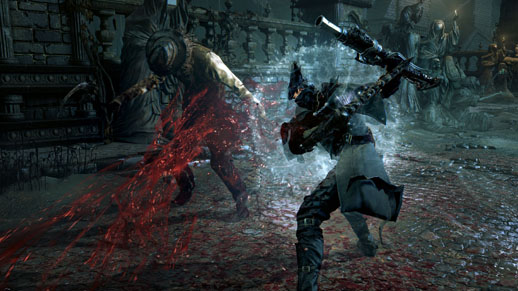 "Bloodborne was a new challenge for us, and our goal was to create a title that took full advantage of the power of PS4," said Shuhei Yoshida, President of Sony Computer Entertainment Worldwide Studios (SCE WWS).  "I am thrilled that so many users have been enjoying the extremely rich and detailed world, beautiful melancholic atmosphere and palpable tension of Bloodborne.  SCE WWS will continue to bring exciting software titles that offer entertainment experiences only possible on PS4."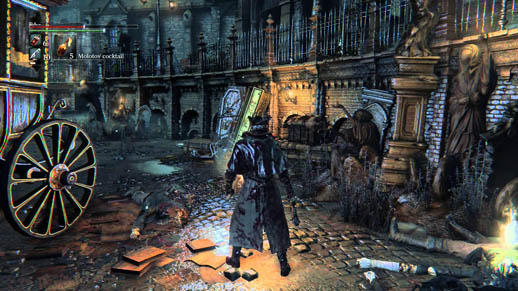 The latest collaboration between SCE JAPAN Studio and From Software, who previously partnered to create the award winning Demon's Souls, Bloodborne expands on its proud legacy with an emphasis on deadly combat, exciting new multiplayer experiences, and the search of the unknown.
Players become beast hunters in a story that revolves around an ancient cursed city of Yharnam.
SCE is continuing on many other projects to expand the world of PS4 through the introduction of attractive software titles and network services.
The following two tabs change content below.

First playing Pacman and Astro Wars Shane then moved to Nintendo's Game & Watches and the mighty SEGA Master System II. He has owned every major gaming console in the past 30 years of gaming and been in the Video Gaming industry for over a decade. He is also a diehard fan of all things horror and any Jim Carey movie aswell as anything gadgety and with blinky lights. He tries to convince others that he has Super Powers. He doesn't.